Emergency Services
July 25, 2017
Are you looking for a job? Kentucky Career Center has several hiring events coming up soon!
Continue reading »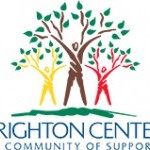 May 26, 2017
FOR IMMEDIATE RELEASE
Brighton Recovery Center for Women Looks to Expand
May 16, 2017 [Newport, Kentucky] - Brighton Center, Inc. has entered into a purchase agreement with the Diocese of Covington to purchase 50 acres surrounding the property at 5161 Skyline Drive in Campbell County, KY. This agreement will allow Brighton Center to begin the planning stages for an expansion of the Brighton Recovery Center for Women. This successful program in Florence, KY provides long-term housing and supportive recovery services for women in recovery from drug or alcohol use.
Continue reading »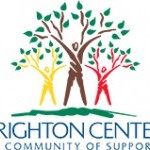 October 19, 2016
16 of Brighton Center's Retired and Senior Volunteer Propgram (RSVP) volunteers spent several hours last week packing hygiene items and clothing bags for distribution at the Disabled American Veterans' national headquarters in Cold Spring for the Oct. 14 Stand Down event. Three of our RSVP volunteers also cut hair for several hours during the Stand Down.
Continue reading »