Senior Medicare Patrol
SMP Mission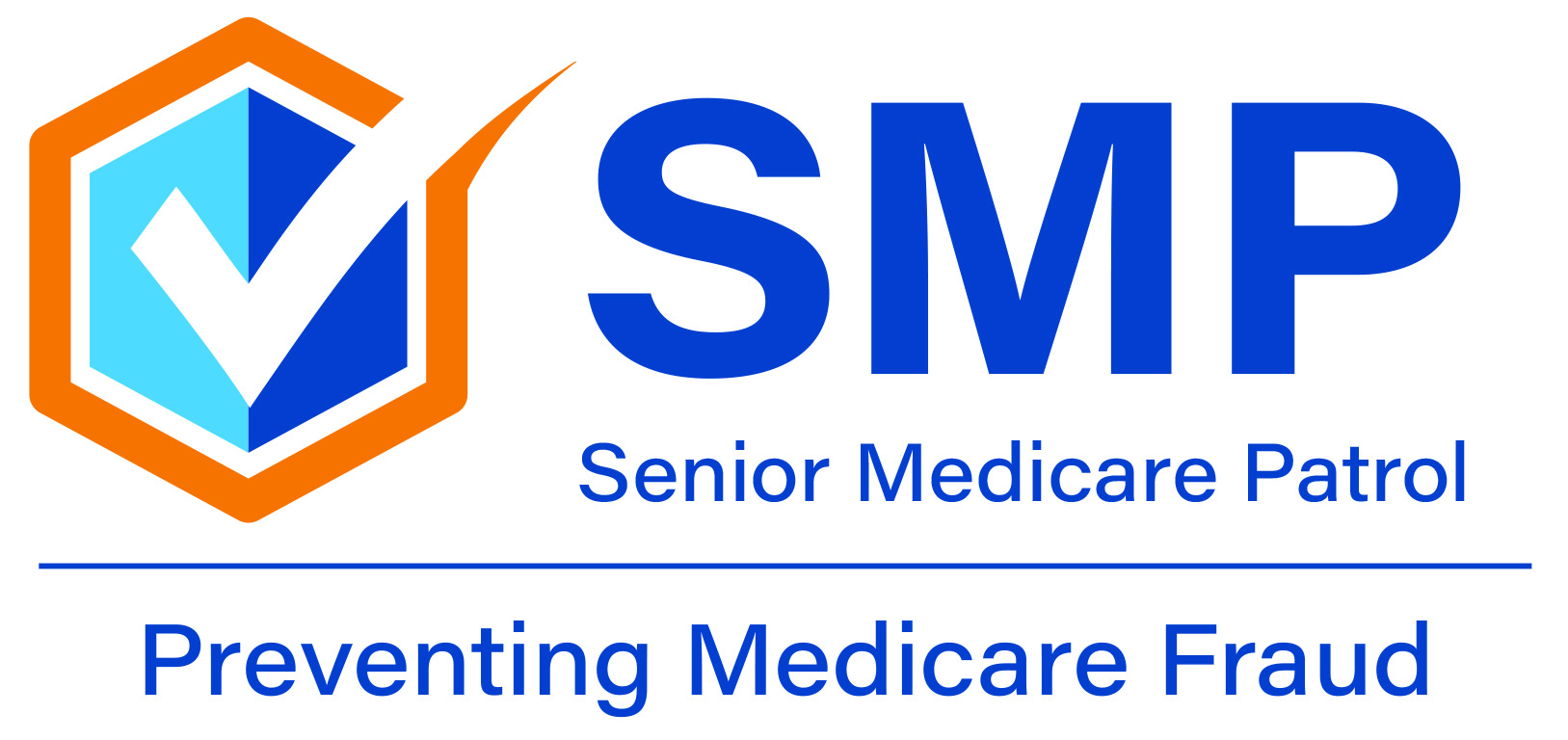 Senior Medicare Patrols (SMPs) empower and assist Medicare beneficiaries, their families, and caregivers to prevent, detect, and report health care fraud, errors, and abuse through outreach, counseling, and education. SMPs are grant-funded projects of the federal U.S. Department of Health and Human Services (HHS), U.S. Administration for Community Living (ACL). Their work is in three main areas:
Conduct Outreach and Education. SMPs give presentations to groups, exhibit at events, and work one-on-one with Medicare beneficiaries to prevent, detect, and report potential Medicare fraud.
Engage Volunteers. The SMP program is a volunteer-based program. Protecting older persons' health, finances, and medical identity while saving precious Medicare dollars is a cause that attracts civic-minded people to volunteer for the SMP program.
Receive Beneficiary Complaints. When Medicare beneficiaries, caregivers, and family members bring their complaints to the SMP, the SMP makes a determination about whether or not fraud, errors, or abuse is suspected. When fraud or abuse is suspected, they make referrals to the appropriate state and federal agencies for further investigation.
SMP workshops are available, if you're interested in having the KY SMP present at your location please contact Brighton Center.
Presentation Topics:
SMP 101
Romance Scams
Imposter Scams/Grandparent Scams
Phone Scams/Red Flags of a Scam
Social Security Fraud
SMP Bingo
SMP Jeopardy
Are you smarter than a scammer? (Game)
Medicare Open Enrollment Fraud & Medicare Marketing Violations
Checking Medicare Summary Notices and Explanation of Benefits
Durable Medical Equipment Fraud
Genetic Testing Fraud
Why We Do It
Medicare fraud is big business for criminals. Medicare loses billions of dollars each year due to fraud, errors, and abuse. Estimates place these losses at approximately $60 billion annually, though the exact figure is impossible to measure. Medicare fraud hurts us all. When thieves steal from Medicare, there is less money for the health care you really need. You pay for things you might never get. You can get hurt when you get tests, medicine, or care you don't need. Doctors, pharmacies, and medical suppliers can make mistakes and bad choices. Sometimes they straight-up steal from Medicare. Medicare is trying to crack down.
Become an SMP Volunteer
SMP projects match a volunteer's skills and interests to the needs of the program. As a result, SMP volunteers may serve Medicare beneficiaries, their families, and caregivers in many creative ways. However, there are four types of activities most commonly conducted by SMP volunteers nationwide:
Assist with administration: Help with work such as copying, filing, data entry, and placing outbound phone calls in support of SMP activity
Distribute information: Help with transporting and disseminating SMP information materials to sites and events; may include presenting prepared copy or performing scripted activities for small groups
Staff exhibits: Help by staffing information kiosks or exhibits at events such as health fairs; also may provide general information about SMP to the public and answer basic questions
Make group presentations: Help by giving presentations on SMP topics to small and large groups; may interact with the audience by answering questions and through discussion