Foreclosure Prevention
Individuals and families receive the tools needed to gain financial control of their future.
Foreclosure prevention services at Brighton Center provide assistance to homeowners currently delinquent or in danger of becoming delinquent on their mortgage. Services may include understanding the foreclosure process, intervening with lenders & attorneys, and applying for loss mitigation options for those living in the State of Kentucky or three counties in Indiana (Dearborn, Ripley, and/or Switzerland).
Homeowners who are currently unemployed, struggling to meet mortgage payments, or leaving their home due to short-sale, deed-in-lieu of foreclosure, or foreclosure may have options available to avoid these negative experiences.
Loss mitigation is the process of working with delinquent home buyers who may be facing foreclosure and their lender in an attempt to find a favorable outcome for homeowners. Our counselors are knowledgeable about the options which may be available such as a; loan modification, forbearance, deed-in-lieu and short sale which helps borrowers to obtain a financially sustainable solution to remain in their home and avoid foreclosure.​
Click to view FREQUENTLY ASKED QUESTIONS
Click to view Tips & Warning Signs for Foreclosure Scams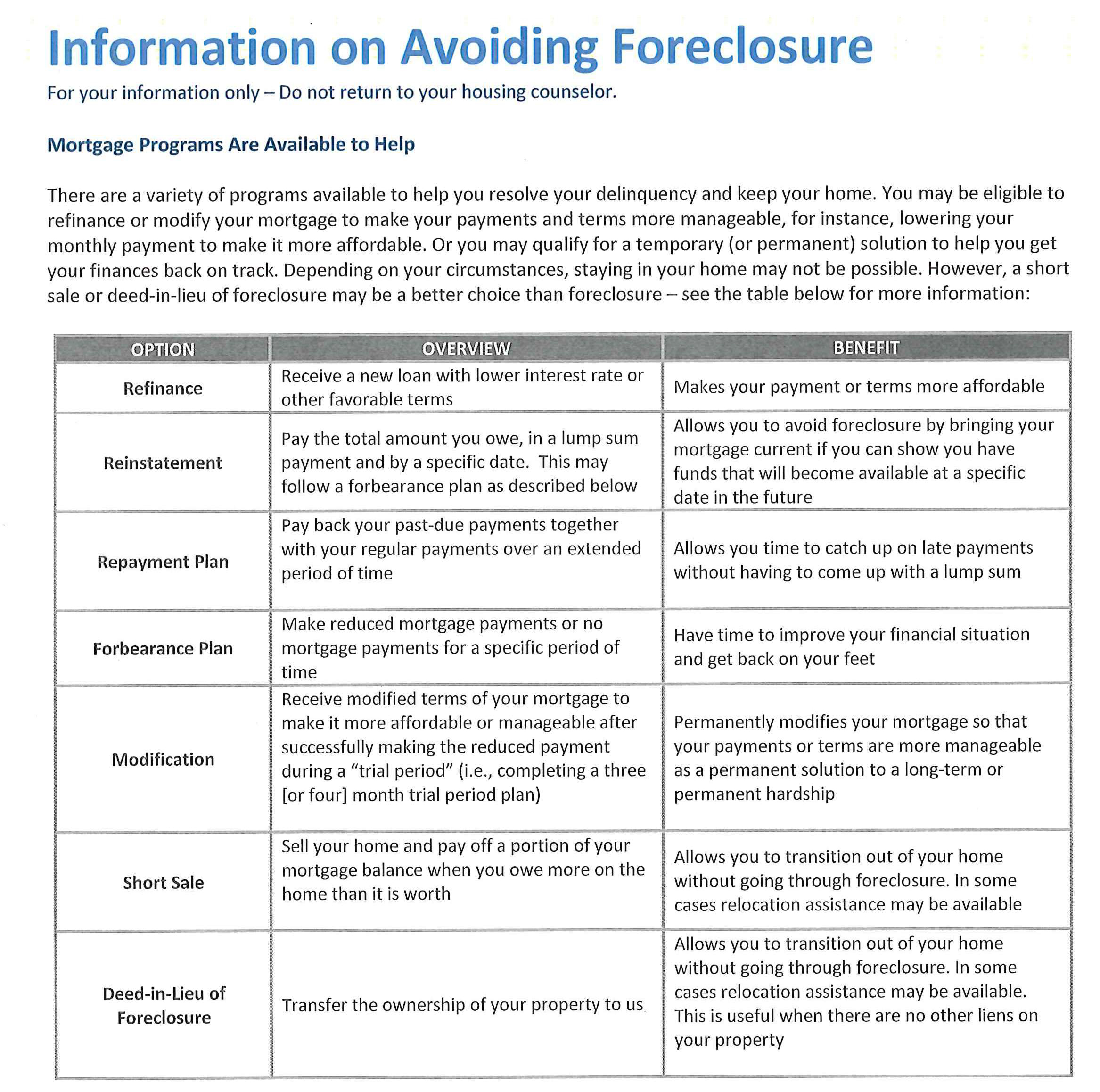 Why We Do It
The negative impacts of foreclosure on communities are far reaching. Local news accounts, reports from local officials and data from non-profit agencies paint a picture of the effects of foreclosure. When people lose their homes, communities suffer economically, physically, and socially. Foreclosures cause property values in the neighborhood to drop, leading to a smaller tax base and often increased crime rates. Community members become vulnerable to financial scams. Youth experience stress and instability. It is estimated that over 1.95 million youth are affected by foreclosure. Displaced residents struggle to find shelter and often move in with relatives and friends or emergency shelters, and still others add to the homeless population.
Additional Information
The following is a list of documents which will be required in order to complete an application:
Supporting Documentation Needed:
GSE Hardship
Most recent monthly mortgage statement
Other correspondence and/or legal paperwork regarding mortgage
Household Income:

Paystubs for the last 30 consecutive days
Documentation of award letter if you receive income from other sources (alimony, child support, social security, etc.)
Unemployment: Determination Letter and proof of unemployment income
If self-employed, the most recent quarterly or year-to-date signed profit and loss statement

Last two years of tax returns and W2's
Two most recent bank statements
Proof of ownership (a loan note, deed, recorded mortgage)
Spending Plan
Information about other mortgages on your home