Financial Services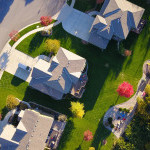 March 08, 2020
The dream of owning a home just got a little easier to achieve with a new and free program from Brighton Center's Financial Wellness Department.
Continue reading »
June 21, 2019
Our Havana Nights Gala was a huge success! Presented by BB&T and St. Elizabeth Healthcare, over 300 supporters attended our annual gala on Saturday, June 1 at the gorgeous Drees Pavilion.
Guests enjoyed a gourmet meal catered by Jeff Thomas Catering, live music and salsa lessons by Orquesta Kandela Salsa and Latin Band, silent & live auction, and a brief program emceed by Jay Kruz.
The event raised $80,000 toward our mission of creating opportunities for individuals and families to reach self-sufficiency. Guests also raised an additional $13,950 during our mission moment which benefited our Family Center and included a generous $5,000 gift from Chuck and Shari Thompson.
Thank you so much to everyone who made this event a huge success including our Diamond Sponsors: Fifth Third Bank and TOYOTA along with our Gold Sponsors: ADP, American Mortgage , C-Forward, Daniel & Bradie Courtade, Duke Energy, Eagle Realty Group, FREY Municipal Software, HORAN, Messer Construction Co., @The Model Group, Turner Construction Company
Photos by David Bailey and flowers by Ft. Thomas Florist and Greenhouses
December 04, 2018
When planning your IRA withdrawal strategy, you may want to consider making charitable donations through a Qualified Charitable Distributions (QCD). This is a direct transfer of funds from your IRA custodian, payable to a qualified charity. QCDs can be counted towards satisfying your required minimal distributions (RMDs) for the year, if certain rules are met.
In addition to the benefits of giving to a charity, QCDs excludes the amount donated from your taxable income, which is unlike regular withdrawals from an IRA. Keeping your taxable income lower may reduce the impact to certain tax credits and deductions, including Social Security and Medicare.
Also, QCDs do not require that you itemize, which due to the recent tax law changes, means you may decide to take advantage of the higher standard deduction, but still use a QCD for charitable giving.
Can I make a QCD? Check with your tax advisor first, but here are some of the rules:
You must be 70 ½ or older to be eligible
QCDs are limited to the amount that would otherwise be taxed as ordinary income (you're not able to take more than your required minimum distribution)
That maximum annual amount that can qualify is $100,000
The funds must be a "direct transfer" from your IRA to the charity.
What kind of charities qualify?
The charity must be a 501(c) (3) organization….. like Brighton Center!
For more information, please contact your tax advisor or Becky Timberlake at btimberlake@brightoncenter.com
December 03, 2018
Kentucky Employers' Mutual Insurance (KEMI) recognized Brighton Center for its commitment to workplace safety by presenting the organization with the 2018 KEMI Destiny Award.
The Destiny Awards are presented annually by KEMI to policyholders that best exemplify KEMI's motto, "Control your own destiny." The awards symbolize what can be accomplished when organizations work together to improve workplace safety. Policyholders who earn the KEMI Destiny Award effectively demonstrate to KEMI their ability to manage a formal safety program, provide on-site training and regular safety meetings for employees, and display an ongoing commitment to safety from all levels throughout their organizations.
"We are proud to honor these twenty organizations and highlight their commitment to workplace safety," said Jon Stewart, President & CEO of KEMI. "Earning the KEMI Destiny Award requires a clear focus, teamwork, and a management philosophy that truly values the wellbeing of employees."
This is the second consecutive year Brighton Center has received this honor.
"Brighton Center's culture is surrounded by safety," said June Miller, Chief Financial Officer for Brighton Center. "We are committed to ensuring that our operations ensure the health and safety of our employees, visitors, and customers. We train our employees that it is everyone's responsibility to maintain an environment that promotes health and safety and we've seen tremendous decreases in claim numbers in recent years because of our proactive efforts."
To learn more about the KEMI Destiny Award or to access free workplace safety resources, visit www.worksafeky.com.