Agency News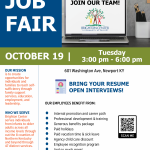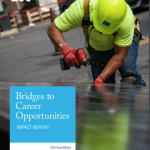 August 13, 2021
We are extremely thankful for LISC Greater Cincinnati and Citi Foundation their 3-year investment in pathways for upward mobility at our Center for Employment Training. Their recent impact report featured one of our Health Technology Administration trainees, Gloria. You can read all about it by clicking here
Continue reading »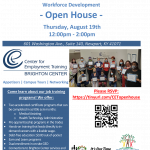 August 11, 2021
Two accelerated certificate programs that can be completed in as little as 6 months:

Medical Assisting
Health Technology Administration

Pre-apprenticeship programs in the trades
Hands-on training that leads directly to in-demand careers with a livable wage
Debt-free education: $0.00 out-of-pocket
Earn and Learn programs
Dual enrollment on-site GED
Connections to Brighton Center services and referrals to community resources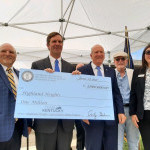 June 28, 2021
Today, Governor Andy Beshear visited the future location of Opportunity House on Northern Kentucky University's campus to present a Community Development Block Grant (CDBG) check for $1,000,000.
Continue reading »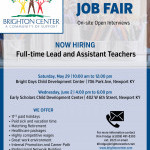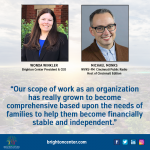 March 12, 2021
The Brighton Center has served Northern Kentucky for decades and now the large social services agency based in Newport has a new chief executive officer. Wonda Winkler has taken the reins from Tammy Weidinger.
Continue reading »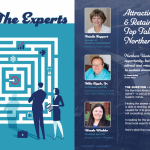 March 12, 2021
Brighton Center President & CEO, Wonda Winkler was recently featured in the Northern Kentucky Chamber of Commerce's March/April issue of the NKY Business Journal.
Continue reading »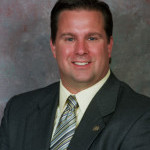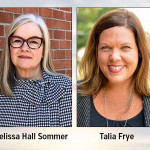 November 18, 2020
Newport, KY – November 18, 2020 – On February 1st, Wonda Winkler will become the President & CEO of Brighton Center. In anticipation of the transition into her role, a new senior leadership structure is being announced.
Continue reading »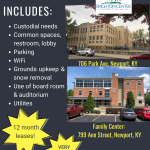 September 14, 2020
Great opportunity for affordable office space within a community-based nonprofit. Tons of amenities included!