Agency News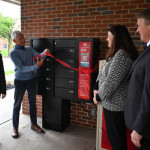 April 28, 2023
We are so grateful that the Campbell County Library, with the support of Tom Jones, was able to make the Westside Express a reality right here in the West End of Newport.
Brighton Center was founded in the West End of Newport in 1966 because of our deep belief in the potential of people to be financially stable, independent, and have the best quality of life possible. Over the years, we have grown to offer close to 50 programs and services to support individuals and families on their journey to self-sufficiency.
It is fitting that the Westside Express is located on-site at Northern Kentucky Scholar House, a partnership between Brighton Center and Neighborhood Foundations, to support single parents enrolled in post-secondary education who have young children. Also onsite is Early Scholars Child Development Center, a 5 STAR Rated child development center serving children 6 weeks to 5 years of age that Brighton Center operates.
"As an organization, we are deeply committed to providing individuals and families a pathway to education. We know what a critical role literacy plays on that pathway, and access to books is pivotal on that journey. Having the Westside Express on-site increases access for individuals who reside not only at Northern Kentucky Scholar House but residents at our senior living facility, Two Rivers, along with all those who call the west end of Newport home," said Wonda Winkler, President & CEO.
"We are grateful for the long-standing partnership that Brighton Center has had with the Campbell County Public Library, and this Westside Express is a prime example of that partnership. We are truly grateful to be a part of this celebration and the important role that it will play in the lives of families in our community."
Campbell County Public Library Press Release:
Library Welcomes New Express Location, Expands Alexandria Branch's Hours
Spring means new additions to the library! Along with expanding the Alexandria Branch's hours, the Campbell County Public Library recently welcomed a new location for patrons to pick up and drop off requested items: The Westside Express. Located at the Northern Kentucky Scholar House, the new express kiosk was introduced via a ribbon cutting ceremony on April 28.
Patrons can request that materials be sent to the Westside Express location on CCPL's website, app or by calling any branch. Library items are delivered and picked up on Tuesday, Thursday and Saturday. Once ready, head to the location and pick up your requested items.
"The Westside Express will allow even more residents of Campbell County to access the library's large collection of materials," says Campbell County Judge Executive Steve Pendery. "We are so fortunate to have a location for residents on the west side of Newport to pick up books, movies, magazines and more."
The Westside Express location joins the Silver Grove and Melbourne Express units. Since being introduced in 2017, the Silver Grove and Melbourne Express have been used 23,000 times.
All units now have touch screens. Upon arrival, patrons can follow the onscreen prompts to secure their items. Items can be returned in the designated bins at the express units or at any branch.
The Westside Express is located at 402 W. Sixth St. while the Silver Grove Express is at 5011 Four Mile Road and the Melbourne Express is at 1402 Mary Ingles Highway.
Expanded Alexandria Hours
Starting May 1, the Alexandria Branch will run on new hours. The branch will now be open seven days a week. That means there are two new days patrons can drop by the branch. (The location was previously closed on Sundays and Mondays.)
The expanded hours are as follows:
Monday-Friday: 11 am - 7 pm
Saturday: 11 am - 5 pm
Sunday: 1-5 pm
The library is proud to offer more time for patrons to visit the Alexandria Branch to browse its collection, get studying or work done or use its many valuable services.
For the Cold Spring, Carrico/Fort Thomas and Newport Branch hours, visit www.cc-pl.org.
***
ABOUT CAMPBELL COUNTY PUBLIC LIBRARY
The Campbell County Public Library operates four branches. The Cold Spring Branch is located at 3920 Alexandria Pike in Cold Spring, phone 859-781-6166. The Carrico/Fort Thomas Branch is located at 1000 Highland Ave. in Fort Thomas, phone 859-572-5033. The Newport Branch is located at 901 E. Sixth St. in Newport, phone 859-572- 5035. The Alexandria Branch is located at 8333 Alexandria Pike in Alexandria, phone 859-572-7463. Express locations for pickups and returns are located in Silver Grove, Melbourne and Newport. The website address is www.cc-pl.org.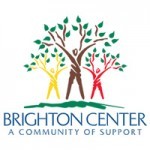 March 03, 2023
(Newport, KY -- March 3, 2023) Brighton Center, Inc. and Brighton Properties, Inc. welcomed Governor Andy Beshear and local nonprofits to Brighton Center's Family Center as he presented more than $1 million to Campbell County nonprofits. "We are honored to welcome Governor Beshear and excited to recognize the incredible investment in each of the nonprofit awardees that make such a meaningful difference in the community and make Northern Kentucky such a special place," said President and CEO Wonda Winkler.
Continue reading »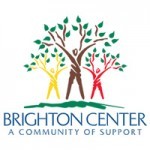 February 14, 2023
Fidelity Employees Direct Grant Funding and Volunteer Engagement to Brighton Center this Holiday Season
(Newport, Kentucky – February 14, 2023) Brighton Center was nominated by Fidelity employees to receive a $10,000 grant.
Fidelity has launched an employee-led grantmaking program called Your Choice, which gives Fidelity employees an opportunity to nominate a nonprofit in their community that they are passionate about. The Northern Kentucky/Greater Cincinnati region of Fidelity employees selected Brighton Center as the recipient of this associate-led grant.
Continue reading »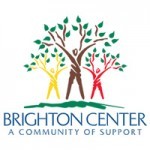 February 14, 2023
Brighton Center Receives Grants Totaling $4,500 from Three Local Walmart Stores
(Newport, Kentucky – February 14, 2023) Brighton Center, Inc. has received grants from Walmart stores in Alexandria, Florence, and Fort Wright. Each local Walmart store chooses which organizations to fund with their Walmart Community Grant, and all three Northern Kentucky Walmart store managers have selected Brighton Center. These grants will help fund Brighton Center's Emergency Assistance Food Pantry and Brighton Center's Neighborhood Community Garden.
Continue reading »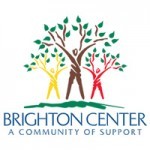 February 14, 2023
Brighton Center Receives $5,000 Grant from The Papa John's Foundation for Building Community
(Newport, Kentucky – February 14, 2023) Brighton Center's Youth Leadership Development has received a grant for $5,000 from The Papa John's Foundation for Building Community.
Youth Leadership Development is an after-school program for middle school youth ages 11-15 to build leadership skills and conduct community service projects in order to empower youth to make a difference in their own lives and develop to their fullest potential. Youth who are not already involved in positive after-school activities are recruited to join Youth Leadership Development through their schools.
Continue reading »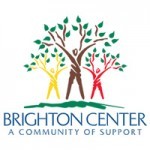 February 14, 2023
Brighton Center Receives $250,000 Donation from Carol Ann and Ralph V. Haile, Jr. Foundation to Assist Displaced Residents in Newport and Covington
(Newport, Kentucky – February 14, 2023) Brighton Center, Inc. received a donation from Carol Ann and Ralph V. Haile, Jr. Foundation to assist displaced residents in Newport and Covington. Brighton Center, along with several other local Safety Net Alliance of Northern Kentucky provider agencies, has been assisting families who have been displaced from their homes to navigate their sudden need for relocation. Families that are displaced do not have the disposable income to cover unplanned moving expenses as they are often living paycheck to paycheck.
Residents at Victoria Square Apartments, one of Newport's last housing communities with affordable rates, were given notices to vacate this summer, with very little time to identify alternate housing. Current residents, many of whom have called Victoria Square home for decades, have been unable to find nearby housing, and when they do it is close to double what they were currently paying. With the recent closure of City Heights in Covington, the area has experienced an increase in individuals being displaced with nowhere to turn. Within the past year, Northern Kentucky has lost more than 800 housing units that are affordable and attainable for working families.
Continue reading »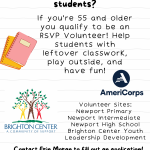 February 08, 2023
Brighton Center is in need of Education Advocacy Volunteers through our Retired & Senior Volunteer Program (RSVP)! Volunteers help students in grades K-12. Please contact Erin Moran at emoran@brightoncenter.com or (859) 491-8303 ext. 2340 for more information.
Continue reading »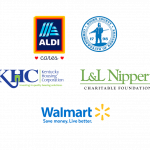 January 29, 2023
We want to take the opportunity to thank all of the funders who awarded Brighton Center grants in December. Grants are an important part of how we provide programs to the community, launch new initiatives, and respond to the changing needs of those we serve.
Continue reading »
January 27, 2023
Aldi Community Cares - Supports the Food Pantry.
Boone County Capital Project Fund - Funding for outdoor improvements at Brighton Recovery Center for Women.
Kentucky Housing Corporation (KHC) - provides funding for individual financial coaching and group education workshops around homeownership.
Kentucky Housing Corporation (KHC) - Funds to purchase food and provide meals to youth at Homeward Bound Shelter.
L & L Nippert Charitable Foundation - Support for Opportunity House.
Boone County Fiscal Court, Early Childhood Education Fund - continued funding to provide the Home Instruction for Parents of Preschool Youngers (HIPPY) Program in Boone County.
Walmart (Fort Wright, Florence, and Alexandria) - Funding for Emergency Assistance services and the Community Garden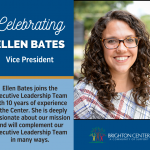 January 17, 2023
We are happy to share that Ellen Bates has been promoted to Vice President. She will join our Executive Leadership Team of Wonda Winkler (President & CEO), Melissa Hall Sommer (Senior Vice President), and June Miller (Chief Financial & Administrative Officer). Ellen brings with her 10 years of experience at the Center. Congratulations on your new role Ellen!
Ellen began her career at Brighton Center in 2013 as a Workforce Development Specialist, and for most of her tenure, she has led at the Director level at the Kentucky Career Center, Workforce Development, and recently in Housing and Financial Wellness. She is deeply passionate about our mission and will complement our Executive Leadership Team in many ways.
"I am grateful and humbled to work for this amazing organization. Over the years, I have seen the incredible impact that Brighton Center has in the lives of individuals and families in our community. Brighton Center has invested in me just as we have invested in those we serve. I look forward to the future and am excited to see our customers and our community grow," said Ellen Bates