Agency News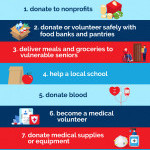 March 19, 2020
We are living in a historic and uncertain time, but what is certain, is our dedication to the NKY community and providing hope during this time of uncertainty. Our community is in need now more than ever and we face challenges beyond anything we could have foreseen.
As a comprehensive social service agency with 41 programs serving individuals from infants to older adults across all income levels, Brighton Center is committed and prepared to continue to provide critical services to those in need during the COVID-19 pandemic.
Continue reading »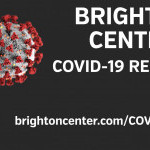 March 16, 2020
In response to the current COVID-19 (Coronavirus) outbreak: Brighton Center is committed to providing essential services to the community. The health and safety of our staff, customers, volunteers, and community is of the utmost importance as we navigate the current COVID-19 outbreak while continuing to deliver services. We will continue to carefully monitor guidance provided by the Center for Disease Control and the State of Kentucky on a continuous basis to determine appropriate courses of action, as we are needed now more than ever. Since March 2nd, Brighton Center has followed the safety practices put forward by the CDC www.cdc.gov/covid19 and continues to do so.
Please see our comprehensive statement of changes to services, delivery of services, resources, and any cancellations as they become available. We continue to remain committed to serving the community and will adapt and tailor our services to meet the immediate and critical needs of families during these unprecedented times, as we have for over 50 years.
Current Program Updates

Kentucky Career Center (KCC)
In response to Governor Beshear's directive for all in-person government services to cease as of 3/17/20 at 5:00 pm, our KCC (all 5 locations) will no longer be open to walk-in customers until further notice. Virtual services will still be available to job seekers and employers through phone and online formats. We continue to carefully evaluate our circumstances and plan our service provision in close coordination with the Cabinet for Education and Workforce Development. Customers are being advised to take the following steps to access services.
Contact their local KCC by phone (numbers in the following link): https://nkcareercenter.org/locations/
Covington, (859) 292-6666
Florence, (859) 372-8400
Williamstown, (859) 428-7519
Carrollton, (502) 662-0319
CVG Career Center/KCC, (859) 767-6952
Rural counties of Gallatin, Owen, and Pendleton may access virtual career services by contacting the following: email hmullins@brightoncenter.com or call (859) 428-7519

Current List of Cancelled Events:
KEC workshop on April 8th and 9th
NKY/Tenco regional job fair scheduled for April 17th

Resources and Information for Customers:
Governor Beshear has waived the waiting week for Unemployment Insurance benefits, meaning customers who qualify for Unemployment Insurance Benefits will receive their first check two weeks after they first apply and that check will be for two weeks. Under normal circumstances, the first week is held back and that is referred to as the "waiting week".
The state has also waived the requirement that applicants search for work while Kentucky remains in a state of emergency because of the COVID-19 pandemic.
Customers can apply for unemployment benefits online or by phone:

Call (502) 875-0442 to file a claim by phone.
Visit https://kcc.ky.gov/career to file a claim online.
Unfortunately, due to the high volume of calls and the increased traffic to the site, the state is experiencing functionality issues with both options.
Currently, the system is not set up to allow the waiving of the waiting week and the job search requirement so the state is working on modifying the site to allow this to move forward.

Applicants will need the following documents and information to complete their application: social security number, address and phone number; and company names, addresses and phone numbers for all recent employers.
For Kentucky Food Service employees and those directly impacted by the announcement to temporarily closing all bars and restaurants (with exception of carry-out and delivery), Governor Beshear has waived the waiting period to file for benefits: https://uiclaims.des.ky.gov/ebenefit/eben.htm.
Workforce Development
As of 3/25/20, our Center for Employment Training (CET) has moved to Distance Education for all skill divisions - Medical Assisting, Health Technology Administration, and Business and Computer Technologies. If someone is interested in CET, please contact Jared Mueller at (859) 491-8303 ext. 2202 or jmueller@brightoncenter.com. Current trainees can access an informative YouTube video our very own Jonika Greene, Integrative Learning Supervisor, made to introduce and give an overview of distance learning.
CET Graduation Postponement: Due to precautions surrounding our response to the COVID-19 Pandemic, CET will be postponing its spring graduation ceremony, originally scheduled for May 7, 2020. CET will establish a new 2020 graduation date and will base this decision on guidance from the CDC and the eventual release of Governor Beshear's Healthy at Home order.
Services continue to be offered at City Futures through telephone and drop-off services. We will be available by phone or email and responding to messages promptly. We can be reached at (859) 360-6224 for more information. We are keeping our Facebook page up to date with information about resources available as well.
Career Bridge is continuing services on-site with our partner companies. For more information contact Erica Horton at ehorton@brightoncenter.com.

Emergency Assistance
Help with food is a basic and essential service, and we are continuing to provide families with their Emergency Assistance needs. Operations have moved outside to the parking lot next to the Family Center (799 Ann Street, Newport, KY) building to allow for greater social distancing. If you are in need of food or personal care items, please call (859) 491-8303 ext. 2300 to speak with a Customer Service Specialist about our delivery options. We will also be providing Emergency Assistance to any Northern Kentucky resident Monday-Friday 9:00 am-4:30 pm, no appointment is necessary. If you have any questions about these services, please call (859) 491-8303 ext. 2300.
Additionally, we will be providing USDA Commodities (food) to Campbell County residents Monday-Friday 9:00 am-4:30 pm, no appointment is necessary.
If you have emergency assistance needs outside of food such as clothing, rent, or utilities, please call (859) 491-8303 ext. 2300 to speak with a Customer Service Specialist to discuss available community resources.
If you are interested in delivering emergency food boxes to home-bound individuals, please sign up here.

Donations
We will not be accepting clothing and household donations until further notice.

Clothing Closet
Clothing Closet will be closed to the public until further notice. If you have an emergency need for clothing, please contact (859) 491-8303 ext. 2300.

Child Care
As of the close of business, Friday, March 20th both Bright Days and Early Scholars Child Development Center closed per the Governor's Order until further notice. Both Bright Days and Early Scholars are providing learning packets to parents to help ensure the children are making developmental progress and are engaged in the learning process while they are at home. If you have any questions, please call (859) 491-8303 ext. 2027.

Brighton Recovery Center
We continue to serve residents at Brighton Recovery Center for Women. Due to concerns regarding the health and wellbeing of current customers and staff, and in light of continued recommendations as well as orders from the Governor's office, Brighton Recovery Center is temporarily suspending intakes immediately and until further notice. We will continue to take referrals and put potential customers on our waiting list. During this time, residents will not be permitted to attend outside AA meetings and no external volunteers will be able to enter the building in an effort to minimize interactions and to practice social distancing. If you have any questions, please call (859) 282-9390.
Center Table Catering with a Purpose will continue operating on a delivery basis only.

Youth Leadership Development
At this time volunteer groups, and group meetings, including STEM Bike clubs, have been suspended until further notice. Instead, Youth Leadership Development will switch to a virtual format. Staff will be sharing Fun Activities and Challenges on our social media accounts. Be sure you or your parent/guardian follow and check daily!
YLD's Facebook: Brighton Center YLD/TC
YLD's Instagram: @yldbrightoncenter
Canceled Events:
April 21st- Newport High School Career Night
If you have questions, need supplies for activities or anything else let us know! Contact Michelle Bullis at (859) 491-8303 ext. 2410 or mbullis@brightoncenter.com

Homeward Bound Shelter & Street Outreach
Homeward Bound is the only shelter in Northern Kentucky for homeless and runaway youth. Any youth between the ages of 11-22 that is in need of services or support please contact (859) 581-1111. This phone is answered 24 hours a day, 7 days a week. Homeward Bound remains open and continues to serve youth in need.

Saratoga Place, Two Rivers, and Austinburg Apartments
No outside guests will be allowed in the building until further notice unless they are providing critical care or essential services to residents. Additionally, residents are practicing social distancing.

Volunteer Income Tax Assistance (VITA)
Due to the extension of the Federal Tax Filing date until July 15th, we are suspending VITA services until April 30th.

Financial Education Services
We continue to provide one-on-one financial coaching to individuals virtually. If you have specific questions, please do not hesitate to contact (859) 491-8303 ext. 2314

Volunteers
Our Volunteer Appreciation Event scheduled for April 22nd has been postponed. Once it has been rescheduled, we will notify all volunteers about this great appreciation event.
Additional Information & Resources Below
NKY Health Department Information
Medicare information - telehealth services expanded
Mitch McConnell Coronavirus Updates Portal

Helpful Resources to Weather the Financial Impact
Low-Income Home Energy Assistance Crisis Program (LIHEAP)

Employment Opportunities
Kroger: Actively hiring and recruiting applicants as business has increased a lot since the changes have taken place. We are holding open hiring every day from 9 am-11 am at the Kroger MFC location (8825 US 42). If hired, applicants can start immediately (within 24 hours). These will be seasonal positions but provides people an opportunity to earn additional income while businesses are closed. Apply online here
Amazon: Looking to hire 1000 people in the area this week. Come to 1717 Dixie Hwy to apply as they can do the interview right there. Applicants can also apply at https://www.amazon.jobs if they prefer.
For Amazon Driving positions – Please Click Here (REL Delivery) and send resume and cover letter to Eric Lawson at – reldscincy@gmail.com
DHL: Please click here for the flyer with DHL opportunities – they are interested in working with employees affected and seeing a reduction of hours. This could be PT/FT, casual, temporary, weekend work.
Atalian Global Service: Seeking all those looking to pick up more hours. Positions range from NKY to Dayton, OH. Apply online at https://www.joblinkapply.com/Joblink/5972 and contact Marna Oliphant at marna.oliphant@atalianworld.com.
Allied Universal: Offering positions for displaced workers in Northern KY and Southern Cincinnati. Click Here for additional details. Apply online at www.jobs.aus.com.
Kentucky Career Center Job Search Marketplace: Updated daily with companies who are hiring through the COVID-19 Pandemic https://nkcareercenter.org/job-search-marketplace/

How You Can Help
We want to be responsive to individuals and families who need our essential services or are experiencing economic hardships due to this outbreak. We are already seeing an increased need for our services. Brighton Center is looking for monetary donations to purchase food, personal care, and cleaning supplies in bulk to help sustain our daily operations and to support families during this very difficult time. Monetary donations can be made online here. At this time we are unable to accept food donations, but a monetary contribution will allow us to purchase food at lower costs and get specific high-need items out to families quickly.
If you are interested in delivering emergency food boxes to home-bound individuals, please sign up here.
Visit our Amazon wish list for a current list of items we are in need of.
It is important that we come together as a community of support to endure these challenging times. If you are interested in learning more about ways you can help, please contact lcopeland@brightoncenter.com.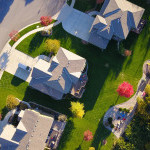 March 08, 2020
The dream of owning a home just got a little easier to achieve with a new and free program from Brighton Center's Financial Wellness Department.
Continue reading »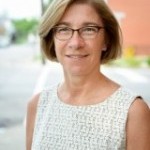 March 04, 2020
The Northern Kentucky Chamber of Commerce, Women's Initiative has announced the 2020 Outstanding Women of Northern Kentucky honorees and our very own President & CEO Tammy Weidinger has been selected to receive the Judith Clabes Lifetime Achievement award.
Tammy has dedicated her life's work to Brighton Center and the Northern Kentucky region for close to 4 decades. Thousands of lives are better because of her leadership and first-hand efforts.
Congrats Tammy!
2020 Outstanding Women of Northern Kentucky named; to be honored at luncheon on April 28
The Northern Kentucky Chamber of Commerce Women's Initiative has announced the 2020 Outstanding Women of Northern Kentucky honorees.
The awards honor women who exemplify notable achievement, outstanding service in their professions or to the Northern Kentucky community, and the qualities of personal integrity, perseverance and leadership.
"The selection process for our Outstanding Women of Northern Kentucky honorees gets increasingly difficult every year because the women in our region are doing such amazing things," said Gina Bath, Vice President of the NKY Chamber Women's Initiative.
"This year 50 women were nominated, each one inspiring and deserving of recognition. We are thrilled to be able to shine a spotlight on this group of individuals. We are truly grateful for their contributions to our region."
2020 Outstanding Women of Northern Kentucky honorees
Outstanding Women
Lisa Cooper – Northern Kentucky Area Development District
Wafa Nasser, M.D. – The Whole Child Pediatrics, PSC
Teri VonHandorf, Ed.D. – Gateway Community & Technical College
Kim M. Webb – Emergency Shelter of NKY
Emerging Leader
Laura S. Menge – Greater Cincinnati Foundation
Henrietta Cleveland Inspiring Women
Presented by St. Elizabeth Healthcare
Kristi P. Nelson – Multi-Color Corporation
Judith Clabes Lifetime Achievement
Tammy Weidinger – Brighton Center, Inc.
Nancy Janes Boothe Scholarship Recipients
Savannah Buck, Gateway Community & Technical College
Barbie Watkins, Northern Kentucky University
Holly Jenkins, Thomas More University
"We are honored to be able to recognize these incredible women," said Julie Tapke, chair of the Outstanding Women of Northern Kentucky Awards. "Their hard work and selfless attitudes make the entire Northern Kentucky community better."
The awards will be presented at the Outstanding Women of Northern Kentucky Awards Luncheon, sponsored by St. Elizabeth Healthcare on Tuesday, April 28, at the St. Elizabeth Training and Education Center (3861 Olympic Blvd., Erlanger).
Tickets to the event are $40 and available online.
The Outstanding Women of Northern Kentucky Awards were established in the fall of 1984, by the late Nancy Boothe, wife of then-NKU President Leon E. Boothe. Since 1985 nearly 200 women have been recognized for blazing trails, opening doors, or demonstrating leadership in their homes, their professions, their communities, or their state.
Individuals interested in sponsorship opportunities should contact Diana McGlade at dmcglade@NKYChamber.com or (859) 578‑ 1859.
Current sponsors include:
Title Sponsor: St. Elizabeth Healthcare
Silver Sponsor: Humana, Robert W. Baird & Co. Inc.
Education Partners: Toyota, Gateway Community & Technical College, Northern Kentucky University, Thomas More University
Media Partner: Northern Kentucky Tribune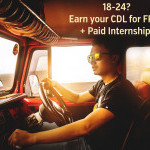 February 11, 2020
Brighton Center, through the Kentucky Career Center, has an awesome upcoming opportunity for the youth/young adults of NKY! This will be an opportunity for a group of up to six young adults, ages 18-24, to participate in a cohort program partnering with Gateway's CDL course and with CVG Airport. It will kick off in April with an orientation, followed by four weeks at Gateway earning a CDL certifcation. The CDL classes begin on April 13th. Once a CDL certifcation has been earned, participants will begin a four week paid internship at $13.25 per hour at CVG airport followed by an opportunity to be hired on with Sp+ out of CVG.
For More Information and Eligability Contact:
Brendan Goth | Youth Talent Development Coordinator
(859) 292 - 2646
​bgoth@brightoncenter.com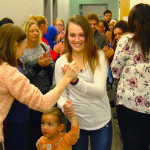 November 27, 2019
NEWPORT, Ky. (WKRC) - Having a job that pays a livable wage is one of the keys to success for a family. One young mother is on that path thanks to some help from the Brighton Center.
Holding the hand of her son, Bryanna Bartlett parades down the hallway at the Brighton Center. The 20-year-old mother of two just got a certificate through the Center for Employment Training.
"I'm a medical assistant and I work at St. Elizabeth Urology...It feels awesome. I never seen myself being here, and now I'm here," Bartlett said.
Bartlett completed nine months of training at no cost.
Deana Sowders from the Brighton Center said, "Anyone who comes through pays nothing. We combine federal Pell grants, United Way dollars, private donations and other grants and financial opportunities based on that person's need."
She adds that the trainees also tap into other services, like a finance coach and childcare. In Bartlett's case she got help from one of the 40 other programs, the Scholar House. That gave her and her children a place to live while she was learning.
"I completed their program as well, so I'll be moving into my own house and I'm looking to buy a car and everything else," Bartlett said.
The average wage in 2019 for medical assisting trainees who get a job is more than $23,000 a year, plus benefits. The Brighton Center also offers two more job training programs. They both involve computers: health care technology and business technology.
Each graduate signs the board and has a "clap-out" parade. It ends with the grad giving some words of advice for classmates. Bartlett said, "Don't give up. It's hard, and I wanted to give up so many times, but I'm glad I kept going."
The Brighton Center impacted the lives of about 44,000 people in 2018. They help people in Northern Kentucky and Ohio. Click here to learn more.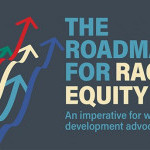 September 27, 2019
Brighton Center received the opportunity to contribute to a national document created by the National Skills Coalition on racial equity and workforce development that was recently published.
Every person and every worker deserves a fair shot at achieving economic stability and success, yet Black, Latinx, Pacific Islander, Native, and certain Asian American workers face wide racial inequities in educational attainment, employment, and income. In a new report, National Skills Coalition explores these racial and ethnic disparities in educational attainment and access; systemic barriers to equitable workforce training and quality employment; and why advancing equity is an economic and moral imperative.
Additional workforce policies are needed now to counter decades of intentional, structurally racist policies and advance racial equity in educational attainment, employment, and income. To learn more, read NSC's new publication, "The Roadmap for Racial Equity: An imperative for workforce development advocates."
Brighton Center remains committed to advancing racial equity by addressing institutional bias through changes to policies, procedures, and practices – and implicit bias through our internal Cultural Inclusion Committee.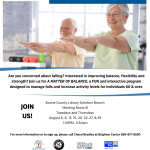 July 11, 2019
Do you have concerns about falling? Are you interested in improving your balance, flexibility, and strength?! Join us for A Matter of Balance.
June 21, 2019
Our Havana Nights Gala was a huge success! Presented by BB&T and St. Elizabeth Healthcare, over 300 supporters attended our annual gala on Saturday, June 1 at the gorgeous Drees Pavilion.
Guests enjoyed a gourmet meal catered by Jeff Thomas Catering, live music and salsa lessons by Orquesta Kandela Salsa and Latin Band, silent & live auction, and a brief program emceed by Jay Kruz.
The event raised $80,000 toward our mission of creating opportunities for individuals and families to reach self-sufficiency. Guests also raised an additional $13,950 during our mission moment which benefited our Family Center and included a generous $5,000 gift from Chuck and Shari Thompson.
Thank you so much to everyone who made this event a huge success including our Diamond Sponsors: Fifth Third Bank and TOYOTA along with our Gold Sponsors: ADP, American Mortgage , C-Forward, Daniel & Bradie Courtade, Duke Energy, Eagle Realty Group, FREY Municipal Software, HORAN, Messer Construction Co., @The Model Group, Turner Construction Company
Photos by David Bailey and flowers by Ft. Thomas Florist and Greenhouses