Agency News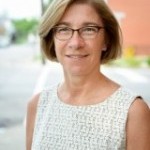 June 03, 2020
Brighton Center Announces Retirement of Tammy Weidinger and Appointment of Wonda Winkler as Next President & CEO
After 39 years at Brighton Center and 10 years as President & CEO, Tammy Weidinger will be passing the torch to the next generation of leadership effective February 1st, 2021.
Newport, KY - June 1, 2020 – "I started my career in social work here at Brighton Center back in 1981 and have enjoyed work that is meaningful and impactful." states Weidinger. "Brighton Center has been such a significant part of my life and brought many joys and challenges along the way. I am so proud of the continuum of services we provide to the community and the strong, caring relationships we build with customers every day. It has truly been an honor to create programs, work with community partners, and see our customers fulfill their goals in life. There is no question this has been a difficult year with COVID-19 and we still have some hurdles to push past, but we have done it before and we will do it again; together. I love that about our work- we can be counted on to help the community in all situations and we do it with compassion and by providing hope."
With this in mind, "knowing the strength of our team and commitment of our supporters, I want to share with you my plans for the future. After close to four decades at Brighton Center, I will be retiring as President & CEO on January 31, 2021. I still feel like the 22-year-old who walked into Brighton Center with big dreams and the energy to tackle the world! I can look back now and say with certainty, my career at Brighton Center has changed me for the better," reflects Weidinger. "We have had a succession plan in place for many years and I feel that now is the appropriate time to pass the torch for the next phase of Brighton Center's future. I am very proud to announce that Wonda Winkler, our current Executive Vice President, will be Brighton Center's President & CEO. Wonda has my full and enthusiastic support. We will have a smooth transition, which will culminate with her taking over February 1, 2021," states Weidinger.
"The Board accepts Tammy's decision to retire with understanding and deep appreciation for her years of leadership," said Susan McDonald Chair Person of the Board of Directors. "Tammy has led Brighton Center as President & CEO with integrity and grace over these last 10 years and the organization is stronger, because of her leadership. Tammy's commitment to create innovative programming that best meets the needs of customers and the community is at the foundation of everything she does. Tammy's ability to build strong partnerships and her deep commitment to our families, have allowed her to take Brighton Center to where it is today. On behalf of the entire Board of Directors, I would like to thank Tammy for her commitment to Brighton Center, where she has spent her career creating opportunities for individuals and families to reach self-sufficiency."
"Through unanimous vote of our Search Committee, we are beyond pleased that Wonda Winkler will be assuming the role of President & CEO of Brighton Center," said McDonald. "Wonda has 27 years of experience at Brighton Center and for the last 10 years she has held the position of Executive Vice President. Wonda and Tammy have worked in tandem well over two decades, ensuring a smooth transition. Wonda is a person of integrity, deeply respected by Brighton Center staff, her peers, and a trusted member of this community. She is wholeheartedly committed to Brighton Center's mission, core values, customers, stakeholders and the community at large, which makes her the ideal candidate to lead Brighton Center into this next chapter. On behalf of the entire Board of Directors, I would like to congratulate and welcome Wonda to this new role as President & CEO."
"It's an honor to follow Tammy Weidinger as President & CEO, an amazing leader that I strongly respect and admire. Brighton Center is an organization with a rich history of bringing impact and real solutions to our community. The Center is a tangible part of the fabric of our region and it is the staff, customers, friends, donors, and volunteers who have helped build this legacy," said Wonda Winkler. "I am extremely passionate about this organization and our community, and look forward to leading team Brighton Center into the future with great hope and optimism."
About Brighton Center
Since 1966, Brighton Center has been working to be an innovative leader that strengthens the vitality of the community and engages people as they work and live to achieve their hopes and dreams. From modest beginnings in a Newport storefront when we were founded, Brighton Center has grown to provide a uniquely comprehensive range of programs and services including family and work supports; financial and homeownership services; workforce development services including education, employment and training programs; substance abuse recovery services for women; early childhood education; and neighborhood based programs. Knowing that issues faced by families and communities are complex and that making positive changes require multiple services…Brighton Center is truly a community of support.
Each year, Brighton Center impacts the lives of thousands of individuals and families in our region through over 40 distinct programs.
About Wonda Winkler
Wonda has a Bachelor's from Thomas More University and an MBA from Northern Kentucky University with over 28 years of non-profit experience. She is actively involved in the community helping to shape and influence policy and systemic change, and currently serves on the following: Northern Kentucky Chamber of Commerce Board of Directors (Executive Committee) and the Women's Initiative Steering Committee; Growing Regional Outcomes through Workforce (GROW) NKY Steering Committee; National Skills Coalition Racial Equity National Advisory Panel; United Way Public Policy Cabinet; Northern Kentucky Partners for Health; and Northern Kentucky University Graduate Education Advisory Board.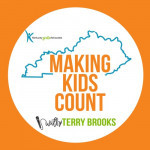 April 26, 2020
Brighton Center President & CEO Tammy Weidinger joined Terry Brooks of Making Kids Count and Pam Darnall, president and CEO of Family and Children's Place in Louisville via phone for a conversation about impacts of the COVID-19 pandemic on kids.
Continue reading »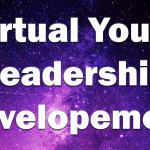 April 06, 2020
Back in March, our Youth Leadership Development program (like most programs across the agency) quickly pivoted to virtual meetings and clubs due to the COVID-19 Pandemic. It's no easy feat keeping 6th - 12th graders engaged on a normal basis, and even harder when their entire world changes in an instant, but our staff are incredibly good at quickly transitioning to new, creative, and innovative methods to continue serving customers. Check out the first five issues of the YLD Newsletter. Each week is packed full of great content, activities, and updates.
The Teens Linked to Care Community Advisory Board continues to work virtually to ensure youth have access to necessary services during this time. You may have seen "The List" that has local resources for youth. The Advisory Board recently updated The List to reflect current changes due to COVID-19.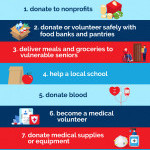 March 19, 2020
We are living in a historic and uncertain time, but what is certain, is our dedication to the NKY community and providing hope during this time of uncertainty. Our community is in need now more than ever and we face challenges beyond anything we could have foreseen.
As a comprehensive social service agency with 41 programs serving individuals from infants to older adults across all income levels, Brighton Center is committed and prepared to continue to provide critical services to those in need during the COVID-19 pandemic.
Continue reading »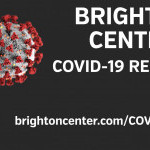 March 16, 2020
In response to the current COVID-19 (Coronavirus) outbreak: Brighton Center is committed to providing essential services to the community. The health and safety of our staff, customers, volunteers, and community is of the utmost importance as we navigate the current COVID-19 outbreak while continuing to deliver services. We will continue to carefully monitor guidance provided by the Center for Disease Control and the State of Kentucky on a continuous basis to determine appropriate courses of action, as we are needed now more than ever. Since March 2nd, Brighton Center has followed the safety practices put forward by the CDC www.cdc.gov/covid19 and continues to do so.
Please see our comprehensive statement of changes to services, delivery of services, resources, and any cancellations as they become available. We continue to remain committed to serving the community and will adapt and tailor our services to meet the immediate and critical needs of families during these unprecedented times, as we have for over 50 years.

How You Can Help
We want to be responsive to individuals and families who need our essential services or are experiencing economic hardships due to this outbreak. We are already seeing an increased need for our services. Brighton Center is looking for monetary donations to purchase food, personal care, and cleaning supplies in bulk to help sustain our daily operations and to support families during this very difficult time. Monetary donations can be made online here. At this time we are unable to accept food donations, but a monetary contribution will allow us to purchase food at lower costs and get specific high-need items out to families quickly.
If you are interested in volunteering, please sign up here.
Visit our Amazon wish list for a current list of items we are in need of.
It is important that we come together as a community of support to endure these challenging times. If you are interested in learning more about ways you can help, please contact lcopeland@brightoncenter.com.
Clothing & Household Donations - TEMPORARILY UNABLE TO ACCEPT ITEMS
Clothing Closet will be closed to the public until further notice. We are currently unable to accept clothing or household donations at this time. If you have an emergency need for clothing, please contact (859) 491-8303 ext. 2300.

Current Program Updates
Emergency Assistance
Our Emergency Assistance operations have moved to the side of our Family Center building (799 Ann Street, Newport, KY). We are offering these services next to the Clothing Closet on the corner of 8th St. and Ann St. Customers can access these services Monday - Friday 10:00 am - 4:00 pm, no appointment is necessary. If you have any questions about these services or delivery options, please call (859) 491-8303 ext. 2300. If you have emergency assistance needs related to clothing, personal care, rent, or utilities, please call (859) 491-8303 ext. 2300 to speak with a Customer Service Specialist.
Additionally, we will be providing USDA Commodities (food) to Campbell County residents Monday-Friday 10:00 am - 4:00 pm, no appointment is necessary. Beginning June, 1 we will be offering USDA Commodities to Kenton County Residents Monday-Friday 10:00 - 4:00.

Unemployed Bridge Program
The Kentucky Unemployment Bridge Program (UBP) is a forgivable loan option for eligible applicants to assist them in making their mortgage payments. Contact (859) 491-8303 ext. 2314 or pwillis@brightoncenter.com for more information.

Kentucky Career Center (KCC)
Keeping Kentuckians safe and healthy during the COVID-19 crisis is the number one goal for the Education and Workforce Development Cabinet. We are working with our partners to establish a timeline when we can safely offer in-person services at our Kentucky Career Centers. We have not yet established a re-opening date but will announce it as soon as it is determined.
We continue to offer services virtually during this time. To access our virtual services, please call (859) 292-6666.
Resources and Information for Customers:
Customers can apply for unemployment benefits online or by phone:

Call (502) 875-0442 to file a claim by phone.
Visit https://kcc.ky.gov/career to file a claim online.
Unfortunately, due to the high volume of calls and the increased traffic to the site, lengthy wait times are to be expected.

Applicants will need the following documents and information to complete their application: social security number, address and phone number; and company names, addresses and phone numbers for all recent employers.
Read more here: https://nkcareercenter.org/ui.
Contact your local KCC by phone (numbers in the following link): https://nkcareercenter.org/locations/

Kentucky Career Center Job Search Marketplace: Updated daily with companies who are hiring through the COVID-19 Pandemic https://nkcareercenter.org/job-search-marketplace/
Workforce Development
Effective, Monday, July 6 Center for Employment Training (CET) will resume in-person skill instruction for all skill divisions. If someone is interested in enrolling at CET, please contact Jared Mueller at (859) 491-8303 ext. 2202 or jmueller@brightoncenter.com.
CET Graduation Postponement: Due to precautions surrounding our response to the COVID-19 Pandemic, CET will be postponing its spring graduation ceremony, originally scheduled for May 7, 2020. CET will announce a new 2020 graduation date once there has been additional guidance from the governor.
Effective June 2, the City Futures office is open for in-person services Monday - Friday from 9 am to 5 pm. In order to ensure adequate social distancing, only one customer will be allowed in the office at a time. If you have any questions please call or text (859) 667-3277 or email Kionte: kearley@brightoncenter.com.
Career Bridge is continuing services on-site with our partner companies. For more information contact Talia Frye at tfrye@brightoncenter.com.

Bright Days Child Development Center & Early Scholars Child Development Center
Effective June 15, both Bright Days & Early Scholars reopened while continuing to follow all CDC recommendations, the Governor's order, and the Division of Regulated Child Care regulations. Our Child Development Centers serve children 6 weeks to 12 years. If you have any questions regarding services provided at either location, please call (859) 491-8303 ext. 2027.

Northern Kentucky Scholar House - NOW ENROLLING
Northern Kentucky Scholar House provides the support necessary for single parents to earn a post-secondary education degree and achieve gainful employment leading to long term self-sufficiency. At the same time, their children receive quality child care to help them succeed in school and in life.
Am I eligible for the Northern Kentucky Scholar House Program?
Are you at least 18 years of age?
Are you a single parent with primary custody of their child/children?
Are you A full-time student or have been admitted for full-time enrollment in an approved post-secondary institution?
Are you willing to attend monthly life skills workshops and meetings to achieve your educational goals resulting in self-sufficiency
Are you willing to enroll your Children under the age of 5 in Early Scholars Child Development Center?
Are you eligible for Section 8 subsidized housing?
Are you interested in achieving long-term self-sufficiency?
Currently accepting applications for eligible tenants. For more information Click Here For Brochure or contact (859) 491-8303 ext. 2801.

Brighton Recovery Center - ACCEPTING REFERRALS
We continue to serve residents at Brighton Recovery Center for Women. Due to concerns regarding the health and wellbeing of current customers and staff, and in light of continued recommendations as well as orders from the Governor's office, Brighton Recovery Center is temporarily suspending intakes immediately and until further notice. We will continue to take referrals and put potential customers on our waiting list. During this time, residents will not be permitted to attend outside AA meetings and no external volunteers will be able to enter the building in an effort to minimize interactions and to practice social distancing. If you have any questions, please call (859) 282-9390.
Center Table Catering with a Purpose will continue operating on a delivery basis only.

Youth Leadership Development
YLD Summer Club will begin the week of June 1, with two options this year: YLD@HOME and Limited in-person clubs (tentatively scheduled to resume on June 16). Youth Leadership Development will continue to offer a virtual format as well. Staff will be sharing fun activities and challenges on our social media accounts. Be sure you or your parent/guardian follow and check daily!
If you have questions, need supplies for activities or anything else let us know! Contact Michelle Bullis at (859) 491-8303 ext. 2410 or mbullis@brightoncenter.com

Homeward Bound Shelter & Street Outreach
Homeward Bound is the only shelter in Northern Kentucky for homeless and runaway youth. Any youth between the ages of 11-22 that is in need of services or support please contact (859) 581-1111. This phone is answered 24 hours a day, 7 days a week. Homeward Bound remains open and continues to serve youth in need.

Saratoga Place, Two Rivers, and Austinburg Apartments
No outside guests will be allowed in the building until further notice unless they are providing critical care or essential services to residents. Additionally, residents are practicing social distancing.

Volunteer Income Tax Assistance (VITA)
VITA will resume drop-off service by appointment only on the below Saturdays from 9:00 am to 1:00 pm at our Family Center located at 799 Ann Street Newport, KY. To schedule your appointment please call Davina Sullivan at 859-491-8303 ext. 2315.
Financial Education Services
We continue to provide one-on-one financial coaching to individuals virtually. If you are interested in these services, please contact (859) 491-8303 ext. 2314.
Two Cents about Finance will be offered virtually on June 18 from 5:30 to 7:30 pm. If you are interested in registering for this workshop please call (859) 491-8303 ext. 2314 or email infofw@brightoncenter.com.

Additional Information & Resources Below
Medicare information - telehealth services expanded
Mitch McConnell Coronavirus Updates Portal
http://www.foc-network.org/covid-19-resources.html (resources are oriented toward the staff of community-based organizations but may be useful to others as well)

Helpful Resources to Weather the Financial Impact
Low-Income Home Energy Assistance Crisis Program (LIHEAP)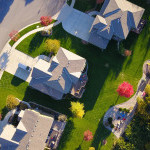 March 08, 2020
The dream of owning a home just got a little easier to achieve with a new and free program from Brighton Center's Financial Wellness Department.
Continue reading »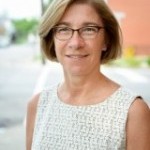 March 04, 2020
The Northern Kentucky Chamber of Commerce, Women's Initiative has announced the 2020 Outstanding Women of Northern Kentucky honorees and our very own President & CEO Tammy Weidinger has been selected to receive the Judith Clabes Lifetime Achievement award.
Tammy has dedicated her life's work to Brighton Center and the Northern Kentucky region for close to 4 decades. Thousands of lives are better because of her leadership and first-hand efforts.
Congrats Tammy!
2020 Outstanding Women of Northern Kentucky named; to be honored at luncheon on April 28
The Northern Kentucky Chamber of Commerce Women's Initiative has announced the 2020 Outstanding Women of Northern Kentucky honorees.
The awards honor women who exemplify notable achievement, outstanding service in their professions or to the Northern Kentucky community, and the qualities of personal integrity, perseverance and leadership.
"The selection process for our Outstanding Women of Northern Kentucky honorees gets increasingly difficult every year because the women in our region are doing such amazing things," said Gina Bath, Vice President of the NKY Chamber Women's Initiative.
"This year 50 women were nominated, each one inspiring and deserving of recognition. We are thrilled to be able to shine a spotlight on this group of individuals. We are truly grateful for their contributions to our region."
2020 Outstanding Women of Northern Kentucky honorees
Outstanding Women
Lisa Cooper – Northern Kentucky Area Development District
Wafa Nasser, M.D. – The Whole Child Pediatrics, PSC
Teri VonHandorf, Ed.D. – Gateway Community & Technical College
Kim M. Webb – Emergency Shelter of NKY
Emerging Leader
Laura S. Menge – Greater Cincinnati Foundation
Henrietta Cleveland Inspiring Women
Presented by St. Elizabeth Healthcare
Kristi P. Nelson – Multi-Color Corporation
Judith Clabes Lifetime Achievement
Tammy Weidinger – Brighton Center, Inc.
Nancy Janes Boothe Scholarship Recipients
Savannah Buck, Gateway Community & Technical College
Barbie Watkins, Northern Kentucky University
Holly Jenkins, Thomas More University
"We are honored to be able to recognize these incredible women," said Julie Tapke, chair of the Outstanding Women of Northern Kentucky Awards. "Their hard work and selfless attitudes make the entire Northern Kentucky community better."
The awards will be presented at the Outstanding Women of Northern Kentucky Awards Luncheon, sponsored by St. Elizabeth Healthcare on Tuesday, April 28, at the St. Elizabeth Training and Education Center (3861 Olympic Blvd., Erlanger).
Tickets to the event are $40 and available online.
The Outstanding Women of Northern Kentucky Awards were established in the fall of 1984, by the late Nancy Boothe, wife of then-NKU President Leon E. Boothe. Since 1985 nearly 200 women have been recognized for blazing trails, opening doors, or demonstrating leadership in their homes, their professions, their communities, or their state.
Individuals interested in sponsorship opportunities should contact Diana McGlade at dmcglade@NKYChamber.com or (859) 578‑ 1859.
Current sponsors include:
Title Sponsor: St. Elizabeth Healthcare
Silver Sponsor: Humana, Robert W. Baird & Co. Inc.
Education Partners: Toyota, Gateway Community & Technical College, Northern Kentucky University, Thomas More University
Media Partner: Northern Kentucky Tribune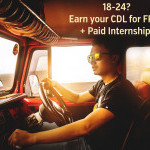 February 11, 2020
Brighton Center, through the Kentucky Career Center, has an awesome upcoming opportunity for the youth/young adults of NKY! This will be an opportunity for a group of up to six young adults, ages 18-24, to participate in a cohort program partnering with Gateway's CDL course and with CVG Airport. It will kick off in April with an orientation, followed by four weeks at Gateway earning a CDL certifcation. The CDL classes begin on April 13th. Once a CDL certifcation has been earned, participants will begin a four week paid internship at $13.25 per hour at CVG airport followed by an opportunity to be hired on with Sp+ out of CVG.
For More Information and Eligability Contact:
Brendan Goth | Youth Talent Development Coordinator
(859) 292 - 2646
​bgoth@brightoncenter.com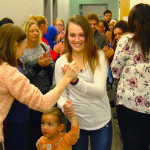 November 27, 2019
NEWPORT, Ky. (WKRC) - Having a job that pays a livable wage is one of the keys to success for a family. One young mother is on that path thanks to some help from the Brighton Center.
Holding the hand of her son, Bryanna Bartlett parades down the hallway at the Brighton Center. The 20-year-old mother of two just got a certificate through the Center for Employment Training.
"I'm a medical assistant and I work at St. Elizabeth Urology...It feels awesome. I never seen myself being here, and now I'm here," Bartlett said.
Bartlett completed nine months of training at no cost.
Deana Sowders from the Brighton Center said, "Anyone who comes through pays nothing. We combine federal Pell grants, United Way dollars, private donations and other grants and financial opportunities based on that person's need."
She adds that the trainees also tap into other services, like a finance coach and childcare. In Bartlett's case she got help from one of the 40 other programs, the Scholar House. That gave her and her children a place to live while she was learning.
"I completed their program as well, so I'll be moving into my own house and I'm looking to buy a car and everything else," Bartlett said.
The average wage in 2019 for medical assisting trainees who get a job is more than $23,000 a year, plus benefits. The Brighton Center also offers two more job training programs. They both involve computers: health care technology and business technology.
Each graduate signs the board and has a "clap-out" parade. It ends with the grad giving some words of advice for classmates. Bartlett said, "Don't give up. It's hard, and I wanted to give up so many times, but I'm glad I kept going."
The Brighton Center impacted the lives of about 44,000 people in 2018. They help people in Northern Kentucky and Ohio. Click here to learn more.