Thrifting on Eastern
Thrifting on Eastern is a community thrift store offering high-quality, gently used household items and clothing at affordable prices. All proceeds from sales go directly back to Brighton Center's Family Support programs. Thrifting on Eastern is located at 2014 Eastern Ave in Covington, Ky open Monday - Saturday from 10:00 a.m. - 3:00 p.m.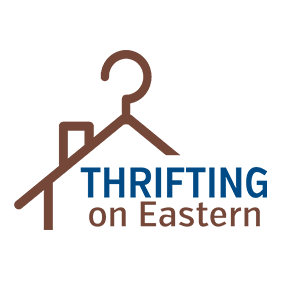 Donations Accepted:
- Kitchenware
- Small Appliances
- Toys
- Home Decor
- Small Furniture
- Fashion Accessories
- In-Season New and Gently Used Clothing
Donations Accepted Wednesday - Saturday 10:00 a.m. - 3:00 p.m.
Why We Do It
Additional Information
Contact information (for sidebar)
(859) 360-2663
thriftingoneastern@brightoncenter.com
Hours of Operation:
Wednesday - Saturday 10:00 a.m. - 3:00 p.m