Press Releases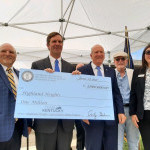 June 28, 2021
Today, Governor Andy Beshear visited the future location of Opportunity House on Northern Kentucky University's campus to present a Community Development Block Grant (CDBG) check for $1,000,000.
Continue reading »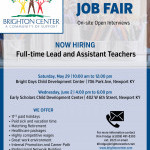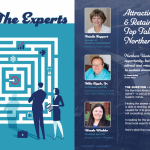 March 12, 2021
Brighton Center President & CEO, Wonda Winkler was recently featured in the Northern Kentucky Chamber of Commerce's March/April issue of the NKY Business Journal.
Continue reading »
March 19, 2020
We are living in a historic and uncertain time, but what is certain, is our dedication to the NKY community and providing hope during this time of uncertainty. Our community is in need now more than ever and we face challenges beyond anything we could have foreseen.
As a comprehensive social service agency with 41 programs serving individuals from infants to older adults across all income levels, Brighton Center is committed and prepared to continue to provide critical services to those in need during the COVID-19 pandemic.
Continue reading »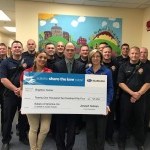 June 21, 2019
Joseph Subaru of Florence shared the love this week in the form of a $21,254 check from the "Share The Love" Campaign to us and the Newport Professional Firefighters Local 45 IAFF. Thank you Joseph Subaru of Florence!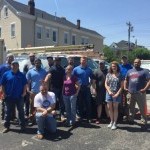 May 09, 2019
Cincinnati Bell Employees Volunteer to Repair and Beautify Brighton Center's Homeward Bound Teen Shelter
[Newport, KY, May 6, 2019] – Over the next several weeks, Brighton Center's Homeward Bound Shelter will receive repairs and beautification thanks to employees at Cincinnati Bell.
Volunteers from Cincinnati Bell will be at the shelter Monday, Wednesday, and Friday from 8:30 a.m. to 4:30 p.m. starting Monday, May 6 through at least Friday, May 17. Additional dates will be added as needed until projects are complete.
Up to 100 volunteers will work on painting all rooms within the 9,122 square foot building; patching plaster; painting, replacing or repairing trim; adding new tile in all youth dorms; replacing the flooring in visitor and intake rooms; adding new light fixtures, and giving the over 100-year-old building a cheerful refresh.
Homeward Bound Shelter is Northern Kentucky's only 24-hour emergency shelter location for teens ages 11-17. Located in Covington, KY, the shelter provides a safe environment and short-term services for runaway, homeless, abused, neglected, and dependent youth.
This project will ensure that all runaway and homeless youth have a warm and inviting environment to call home while they receive support in transitioning to the next step in their life. Homeward Bound provides the teens with dorm-style living to create the atmosphere of a home.
"I was introduced to Kate Arthur, Community & Youth Services Director at Brighton Center, by a mutual acquaintance and as we continued speaking, I saw her excitement for Homeward Bound's mission," says Chris Neises, Cincinnati Bell's Vice President of Contact Center Operations. "It hit me that I wanted to be a part of this mission and, as a resident of Northern Kentucky, I wanted to make a difference in my area. I asked Kate what we could do to help and she mentioned that anything would be appreciated, but building repair and beautification was at the top of the list. I knew our Cincinnati Bell team had the skills and, more importantly, the desire to give back. Volunteering is a major part of the culture at Cincinnati Bell."
During Brighton Center's last fiscal year, 370 homeless and runaway youth received crisis services through Homeward Bound and 84 were served residentially.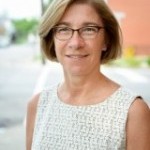 April 09, 2019
CINCINNATI – Tammy Weidinger, President & CEO of Northern Kentucky's nonprofit Brighton Center, has recently been elected to The Health Collaborative (THC) Board of Directors. Ms. Weidinger will serve in a Community/Consumer stakeholder capacity for a two-year term ending in December of 2020.
Continue reading »
December 20, 2018
We, along with all United Way-funded programs, will receive a 20% cut in our allocation starting January 1, 2019. For Brighton Center, that means we must deal with a $263,000 shortfall to start the New Year. We did get an indication in mid-November that allocations would more than likely be reduced by 15-20%, but now the news is official. We will still be allocated $1,052,000 for our programs in 2019. All allocations are posted on United Way's website. We are grateful for United Ways continued support of our programs and will continue to do amazing work with their investment.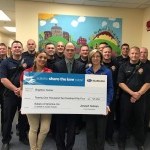 December 10, 2018
Once again, Subaru has chosen Brighton Center as their local charity to support during the "Share the Love" campaign.
Continue reading »