Blog Posts
September 16, 2020
For many years, Brighton Center has embraced diversity and inclusion while working to advance our organization and the community as a whole. We launched our racial equity journey over three years ago, knowing that, although crucial, diversity and inclusion alone will not lift up all in our community. We challenged ourselves first knowing that we need to do our internal work and push ourselves, our systems, and our processes to keep moving forward our diversity, equity, and inclusion efforts. Here is a look at our journey, where we have been, where we are, and where we are going!
Continue reading »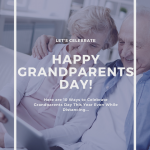 September 11, 2020
Send a care package: send a box that includes your favorite things when you are together!

Meet outdoors while being socially distant: bring some food and catch up!

Do a video chat with the whole family: simply catch up on daily life!

Read a book virtually that honor grandparents…or just their favorite book!

Make a video that makes them feel loved and send it!

Send a homemade card in the mail: handmade gifts are always the best!

Go down memory lane: chat about your favorite memories!

Bake a delicious dessert: drop it off for your grandparent to enjoy!

Print off a crossword puzzle: do it virtually together!

Movie night: everyone watches a movie from their own home and discusses virtually after!