Project Safe Place
Youth are empowered to make a difference in their own lives to develop their full potential.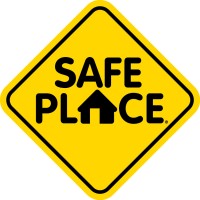 Safe Place is an outreach program run by Homeward Bound Shelter. There are over 140 sites within the community with trained volunteers. Youth accessing these locations are connected immediately to safe and supportive services. Locations include fast food restaurants, convenience stores, fire stations, libraries, and city buses, which all display the Safe Place sign.
For Youth Ages 6-17
Crisis Intervention
Educational Presentations
Volunteer Based
Why We Do It
Kids experience many difficult situations - problems at home, issues at school, trouble with peers, being locked out of the house, riding with an unsafe driver, or being in a dangerous situation on a date. They also leave home to escape abuse or neglect, drug or alcohol abuse by family members, or because they're told to leave. National agencies estimate that between 1.6 and 2.8 million youth run away from home each year. They can go to any designated Safe Place site to get immediate help. Children and teens deserve access to a Safe Place and a chance to work through their problems with the support of caring adults.
Eligibility Criteria
Must be between the ages of 6-17.