Community Programs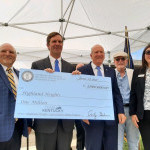 June 28, 2021
Today, Governor Andy Beshear visited the future location of Opportunity House on Northern Kentucky University's campus to present a Community Development Block Grant (CDBG) check for $1,000,000.
Continue reading »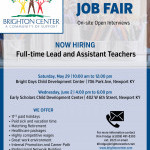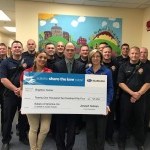 June 21, 2019
Joseph Subaru of Florence shared the love this week in the form of a $21,254 check from the "Share The Love" Campaign to us and the Newport Professional Firefighters Local 45 IAFF. Thank you Joseph Subaru of Florence!
December 20, 2018
We, along with all United Way-funded programs, will receive a 20% cut in our allocation starting January 1, 2019. For Brighton Center, that means we must deal with a $263,000 shortfall to start the New Year. We did get an indication in mid-November that allocations would more than likely be reduced by 15-20%, but now the news is official. We will still be allocated $1,052,000 for our programs in 2019. All allocations are posted on United Way's website. We are grateful for United Ways continued support of our programs and will continue to do amazing work with their investment.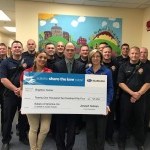 December 10, 2018
Once again, Subaru has chosen Brighton Center as their local charity to support during the "Share the Love" campaign.
Continue reading »