Ways You Can Help This Holiday Season
Ways You Can Help This Holiday Season
The holiday season is quickly approaching! Each year we provide food and gifts to customers who are connected to one of our agency programs through our Holiday Drive. This year, we will continue to support our customers through our Amazon Wish List. All items on the list are suggestions from parents/guardians for their children/youth. All items purchased will be delivered directly to Brighton Center and given to families. Thank you for making the holidays brighter for families in Northern Kentucky!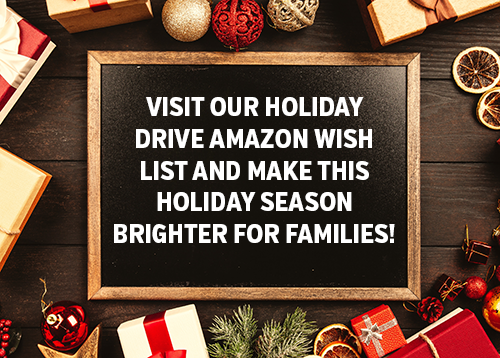 3 Ways to Get Involved
#1 VOLUNTEER
Help us make the holiday drive events happen!
Email: volunteer@brightoncenter.com or contact
Jamie Ringheisen (859) 491-8303 ext. 2324 for shift schedules
#2 HOST A FOOD DRIVE OR DONATE HOLIDAY FOOD
Support our Food Pantry! Email: holidaydrive@brightoncenter.com or
Contact (859) 491-8303 ext. 2306 for more information!
#3 DONATE A TOY
Put a smile on a child's face this holiday season! You can shop at your favorite store and deliver the gifts to us, or
You can shop from our Amazon Wishlist and have them shipped directly to us! Please drop off Toy donations/have toys delivered to us by December 5th.
Contact Beth Hodge (859) 491-8303 ext. 2331 for more information.
If you have any questions or need additional information, please contact holidaydrive@brightoncenter.com or call (859) 491-8303 ext. 2331