Brighton Events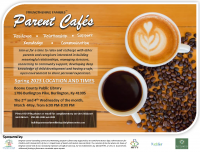 March 28, 2023 6:00 PM – 7:00 PM
As the saying goes — it takes a village to raise a child. Brighton Center is joining forces with the library to help make your village stronger.
Brighton Center will host a series of Parent Cafés at the Newport Branch from 6-8 pm on the second and fourth Tuesdays of the month, September through November.
The Brighton Center's Parent Cafés provide local caregivers with a space to connect and relax with other parents and guardians. Each Parent Café will help attendees gain more knowledge of child development while also building important skills for raising children.
Both the Brighton Center and the library want to make sure that the Parent Cafés are an enjoyable, informative and relaxing environment for attendees. Childcare will be provided by the Brighton Center. The library staff will also help to create crafts, activities and story times for kids to enjoy while the grownups are attending the program.
All Parent Cafés are free and open to the public. Please register to reserve your seats.
Full Details »
---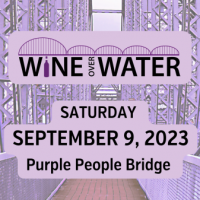 September 9, 2023 5:30 PM – 9:00 PM
Save the Date: Wine Over Water will be held on Saturday, September 9, 2023! For information about sponsoring the event or offering delicious food and drinks to a fantastic crowd on the Purple People Bridge, please contact Brighton Center's development team: development@brightoncenter.com
Thank you to everyone who attended Wine Over Water in 2022! It was a perfect evening with delicious food and beverages and a fantastic crowd. Thank you for helping to support our mission of creating opportunities for individuals and families to reach self-sufficiency!
Full Details »
---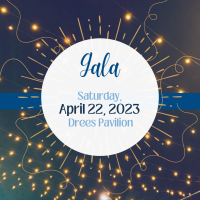 April 22, 2023 6:00 PM – 10:00 PM
Join us for a night of impact as we celebrate YOU, our donors, supporters, staff, volunteers, and customers.
The night will feature a cocktail hour, live music, a silent auction, a full sit-down dinner, and stories of lives changed.
Interested in Becoming a Sponsor? Click Here or the image below.
Full Details »
---