Brighton Events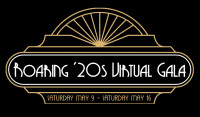 ---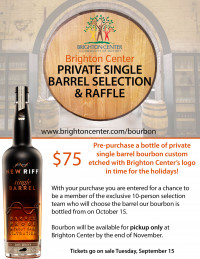 September 15, 2020 8:30 AM – 1:00 PM
*Limited availability, must be 21+ to purchase & enter the raffle. This is a pre-sale, bourbon will be available for pick-up at the end of November.
Full Details »
---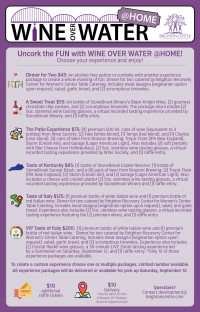 September 12, 2020 8:30 AM – 10:00 PM
Thank you for your interest in Brighton Center's Wine Over Water @HOME tasting experience. Online sales have closed, however we may still have a few packages available. Please contact Lauren Copeland at lcopeland@brightoncenter.com or (859) 491-8303 ext. 2406.
Full Details »
---