Youth Services
June 21, 2019
Our Havana Nights Gala was a huge success! Presented by BB&T and St. Elizabeth Healthcare, over 300 supporters attended our annual gala on Saturday, June 1 at the gorgeous Drees Pavilion.
Guests enjoyed a gourmet meal catered by Jeff Thomas Catering, live music and salsa lessons by Orquesta Kandela Salsa and Latin Band, silent & live auction, and a brief program emceed by Jay Kruz.
The event raised $80,000 toward our mission of creating opportunities for individuals and families to reach self-sufficiency. Guests also raised an additional $13,950 during our mission moment which benefited our Family Center and included a generous $5,000 gift from Chuck and Shari Thompson.
Thank you so much to everyone who made this event a huge success including our Diamond Sponsors: Fifth Third Bank and TOYOTA along with our Gold Sponsors: ADP, American Mortgage , C-Forward, Daniel & Bradie Courtade, Duke Energy, Eagle Realty Group, FREY Municipal Software, HORAN, Messer Construction Co., @The Model Group, Turner Construction Company
Photos by David Bailey and flowers by Ft. Thomas Florist and Greenhouses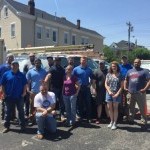 May 09, 2019
Cincinnati Bell Employees Volunteer to Repair and Beautify Brighton Center's Homeward Bound Teen Shelter
[Newport, KY, May 6, 2019] – Over the next several weeks, Brighton Center's Homeward Bound Shelter will receive repairs and beautification thanks to employees at Cincinnati Bell.
Volunteers from Cincinnati Bell will be at the shelter Monday, Wednesday, and Friday from 8:30 a.m. to 4:30 p.m. starting Monday, May 6 through at least Friday, May 17. Additional dates will be added as needed until projects are complete.
Up to 100 volunteers will work on painting all rooms within the 9,122 square foot building; patching plaster; painting, replacing or repairing trim; adding new tile in all youth dorms; replacing the flooring in visitor and intake rooms; adding new light fixtures, and giving the over 100-year-old building a cheerful refresh.
Homeward Bound Shelter is Northern Kentucky's only 24-hour emergency shelter location for teens ages 11-17. Located in Covington, KY, the shelter provides a safe environment and short-term services for runaway, homeless, abused, neglected, and dependent youth.
This project will ensure that all runaway and homeless youth have a warm and inviting environment to call home while they receive support in transitioning to the next step in their life. Homeward Bound provides the teens with dorm-style living to create the atmosphere of a home.
"I was introduced to Kate Arthur, Community & Youth Services Director at Brighton Center, by a mutual acquaintance and as we continued speaking, I saw her excitement for Homeward Bound's mission," says Chris Neises, Cincinnati Bell's Vice President of Contact Center Operations. "It hit me that I wanted to be a part of this mission and, as a resident of Northern Kentucky, I wanted to make a difference in my area. I asked Kate what we could do to help and she mentioned that anything would be appreciated, but building repair and beautification was at the top of the list. I knew our Cincinnati Bell team had the skills and, more importantly, the desire to give back. Volunteering is a major part of the culture at Cincinnati Bell."
During Brighton Center's last fiscal year, 370 homeless and runaway youth received crisis services through Homeward Bound and 84 were served residentially.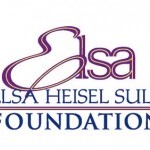 December 03, 2018
Kentucky Employers' Mutual Insurance (KEMI) recognized Brighton Center for its commitment to workplace safety by presenting the organization with the 2018 KEMI Destiny Award.
The Destiny Awards are presented annually by KEMI to policyholders that best exemplify KEMI's motto, "Control your own destiny." The awards symbolize what can be accomplished when organizations work together to improve workplace safety. Policyholders who earn the KEMI Destiny Award effectively demonstrate to KEMI their ability to manage a formal safety program, provide on-site training and regular safety meetings for employees, and display an ongoing commitment to safety from all levels throughout their organizations.
"We are proud to honor these twenty organizations and highlight their commitment to workplace safety," said Jon Stewart, President & CEO of KEMI. "Earning the KEMI Destiny Award requires a clear focus, teamwork, and a management philosophy that truly values the wellbeing of employees."
This is the second consecutive year Brighton Center has received this honor.
"Brighton Center's culture is surrounded by safety," said June Miller, Chief Financial Officer for Brighton Center. "We are committed to ensuring that our operations ensure the health and safety of our employees, visitors, and customers. We train our employees that it is everyone's responsibility to maintain an environment that promotes health and safety and we've seen tremendous decreases in claim numbers in recent years because of our proactive efforts."
To learn more about the KEMI Destiny Award or to access free workplace safety resources, visit www.worksafeky.com.