Employment Services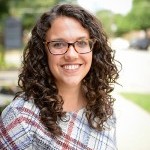 August 21, 2018
Congratulations to our very own Ellen Bates for being selected as a Talent Pipeline Management Champion!
Ellen has been with Brighton Center for 5 years and is the Talent Development Coordinator. Prior to coming to Brighton Center she completed two years of AmeriCorps, where she served as a client advocate, supporting individuals and families with emergency services, rent and utilities assistance. Ellen holds a Bachelors in Social Work from Xavier University.
To read more about the Talent Pipeline Management Champions, CLICK HERE.
May 31, 2018
Are you looking for a job or interested in learning a new skill? Kentucky Career Center has several events coming up soon!
Continue reading »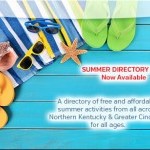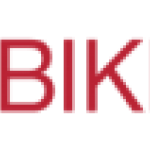 May 03, 2018
The Go Pass is a discounted $5 monthly membership to ensure everyone has access to Red Bike and Brighton Center is proud to be a partner agency in offering this program to those with limited budgets.
Continue reading »
January 19, 2018
FOR IMMEDIATE RELEASE
2017 was a landmark year for the Kentucky Career Center, Northern Kentucky's largest career preparation and workforce development network. Although many have known the career center primarily as a resource for job seekers, this past year, a record number of business services were provided to local employers.
Continue reading »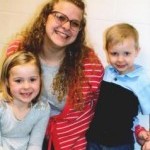 December 27, 2017
You would never know the obstacles Sophia Depenbrock has had to overcome if you met her today.
Continue reading »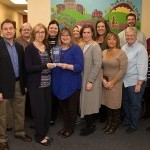 December 11, 2017
Brighton Center was recognized by Kentucky Employers' Mutual Insurance (KEMI) as a Destiny Award winner for their commitment and success in maintaining a safe workplace.
Continue reading »
February 06, 2017
Feb 2nd, 2017 · NKyTribune staff
Boone County Schools has been awarded $6.8 million from the Work Ready Schools Advisory Committee from funds focused on elevating the Commonwealth's workforce training capacity.
Brighton Center was also awarded $227,213.
Continue reading »
February 06, 2017
Washington, DC—A new report by the Institute for Women's Policy Research (IWPR) profiles eight programs around the country that are using innovative approaches to address key unmet needs among job training participants across population groups—from single mothers in Wyoming to refugees in Boston—that could provide useful models for providing services cost effectively.
Continue reading »