Employment Services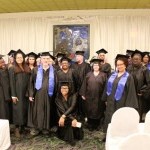 December 03, 2018
On Thursday, November 15, 2018, Brighton Center's Center for Employment Training (CET) celebrated the 27 member fall 2018 graduating class. This graduation marks a milestone in welcoming the first graduates from the Health Technologies Administration (HTA) skill division.
Continue reading »
December 03, 2018
Kentucky Employers' Mutual Insurance (KEMI) recognized Brighton Center for its commitment to workplace safety by presenting the organization with the 2018 KEMI Destiny Award.
The Destiny Awards are presented annually by KEMI to policyholders that best exemplify KEMI's motto, "Control your own destiny." The awards symbolize what can be accomplished when organizations work together to improve workplace safety. Policyholders who earn the KEMI Destiny Award effectively demonstrate to KEMI their ability to manage a formal safety program, provide on-site training and regular safety meetings for employees, and display an ongoing commitment to safety from all levels throughout their organizations.
"We are proud to honor these twenty organizations and highlight their commitment to workplace safety," said Jon Stewart, President & CEO of KEMI. "Earning the KEMI Destiny Award requires a clear focus, teamwork, and a management philosophy that truly values the wellbeing of employees."
This is the second consecutive year Brighton Center has received this honor.
"Brighton Center's culture is surrounded by safety," said June Miller, Chief Financial Officer for Brighton Center. "We are committed to ensuring that our operations ensure the health and safety of our employees, visitors, and customers. We train our employees that it is everyone's responsibility to maintain an environment that promotes health and safety and we've seen tremendous decreases in claim numbers in recent years because of our proactive efforts."
To learn more about the KEMI Destiny Award or to access free workplace safety resources, visit www.worksafeky.com.
November 01, 2018
Brighton Center was selected by 2GenACT coordinated by The Aspen Institute Community Strategies Group in collaboration with W.K. Kellogg Foundation, Annie E. Casey Foundation, and Aspen Ascend to host the first blended site visit of this kind nationally. On October 24-26, teams from around the nation came together to learn how they can implement 2Gen strategies at their organizations.
"It's about starting by building on the strengths of families, rather than their weaknesses," says Melissa Hall Sommer, senior director for Family Economic Success at Northern Kentucky's Brighton Center, Inc. "When you look at it from that perspective, it changes how you proceed. It makes you ask, 'How do you then sustain those elements (that are working)?'"
October 26, 2018
Brighton Center will showcase its innovative approach to advancing a two-generation strategy to create opportunities for whole families to reach self-sufficiency at a national peer-learning site visit from Wednesday October 24 through Friday October 26.
Continue reading »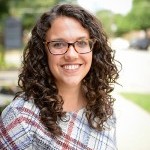 August 21, 2018
Congratulations to our very own Ellen Bates for being selected as a Talent Pipeline Management Champion!
Ellen has been with Brighton Center for 5 years and is the Talent Development Coordinator. Prior to coming to Brighton Center she completed two years of AmeriCorps, where she served as a client advocate, supporting individuals and families with emergency services, rent and utilities assistance. Ellen holds a Bachelors in Social Work from Xavier University.
To read more about the Talent Pipeline Management Champions, CLICK HERE.
May 31, 2018
Are you looking for a job or interested in learning a new skill? Kentucky Career Center has several events coming up soon!
Continue reading »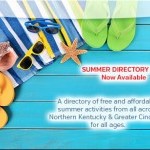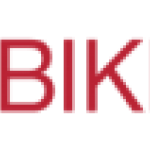 May 03, 2018
The Go Pass is a discounted $5 monthly membership to ensure everyone has access to Red Bike and Brighton Center is proud to be a partner agency in offering this program to those with limited budgets.
Continue reading »
January 19, 2018
FOR IMMEDIATE RELEASE
2017 was a landmark year for the Kentucky Career Center, Northern Kentucky's largest career preparation and workforce development network. Although many have known the career center primarily as a resource for job seekers, this past year, a record number of business services were provided to local employers.
Continue reading »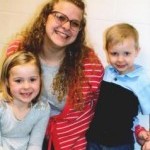 December 27, 2017
You would never know the obstacles Sophia Depenbrock has had to overcome if you met her today.
Continue reading »