Employment Services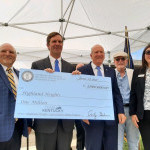 June 28, 2021
Today, Governor Andy Beshear visited the future location of Opportunity House on Northern Kentucky University's campus to present a Community Development Block Grant (CDBG) check for $1,000,000.
Continue reading »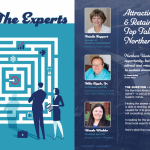 March 12, 2021
Brighton Center President & CEO, Wonda Winkler was recently featured in the Northern Kentucky Chamber of Commerce's March/April issue of the NKY Business Journal.
Continue reading »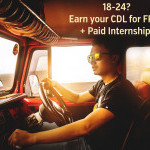 February 11, 2020
Brighton Center, through the Kentucky Career Center, has an awesome upcoming opportunity for the youth/young adults of NKY! This will be an opportunity for a group of up to six young adults, ages 18-24, to participate in a cohort program partnering with Gateway's CDL course and with CVG Airport. It will kick off in April with an orientation, followed by four weeks at Gateway earning a CDL certifcation. The CDL classes begin on April 13th. Once a CDL certifcation has been earned, participants will begin a four week paid internship at $13.25 per hour at CVG airport followed by an opportunity to be hired on with Sp+ out of CVG.
For More Information and Eligability Contact:
Brendan Goth | Youth Talent Development Coordinator
(859) 292 - 2646
​bgoth@brightoncenter.com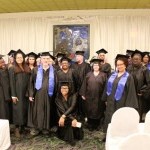 December 03, 2018
On Thursday, November 15, 2018, Brighton Center's Center for Employment Training (CET) celebrated the 27 member fall 2018 graduating class. This graduation marks a milestone in welcoming the first graduates from the Health Technologies Administration (HTA) skill division.
Continue reading »