Early Childhood Education
November 01, 2018
Brighton Center was selected by 2GenACT coordinated by The Aspen Institute Community Strategies Group in collaboration with W.K. Kellogg Foundation, Annie E. Casey Foundation, and Aspen Ascend to host the first blended site visit of this kind nationally. On October 24-26, teams from around the nation came together to learn how they can implement 2Gen strategies at their organizations.
"It's about starting by building on the strengths of families, rather than their weaknesses," says Melissa Hall Sommer, senior director for Family Economic Success at Northern Kentucky's Brighton Center, Inc. "When you look at it from that perspective, it changes how you proceed. It makes you ask, 'How do you then sustain those elements (that are working)?'"
October 26, 2018
Brighton Center will showcase its innovative approach to advancing a two-generation strategy to create opportunities for whole families to reach self-sufficiency at a national peer-learning site visit from Wednesday October 24 through Friday October 26.
Continue reading »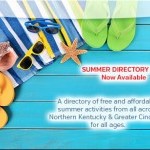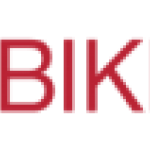 May 03, 2018
The Go Pass is a discounted $5 monthly membership to ensure everyone has access to Red Bike and Brighton Center is proud to be a partner agency in offering this program to those with limited budgets.
Continue reading »
April 24, 2018
Brighton Center is honored to announce we have been awarded a $100,000 Family Literacy grant provided by Scripps Howard Foundation,
Continue reading »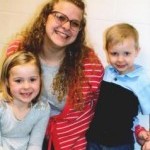 December 27, 2017
You would never know the obstacles Sophia Depenbrock has had to overcome if you met her today.
Continue reading »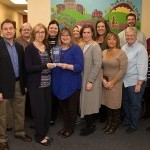 December 11, 2017
Brighton Center was recognized by Kentucky Employers' Mutual Insurance (KEMI) as a Destiny Award winner for their commitment and success in maintaining a safe workplace.
Continue reading »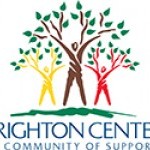 September 14, 2017
FOR IMMEDIATE RELEASE
Elsa Heisel Sule Foundation Awards Brighton Center Youth Leadership Development Program $25,000 Grant
Newport, KY – September 12, 2017 Brighton Center is excited to announce a $25,000 grant award from the Elsa Heisel Sule Foundation. The grant award will allow for Brighton Center to operate our Youth Leadership Development program with Case Manager activities for the families at the Holmes Junior High School in Covington, KY.
Continue reading »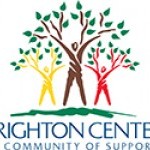 September 14, 2017
FOR IMMEDIATE RELEASE
Early Scholars Child Development Center gets coveted 5-Star rating
Brighton Center's Early Scholars Child Development Center has obtained a 5-Star rating awarded from Kentucky All Stars. Early Scholars is the on-site child development center at Northern Kentucky Scholar House in Newport.
Kentucky All Stars is a quality rating and improvement system serving all early child care and education programs that receive public funding in the state. Early Scholars received the highest rating obtainable through exceptional standards met by early childhood care and education programs.
Continue reading »