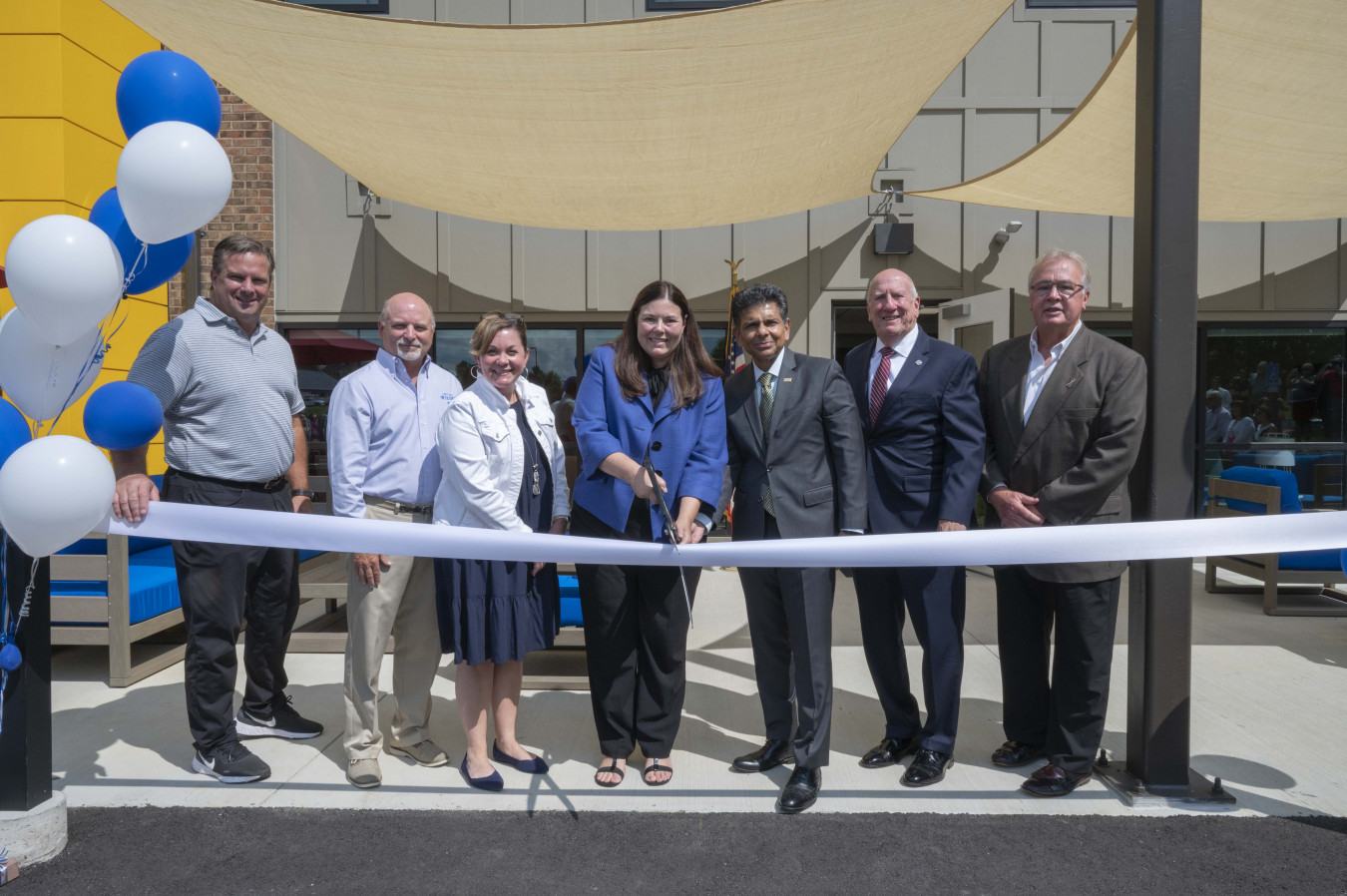 Brighton Center in Partnership with Northern Kentucky University and City of Highland Heights, Opens Opportunity House An Innovative Program that Puts Education within Reach for Young Adults
Brighton Center, Brighton Properties, Northern Kentucky University (NKU), and the City of Highland Heights officially opened Opportunity House during a ribbon-cutting ceremony at the new space, located on NKU's Highland Heights campus, Wednesday afternoon. Dignitaries from Brighton Center, NKU, and the City of Highland Heights were in attendance for the monumental occasion.
Becoming an adult can be an exciting time in a person's life: finishing up school, leaving home for the first time, enrolling in college courses, reinventing yourself as you take new classes and make new friends. It can be a time full of seemingly endless possibilities. But for some youth, this time can be one of uncertainty. Brighton Center has developed an innovative strategy to help set these youth up for academic and career success, returning the magic of possibilities to their lives.
Opportunity House is both a residence and a program for success. A residential building situated on Northern Kentucky University's campus; it is able to house 16 young adults as they pursue secondary education. Onsite programming is in place to provide a support system and life skills coaching.
Opportunity House consists of 15 efficiency and 1 one-bedroom apartments with individual bathrooms and kitchenettes. The property also has a community space with a large group room, classroom, laundry, a full teaching kitchen, and small meeting rooms. An on-site case manager works closely with each student on a goal plan that includes school, work, and life skills. Each youth will receive additional benefits that support systems offer, such as financial coaching, job development, budgeting, cooking, cleaning, soft skills, and problem solving.
This project exemplifies Brighton Center's tag line a community of support. "We know Opportunity House will be a truly transformational opportunity - ultimately leading to educational success, employment, and self-sufficiency. We know that if our youth are successful and prepared for their future as a result of training and education in high-demand industry sectors they receive, our businesses can thrive, and ultimately our communities thrive," said Wonda Winkler President & CEO.
"This is a special day for NKU, Brighton Center and the City of Highland Heights as we open Opportunity House," NKU President Ashish Vaidya said. "Not long ago, Opportunity House was a vacant building that had simply sat here deteriorating for years. Now, just a little more than a year after we announced this partnership, it is a beacon of hope for learners. We are supporting the hopes, aspirations and ambitions of the region by creating opportunities for foster youth alumni. The is at the heart of what NKU prides itself on: being a student-ready institution that meets learners where they are."
"The City has been deeply committed to this project since the beginning, and we are delighted to officially welcome the new residents of Opportunity House to the City of Highland Heights, the City they now call home. A City that has Northern Kentucky University in the heart of its community clearly values the importance of education and is committed to ensuring opportunities exist for everyone to thrive. Working with Northern Kentucky University, Brighton Center, and Brighton Properties on this project has been a wonderful partnership and one I am incredibly proud of," said City of Highland Heights Mayor Greg Meyers.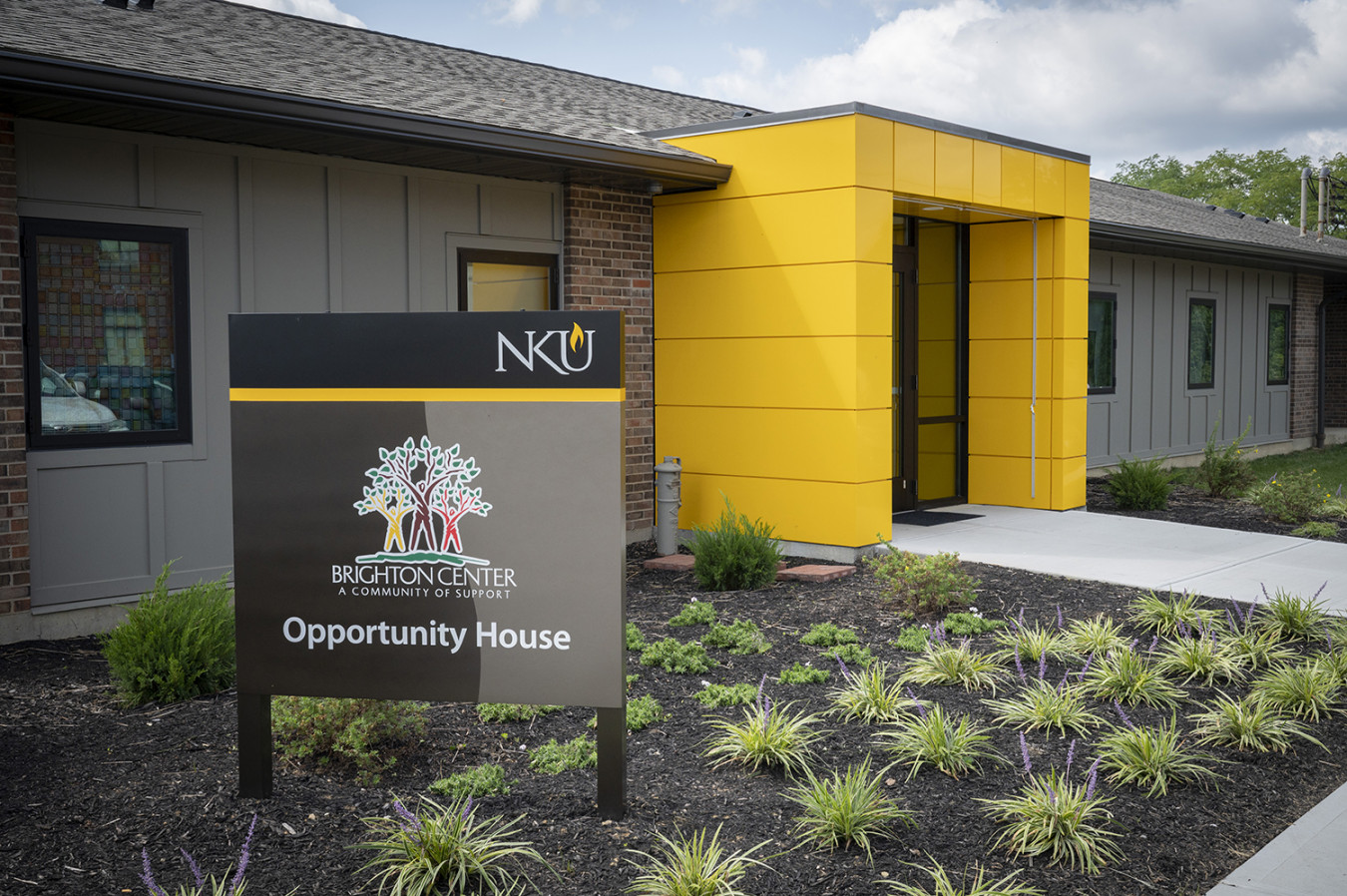 Photo Credit: Brighton Center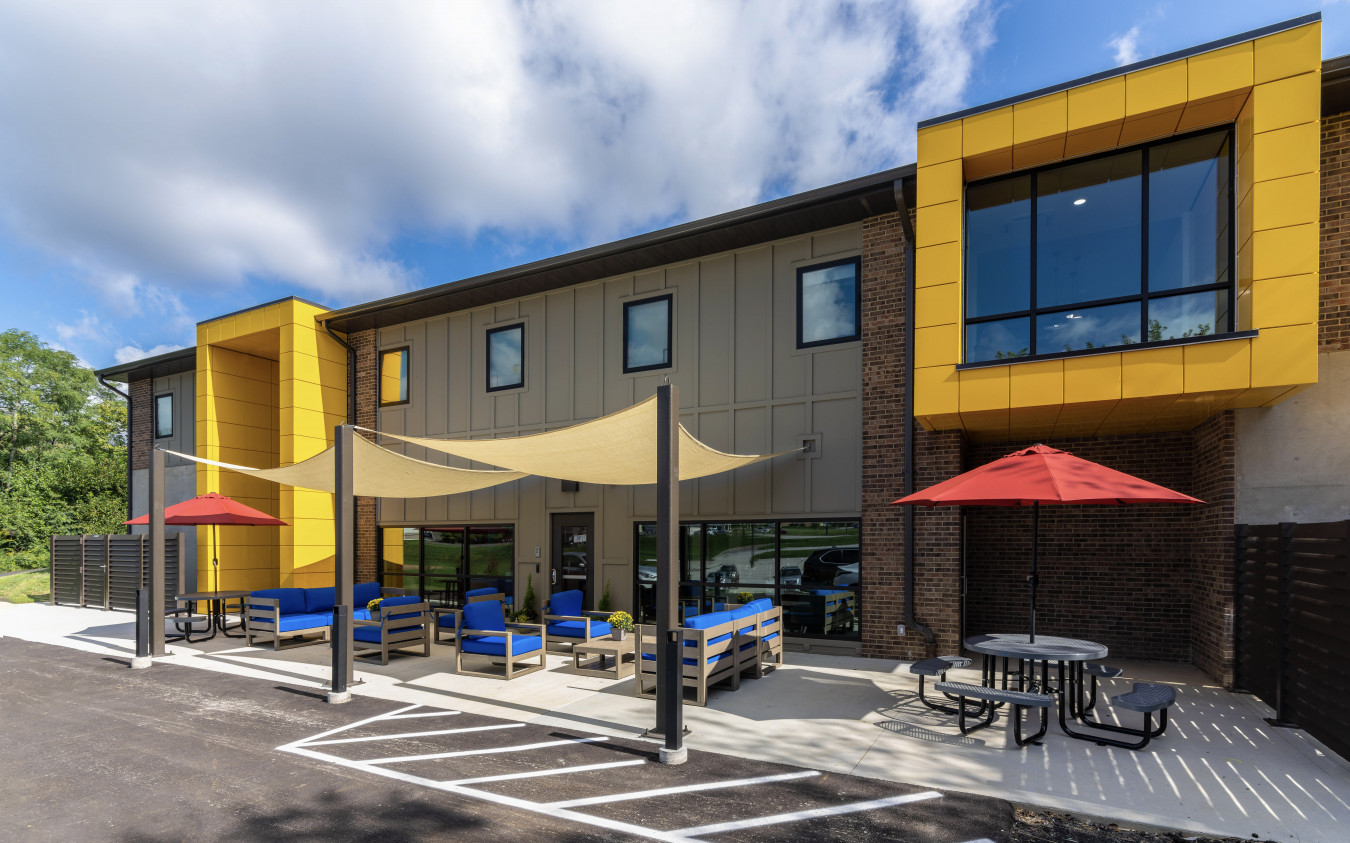 Photo Credit: Phil Armstrong
For more information, please visit www.brightoncenter.com/opportunityhouse.
About Brighton Center
The mission of Brighton Center, Inc. is to create opportunities for individuals and families to reach self-sufficiency through family support services, education, employment, and leadership. We will achieve this mission by creating an environment that rewards excellence and innovation, encourages mutual respect, and maximizes resources.

During our last fiscal year, Brighton Center impacted the lives of thousands of individuals from infants to older adults through a comprehensive array of 47 programs and services across all of Northern Kentucky and beyond.
About Brighton Properties
Brighton Properties was formed in 1997 as a wholly-owned subsidiary of Brighton Center, Inc. Brighton Properties is dedicated to providing and maintaining quality services that strengthen self-sufficiency for families. Brighton Properties accomplishes this through affordable housing, property management, facilities management, and community development.
The mission of Brighton Properties is to assist individuals and families in obtaining self-sufficiency by developing housing opportunities that bring stability to families, individuals, and communities.
About Northern Kentucky University
Founded in 1968, NKU is an entrepreneurial state university of over 16,000 students served by more than 2,000 faculty and staff on a thriving suburban campus nestled between Highland Heights, Kentucky and bustling downtown Cincinnati. We are a regionally engaged university committed to empowering our students to have fulfilling careers and meaningful lives. While we are one of the fastest-growing universities in Kentucky, our professors still know our students' names. For more information, visit nku.edu.
About City of Highland Heights
Nestled in the hills of Northern Kentucky, just seven miles south of Cincinnati, our quiet suburb got its start as a farm community in the 1920s. To this day, we've maintained our small-town intimacy and security while providing convenient access to a vibrant metropolis. We're also home to one of Kentucky's fastest-growing post-secondary institutions, Northern Kentucky University (NKU).