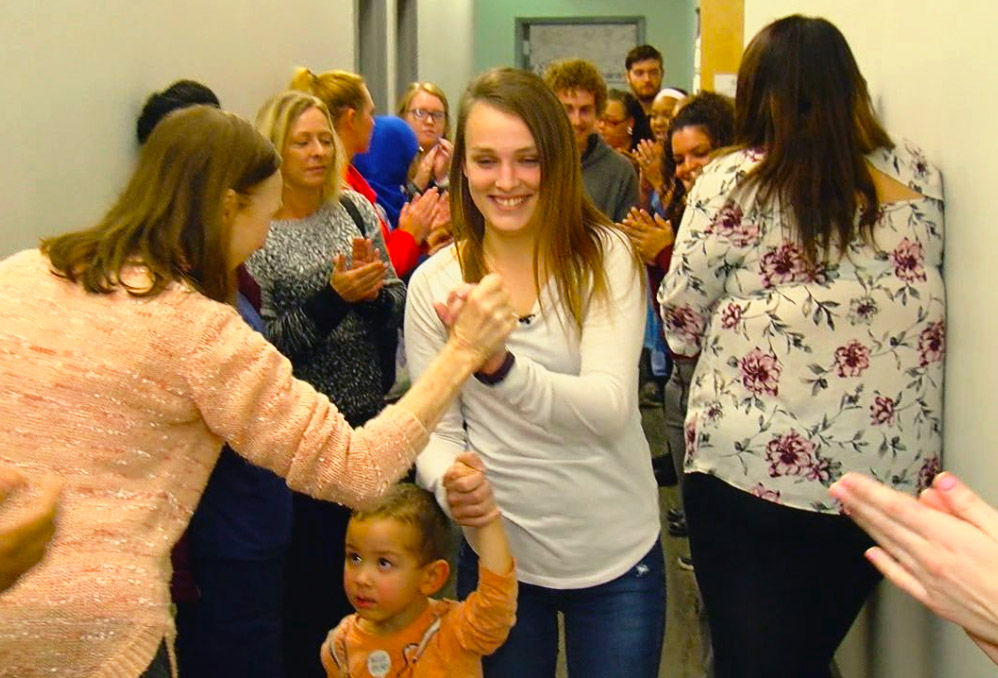 NEWPORT, Ky. (WKRC) - Having a job that pays a livable wage is one of the keys to success for a family. One young mother is on that path thanks to some help from the Brighton Center.
Holding the hand of her son, Bryanna Bartlett parades down the hallway at the Brighton Center. The 20-year-old mother of two just got a certificate through the Center for Employment Training.
"I'm a medical assistant and I work at St. Elizabeth Urology...It feels awesome. I never seen myself being here, and now I'm here," Bartlett said.
Bartlett completed nine months of training at no cost.
Deana Sowders from the Brighton Center said, "Anyone who comes through pays nothing. We combine federal Pell grants, United Way dollars, private donations and other grants and financial opportunities based on that person's need."
She adds that the trainees also tap into other services, like a finance coach and childcare. In Bartlett's case she got help from one of the 40 other programs, the Scholar House. That gave her and her children a place to live while she was learning.
"I completed their program as well, so I'll be moving into my own house and I'm looking to buy a car and everything else," Bartlett said.
The average wage in 2019 for medical assisting trainees who get a job is more than $23,000 a year, plus benefits. The Brighton Center also offers two more job training programs. They both involve computers: health care technology and business technology.
Each graduate signs the board and has a "clap-out" parade. It ends with the grad giving some words of advice for classmates. Bartlett said, "Don't give up. It's hard, and I wanted to give up so many times, but I'm glad I kept going."
The Brighton Center impacted the lives of about 44,000 people in 2018. They help people in Northern Kentucky and Ohio. Click here to learn more.