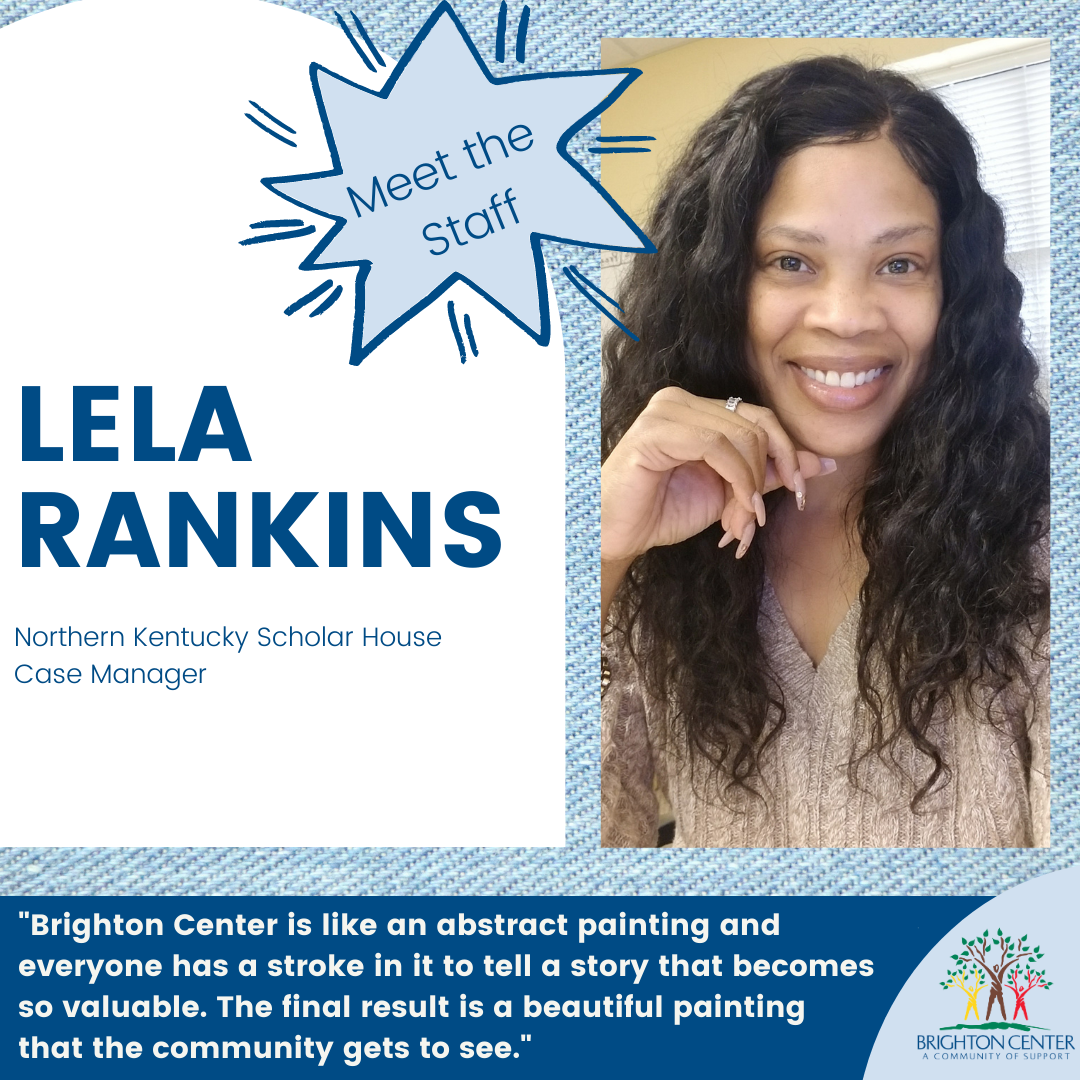 What is your Title and Role?
I am a Case Manager at Northern Kentucky Scholar House.
Can you give us a brief description of what you do within your program?
I work with families, specifically single-parent families who are getting their post-secondary education degree. I meet with my customers on a monthly basis in regards to their progress with school, I provide crisis management, and I help them with budgeting. I take part in many other tasks behind the scenes to ultimately support my customers through their journey toward self-sufficiency.
What inspires you most about what you do?
I see Brighton Center as an abstract painting and everyone has a stroke in it to tell a story that becomes valuable. The final result is a beautiful painting that everyone gets to see. I am proud to be part of such a great organization.
What do you enjoy doing in your spare time?
I am currently in the process of getting my PhD. in Educational Leadership Studies at Xavior University. I also love spending time with my three grandkids and love doing anything fashion related.
What are you passionate about?
I am most passionate about change and transformation. I believe that the butterfly is the most powerful creature in the universe.
What would your personal motto be?
Never have higher expectations of anyone else than that of yourself.