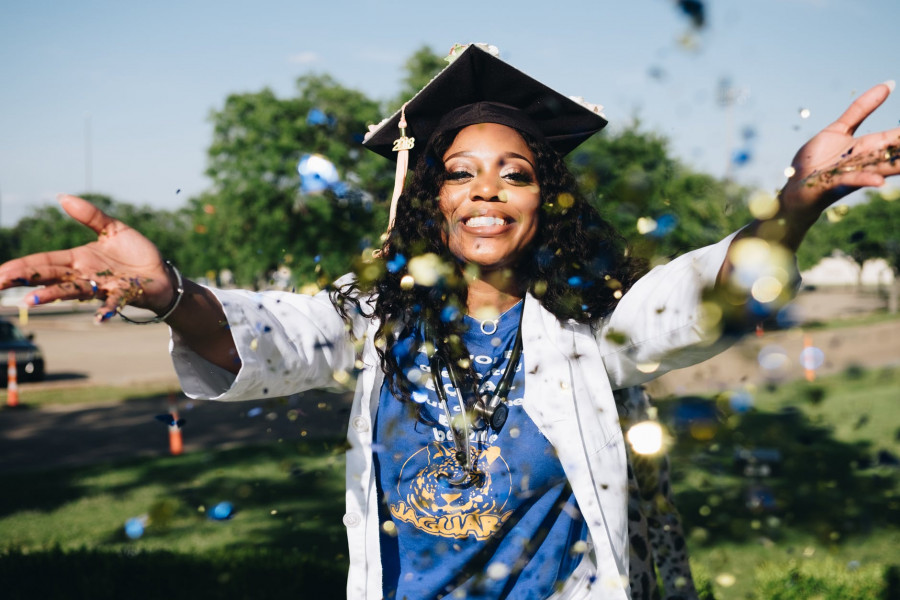 By: Tom Haggard

For many young people in our community, the summer months are a time of relaxing at the pool, fun family vacations and staying up late and making memories with friends. However, for those young people who just graduated from high school this past spring – the summer months can be filled with deadlines, paperwork, and anxiety.

After spending years working on college prep courses, applications, essays, entrance exams and so much more; between 10 – 40% of accepted students never make it to campus in the fall according to the Strategic Data Project out of Harvard University, becoming victims of what researchers have called the summer melt. Unfortunately, these rates can be even higher for students from low and moderate-income families. The time between high school graduation and walking onto a college campus in the fall can seem like forever with all kinds of potential roadblocks and distractions along the way.


That's where Brighton Center's Center for Employment Training is here to help.
While we know that a traditional four-year university is not for everyone, we also know that by as early as next year (2020) – 65 percent of all jobs in our economy will require some form of postsecondary education or training. The Center for Employment Training is designed to serve anyone who wants real training with life-changing results.



We offer training programs in some of the most in-demand careers in our community - Medical Assisting, Health Technology Administration as well as Business & Computer Technologies. Consequently, CET does not have entry requirements unlike most colleges, universities, or other training institutions. You are treated as an individual with unique aspirations, needs, and abilities. Training is short-term and intensive—our goal is to get you into a career as quickly as you are qualified. You have a dedicated team wrapped around to provide support – a Skill Instructor to help you learn the basics of the career you want, a Success Coach to help you navigate whatever life throws your way during training and a Career Coach to help you attain your new dream job.

In addition, we partner with the Newport Adult Learning Center to offer GED and adult education services on-site as well as a Financial Wellness Coach to help you improve your credit and build your net worth. Our program is also open-entry, so a young person (or anyone!) can graduate from high school on Friday night and start training for their career on Monday morning – eliminating the summer melt. Last, but not least, the Center for Employment Training is a debt-free education so you won't be saddled with the thousands of student loan debt as you embark on your first career.





We'd love to tell you more about how we can help you achieve your goals, so please stop by an Information Session – no appointment necessary. We are here every Tuesday at 10 a.m. and every Thursday at 2 p.m. to give a tour and answer your questions. Our campus is conveniently located at 601 Washington Avenue; Suite 140 in Newport, KY.