Senior Services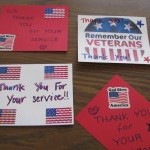 October 11, 2018
The homeless veterans Stand Down event was held at the DAV National Headquarters on Friday, October 5, 2018. This annual event helps to connect veterans and their families with medical services, benefit information, referrals to social service agencies, legal assistance, housing and financial assistance, and other community resources.
Continue reading »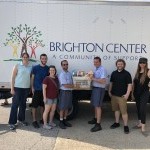 May 15, 2018
The recent Postal Carriers Food Drive resulted in Brighton Center's Food Pantry receiving 4,988 pounds of food.
Continue reading »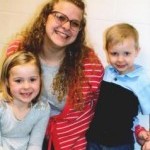 December 27, 2017
You would never know the obstacles Sophia Depenbrock has had to overcome if you met her today.
Continue reading »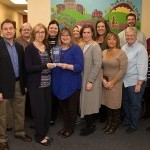 December 11, 2017
Brighton Center was recognized by Kentucky Employers' Mutual Insurance (KEMI) as a Destiny Award winner for their commitment and success in maintaining a safe workplace.
Continue reading »
October 19, 2016
16 of Brighton Center's Retired and Senior Volunteer Propgram (RSVP) volunteers spent several hours last week packing hygiene items and clothing bags for distribution at the Disabled American Veterans' national headquarters in Cold Spring for the Oct. 14 Stand Down event. Three of our RSVP volunteers also cut hair for several hours during the Stand Down.
Continue reading »