Emergency Services
March 19, 2020
We are living in a historic and uncertain time, but what is certain, is our dedication to the NKY community and providing hope during this time of uncertainty. Our community is in need now more than ever and we face challenges beyond anything we could have foreseen.
As a comprehensive social service agency with 41 programs serving individuals from infants to older adults across all income levels, Brighton Center is committed and prepared to continue to provide critical services to those in need during the COVID-19 pandemic.
Continue reading »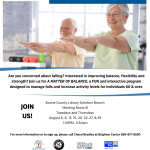 July 11, 2019
Do you have concerns about falling? Are you interested in improving your balance, flexibility, and strength?! Join us for A Matter of Balance.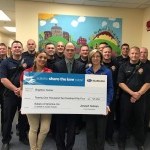 June 21, 2019
Joseph Subaru of Florence shared the love this week in the form of a $21,254 check from the "Share The Love" Campaign to us and the Newport Professional Firefighters Local 45 IAFF. Thank you Joseph Subaru of Florence!