Emergency Services
March 19, 2020
We are living in a historic and uncertain time, but what is certain, is our dedication to the NKY community and providing hope during this time of uncertainty. Our community is in need now more than ever and we face challenges beyond anything we could have foreseen.
As a comprehensive social service agency with 41 programs serving individuals from infants to older adults across all income levels, Brighton Center is committed and prepared to continue to provide critical services to those in need during the COVID-19 pandemic.
Continue reading »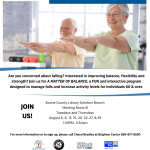 July 11, 2019
Do you have concerns about falling? Are you interested in improving your balance, flexibility, and strength?! Join us for A Matter of Balance.
June 21, 2019
Our Havana Nights Gala was a huge success! Presented by BB&T and St. Elizabeth Healthcare, over 300 supporters attended our annual gala on Saturday, June 1 at the gorgeous Drees Pavilion.
Guests enjoyed a gourmet meal catered by Jeff Thomas Catering, live music and salsa lessons by Orquesta Kandela Salsa and Latin Band, silent & live auction, and a brief program emceed by Jay Kruz.
The event raised $80,000 toward our mission of creating opportunities for individuals and families to reach self-sufficiency. Guests also raised an additional $13,950 during our mission moment which benefited our Family Center and included a generous $5,000 gift from Chuck and Shari Thompson.
Thank you so much to everyone who made this event a huge success including our Diamond Sponsors: Fifth Third Bank and TOYOTA along with our Gold Sponsors: ADP, American Mortgage , C-Forward, Daniel & Bradie Courtade, Duke Energy, Eagle Realty Group, FREY Municipal Software, HORAN, Messer Construction Co., @The Model Group, Turner Construction Company
Photos by David Bailey and flowers by Ft. Thomas Florist and Greenhouses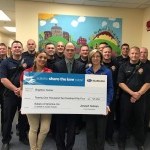 June 21, 2019
Joseph Subaru of Florence shared the love this week in the form of a $21,254 check from the "Share The Love" Campaign to us and the Newport Professional Firefighters Local 45 IAFF. Thank you Joseph Subaru of Florence!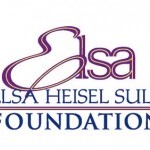 December 03, 2018
Kentucky Employers' Mutual Insurance (KEMI) recognized Brighton Center for its commitment to workplace safety by presenting the organization with the 2018 KEMI Destiny Award.
The Destiny Awards are presented annually by KEMI to policyholders that best exemplify KEMI's motto, "Control your own destiny." The awards symbolize what can be accomplished when organizations work together to improve workplace safety. Policyholders who earn the KEMI Destiny Award effectively demonstrate to KEMI their ability to manage a formal safety program, provide on-site training and regular safety meetings for employees, and display an ongoing commitment to safety from all levels throughout their organizations.
"We are proud to honor these twenty organizations and highlight their commitment to workplace safety," said Jon Stewart, President & CEO of KEMI. "Earning the KEMI Destiny Award requires a clear focus, teamwork, and a management philosophy that truly values the wellbeing of employees."
This is the second consecutive year Brighton Center has received this honor.
"Brighton Center's culture is surrounded by safety," said June Miller, Chief Financial Officer for Brighton Center. "We are committed to ensuring that our operations ensure the health and safety of our employees, visitors, and customers. We train our employees that it is everyone's responsibility to maintain an environment that promotes health and safety and we've seen tremendous decreases in claim numbers in recent years because of our proactive efforts."
To learn more about the KEMI Destiny Award or to access free workplace safety resources, visit www.worksafeky.com.