Agency News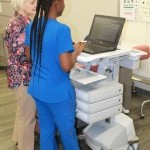 March 13, 2019
Brighton Center will use new grant to help displaced workers prepare for skilled positions in healthcare, technology
(March 13, 2019) The Citi Foundation and the Local Initiatives Support Corporation (LISC) today announced new funding through the Bridges to Career Opportunities initiative (Bridges) to help connect unemployed and underemployed people in the greater Cincinnati area to quality jobs in growth industries.
Continue reading »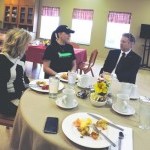 March 08, 2019
On Friday, March 8, Kentucky U.S. Senator Rand Paul and his wife Kelley made a stop to visit Brighton Recovery Center for Women.
Continue reading »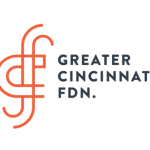 December 21, 2018
Brighton Center's Youth Leadership Development (YLD) program recently received a grant award of $25,000 from the Greater Cincinnati Foundation to increase capacity for providing Case Management services. The funds will provide an integrated service delivery model, work holistically with families, and connect them to services needed to be successful.
Continue reading »
December 20, 2018
We, along with all United Way-funded programs, will receive a 20% cut in our allocation starting January 1, 2019. For Brighton Center, that means we must deal with a $263,000 shortfall to start the New Year. We did get an indication in mid-November that allocations would more than likely be reduced by 15-20%, but now the news is official. We will still be allocated $1,052,000 for our programs in 2019. All allocations are posted on United Way's website. We are grateful for United Ways continued support of our programs and will continue to do amazing work with their investment.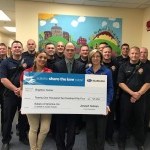 December 10, 2018
Once again, Subaru has chosen Brighton Center as their local charity to support during the "Share the Love" campaign.
Continue reading »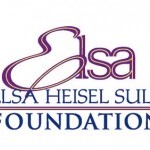 December 04, 2018
When planning your IRA withdrawal strategy, you may want to consider making charitable donations through a Qualified Charitable Distributions (QCD). This is a direct transfer of funds from your IRA custodian, payable to a qualified charity. QCDs can be counted towards satisfying your required minimal distributions (RMDs) for the year, if certain rules are met.
In addition to the benefits of giving to a charity, QCDs excludes the amount donated from your taxable income, which is unlike regular withdrawals from an IRA. Keeping your taxable income lower may reduce the impact to certain tax credits and deductions, including Social Security and Medicare.
Also, QCDs do not require that you itemize, which due to the recent tax law changes, means you may decide to take advantage of the higher standard deduction, but still use a QCD for charitable giving.
Can I make a QCD? Check with your tax advisor first, but here are some of the rules:
You must be 70 ½ or older to be eligible
QCDs are limited to the amount that would otherwise be taxed as ordinary income (you're not able to take more than your required minimum distribution)
That maximum annual amount that can qualify is $100,000
The funds must be a "direct transfer" from your IRA to the charity.
What kind of charities qualify?
The charity must be a 501(c) (3) organization….. like Brighton Center!
For more information, please contact your tax advisor or Becky Timberlake at btimberlake@brightoncenter.com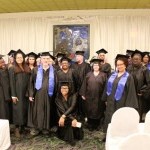 December 03, 2018
On Thursday, November 15, 2018, Brighton Center's Center for Employment Training (CET) celebrated the 27 member fall 2018 graduating class. This graduation marks a milestone in welcoming the first graduates from the Health Technologies Administration (HTA) skill division.
Continue reading »
December 03, 2018
Kentucky Employers' Mutual Insurance (KEMI) recognized Brighton Center for its commitment to workplace safety by presenting the organization with the 2018 KEMI Destiny Award.
The Destiny Awards are presented annually by KEMI to policyholders that best exemplify KEMI's motto, "Control your own destiny." The awards symbolize what can be accomplished when organizations work together to improve workplace safety. Policyholders who earn the KEMI Destiny Award effectively demonstrate to KEMI their ability to manage a formal safety program, provide on-site training and regular safety meetings for employees, and display an ongoing commitment to safety from all levels throughout their organizations.
"We are proud to honor these twenty organizations and highlight their commitment to workplace safety," said Jon Stewart, President & CEO of KEMI. "Earning the KEMI Destiny Award requires a clear focus, teamwork, and a management philosophy that truly values the wellbeing of employees."
This is the second consecutive year Brighton Center has received this honor.
"Brighton Center's culture is surrounded by safety," said June Miller, Chief Financial Officer for Brighton Center. "We are committed to ensuring that our operations ensure the health and safety of our employees, visitors, and customers. We train our employees that it is everyone's responsibility to maintain an environment that promotes health and safety and we've seen tremendous decreases in claim numbers in recent years because of our proactive efforts."
To learn more about the KEMI Destiny Award or to access free workplace safety resources, visit www.worksafeky.com.