Agency News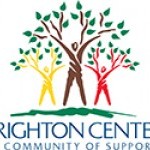 September 14, 2017
FOR IMMEDIATE RELEASE
Early Scholars Child Development Center gets coveted 5-Star rating
Brighton Center's Early Scholars Child Development Center has obtained a 5-Star rating awarded from Kentucky All Stars. Early Scholars is the on-site child development center at Northern Kentucky Scholar House in Newport.
Kentucky All Stars is a quality rating and improvement system serving all early child care and education programs that receive public funding in the state. Early Scholars received the highest rating obtainable through exceptional standards met by early childhood care and education programs.
Continue reading »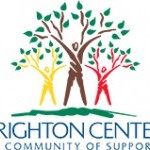 June 08, 2017
On Friday June 2, our Brighton Recovery Center for women celebrated 23 women who successfully completed the recovery center program over the past six months at a New Beginnings Ceremony. Since opening in 2008, 479 women have successfully completed the Recovery Center program.
Continue reading »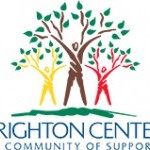 May 26, 2017
FOR IMMEDIATE RELEASE
Brighton Recovery Center for Women Looks to Expand
May 16, 2017 [Newport, Kentucky] - Brighton Center, Inc. has entered into a purchase agreement with the Diocese of Covington to purchase 50 acres surrounding the property at 5161 Skyline Drive in Campbell County, KY. This agreement will allow Brighton Center to begin the planning stages for an expansion of the Brighton Recovery Center for Women. This successful program in Florence, KY provides long-term housing and supportive recovery services for women in recovery from drug or alcohol use.
Continue reading »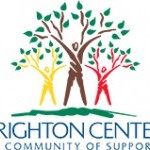 March 01, 2017
Brighton Center has been selected as one of only three pilot sites in the country, and the only in Kentucky, for a new initiative called Teens Linked to Care (TLC).
Continue reading »
February 06, 2017
Feb 2nd, 2017 · NKyTribune staff
Boone County Schools has been awarded $6.8 million from the Work Ready Schools Advisory Committee from funds focused on elevating the Commonwealth's workforce training capacity.
Brighton Center was also awarded $227,213.
Continue reading »
February 06, 2017
Washington, DC—A new report by the Institute for Women's Policy Research (IWPR) profiles eight programs around the country that are using innovative approaches to address key unmet needs among job training participants across population groups—from single mothers in Wyoming to refugees in Boston—that could provide useful models for providing services cost effectively.
Continue reading »
October 19, 2016
16 of Brighton Center's Retired and Senior Volunteer Propgram (RSVP) volunteers spent several hours last week packing hygiene items and clothing bags for distribution at the Disabled American Veterans' national headquarters in Cold Spring for the Oct. 14 Stand Down event. Three of our RSVP volunteers also cut hair for several hours during the Stand Down.
Continue reading »