Agency News
November 01, 2018
Brighton Center was selected by 2GenACT coordinated by The Aspen Institute Community Strategies Group in collaboration with W.K. Kellogg Foundation, Annie E. Casey Foundation, and Aspen Ascend to host the first blended site visit of this kind nationally. On October 24-26, teams from around the nation came together to learn how they can implement 2Gen strategies at their organizations.
"It's about starting by building on the strengths of families, rather than their weaknesses," says Melissa Hall Sommer, senior director for Family Economic Success at Northern Kentucky's Brighton Center, Inc. "When you look at it from that perspective, it changes how you proceed. It makes you ask, 'How do you then sustain those elements (that are working)?'"
October 28, 2018
Retired & Senior Volunteer Program (RSVP) was awarded a grant over the next 3 years for "Matter of Balance". Matter of Balance is an evidence-based exercise program for older adults that consisted of 8 sessions held from 10–12 noon on Mondays and Wednesdays to train the residents how the class is structured.
Eventually, this class will be rolled out to all Brighton Center senior buildings and then to the community.
"When I first started the program, I would sit on the side of my bed saying 'Get up Diane! Do it' and I come down and after a few sessions, I would feel so invigorated. I was ready to take on my day!" Diane, Two Rivers Resident.
October 26, 2018
Brighton Center will showcase its innovative approach to advancing a two-generation strategy to create opportunities for whole families to reach self-sufficiency at a national peer-learning site visit from Wednesday October 24 through Friday October 26.
Continue reading »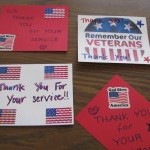 October 11, 2018
The homeless veterans Stand Down event was held at the DAV National Headquarters on Friday, October 5, 2018. This annual event helps to connect veterans and their families with medical services, benefit information, referrals to social service agencies, legal assistance, housing and financial assistance, and other community resources.
Continue reading »
September 19, 2018
Stephanie Stiene, Director of Financial Wellness and Volunteer Engagement at Brighton Center, was selected to sit on The Federal Reserve Bank of Cleveland's first-ever Community Advisory Council (CAC) for the next two years.
Continue reading »
September 19, 2018
Kentucky Career Center-Northern KY officially opened their Grant County location on July 23rd! In celebration, The Northern Kentucky Workforce Investment Board, along with Brighton Center, hosted a ribbon-cutting and open house at the new site in Williamstown on Wednesday, September 12, 2018.
Continue reading »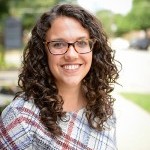 August 21, 2018
Congratulations to our very own Ellen Bates for being selected as a Talent Pipeline Management Champion!
Ellen has been with Brighton Center for 5 years and is the Talent Development Coordinator. Prior to coming to Brighton Center she completed two years of AmeriCorps, where she served as a client advocate, supporting individuals and families with emergency services, rent and utilities assistance. Ellen holds a Bachelors in Social Work from Xavier University.
To read more about the Talent Pipeline Management Champions, CLICK HERE.