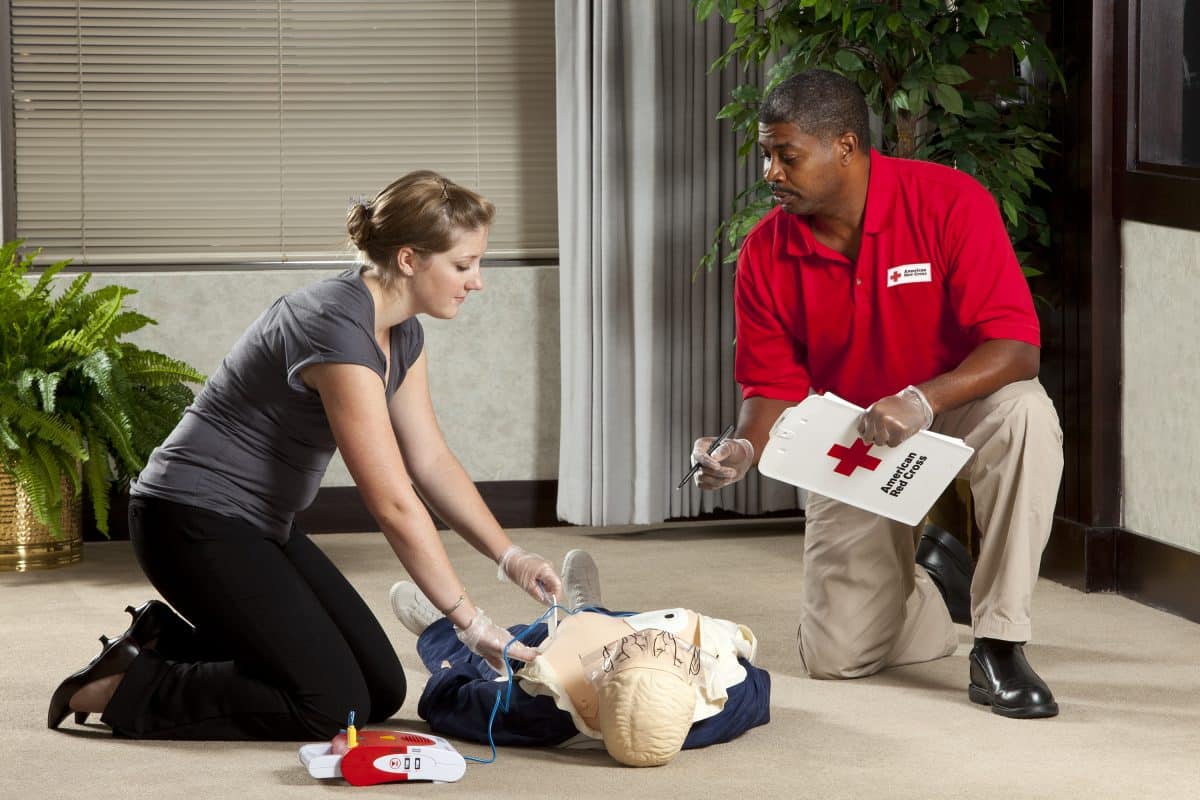 WLWT partners with Red Cross to raise money for CPR training
Donations to provide free CPR/AED certifications in underserved areas of the Tri-State
As the Cincinnati Bengals host the Buffalo Bills for the first time since Damar Hamlin's cardiac episode last season, WLWT is raising money to build a healthier, safer, and more resilient community, by expanding the reach of Red Cross Training Services programs, including CPR certifications.
"Last year our city came together in support of Damar Hamlin after he suffered a cardiac incident on the field of Paycor Stadium," said Branden J. Frantz, WLWT President & General Manager. "Leading up to the game this Sunday night between the Bills and Bengals, airing exclusively on WLWT, we are proud to partner with the Greater Cincinnati Tri-state Chapter of the American Red Cross in an effort to raise funds that will directly support CPR/AED certification for as many people as possible in the Tri-State," Frantz concluded.
The money raised by WLWT will fund free CPR certification classes taught by trained Red Cross instructors and hosted by Red Cross community partners including:
The Health Gap
Santa Maria Community Services
Northern Kentucky Community Action Commission
Brighton Center
The number of classes offered, will be dependent upon the money raised.
"We are grateful to WLWT for conceptualizing this fundraising project as the importance of CPR training will once again be in the spotlight with the return of Damar Hamlin and the Buffalo Bills to Cincinnati," said Stephanie Byrd, Regional Chief Executive Officer for the Central & Southern Ohio Region of the American Red Cross. "Being able to offer free CPR classes in communities where residents may be unable to afford them fits perfectly with the Red Cross Resilient Community Initiative," Byrd said. The Resilient Community Initiative aims to amplify the work of the Red Cross in the Cincinnati area, to prevent and prepare for disasters, by working with like-minded organizations whose missions align with the Red Cross.
To make a donation, to WLWT's "Operation Save a Life" simply go to https://www.redcross.org/donate/cm/wlwt-pub.html/
# # #
About the American Red Cross:
The American Red Cross shelters, feeds and provides comfort to victims of disasters; supplies about 40% of the nation's blood; teaches skills that save lives; distributes international humanitarian aid; and supports veterans, military members and their families. The Red Cross is a nonprofit organization that depends on volunteers and the generosity of the American public to deliver its mission. For more information, please visit www.redcross.org/cincinnati and follow us on social media at @ARCcsor for Facebook and Twitter; @buckeyeredcross on Instagram; and ARC Central & Southern Ohio Region on LinkedIn.
To learn more or Contact the Red Cross:
Greater Cincinnati Tri-State Chapter
2111 Dana Ave.
Cincinnati, OH 45207
www.redcross.org/Cincinnati
Media Contact: Marita Salkowski
Telephone: 513-477-1694
Marita.salkowski@redcross.org