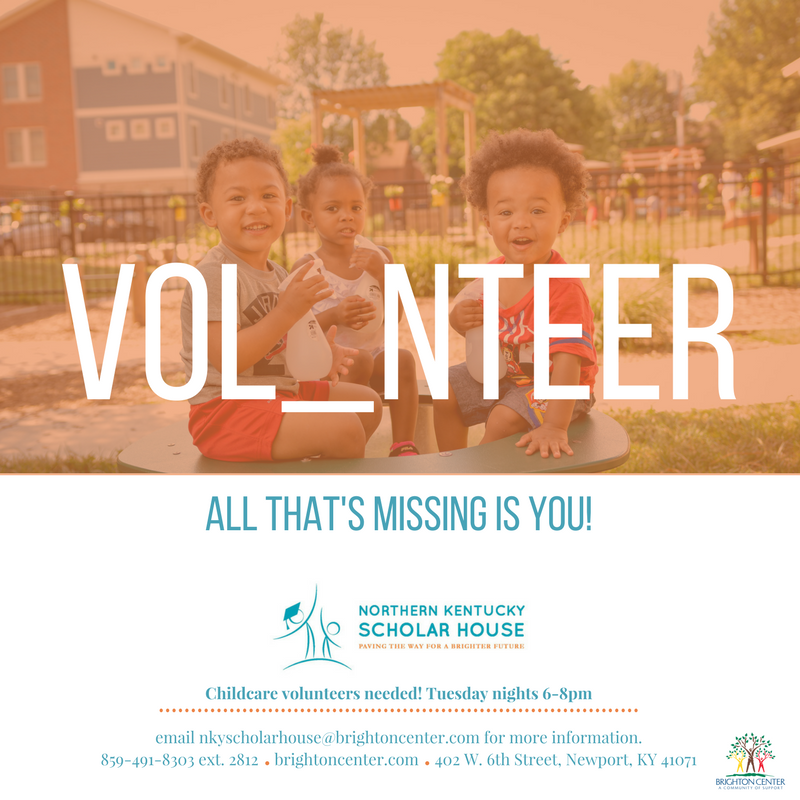 Northern Kentucky Scholar House is looking for volunteer babysitters for evening workshops starting at the end of August. If you or someone you know is interested, click here.
It is recommended to use the Google Chrome Browser for sign-up sheets. If the website is not working, try copy and pasting the following link into the internet browser. http://www.signupgenius.com/go/30e0e49afaa2aa6fb6-evening
We do ask that participants be at least 16 years or older, or accompanied by an adult.