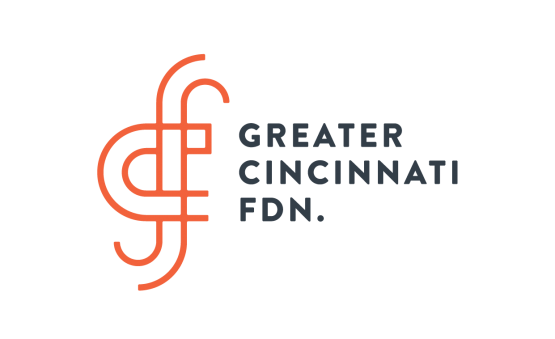 Brighton Center's Youth Leadership Development (YLD) program recently received a grant award of $25,000 from the Greater Cincinnati Foundation to increase capacity for providing Case Management services. The funds will provide an integrated service delivery model, work holistically with families, and connect them to services needed to be successful.
Youth Leadership Development (YLD) is an after-school program for middle school students, provided by Brighton Center since 1994. Since 2003, YLD has utilized the Wyman's Teen Outreach Program® (TOP®) curriculum, designed to develop social and emotional well-being and mental health of preteens/ teens. TOP® was named an evidence-based Mental Health Promotion program by the Substance Abuse and Mental Health Services Administration (SAMSHA).
Through a combination of curriculum-guided group discussions, hands-on activities, and service learning, YLD promotes the positive development of adolescents- increasing healthy behaviors and reducing risky behaviors. YLD provides youth with the social/emotional skills critical to prepare for successful adulthood along with skills to prepare them for job readiness, including team building, small group dynamics, goal setting, communication, effective listening, vocabulary development, service learning, problem solving, conflict resolution, healthy lifestyle choices, etiquette, diversity, and money management.
The funds provided by GCF will allow YLD to further build a whole family case management component to work with those youth and families that will benefit most. Case management services will include home visits, referrals to other Brighton Center programs, such as Financial /Employment, based on the needs of each family. Service plans will be developed and case management support provided to meet their goals.
Middle school youth face many obstacles that can potentially derail their journey to a healthy, rewarding and productive life. Afterschool programs cut the dropout rate in schools by 20% (After School Alliance, 2015). YLDuses the DESSA to measure the social and emotional skills of the youth and data shows that 49% score in the NEEDS category of the DESSA, and would benefit from family case management. Staff have piloted a whole family case management component the past two years. Youth whose family participated in case management showed an increase in at least two social competencies on their post-DESSA. The need for family case management of many of our YLD youth is clear. Working with the whole family shows positive results for the youth and family.
Brighton Center provides the only after school, evidence-based, program that specifically addresses the social-emotional needs of the youth in Northern Kentucky. We operate in Boone, Campbell County, Covington, Dayton, Erlanger/Elsmere, Newport, and Summitview middle schools.