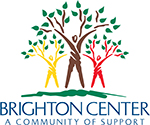 FOR IMMEDIATE RELEASE
Elsa Heisel Sule Foundation Awards Brighton Center Youth Leadership Development Program $25,000 Grant
Newport, KY – September 12, 2017 Brighton Center is excited to announce a $25,000 grant award from the Elsa Heisel Sule Foundation. The grant award will allow for Brighton Center to operate our Youth Leadership Development program with Case Manager activities for the families at the Holmes Junior High School in Covington, KY.
Youth Leadership Development (YLD) is an after school program for youth ages 11-15 to build leadership skills and conduct community service projects. Youth who are not already involved in positive after school activities and therefore most at-risk are recruited to join YLD through their schools. YLD is currently in Campbell County Middle School, Dayton Schools, Holmes Middle School in Covington, Tichenor Middle School in Erlanger, and Newport Middle School. Groups are held twice a week from 3:00 pm - 5:00 pm in middle school grades. Youth who enter high school may join Teen Coalition which is active in Newport and Campbell County high school.
YLD 3 year impact is the following (FY13-FY16):
345 youth served in YLD
84% of youth demonstrate social competencies
88% of youth had a supportive and caring relationship with at least 1 adult
97% of youth achieved grade promotion
Covington Partners, who oversees the after school program for Covington Independent Schools, is a great partner and very proactive in helping each student be successful.
About Brighton Center
The mission of Brighton Center, Inc. is to create opportunities for individuals and families to reach self-sufficiency through family support services, education, employment, and leadership. We will achieve this mission by creating an environment that rewards excellence and innovation, encourages mutual respect and maximizes resources.
During our last fiscal year, Brighton Center impacted the lives of over 44,049 individuals from infants to senior citizens through 39 programs across all eight counties of Northern Kentucky and beyond.