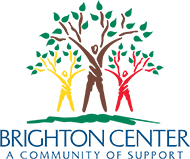 FOR IMMEDIATE RELEASE
Brighton Recovery Center for Women Looks to Expand
May 16, 2017 [Newport, Kentucky] - Brighton Center, Inc. has entered into a purchase agreement with the Diocese of Covington to purchase 50 acres surrounding the property at 5161 Skyline Drive in Campbell County, KY. This agreement will allow Brighton Center to begin the planning stages for an expansion of the Brighton Recovery Center for Women. This successful program in Florence, KY provides long-term housing and supportive recovery services for women in recovery from drug or alcohol use.
Since opening in 2008, the Brighton Recovery Center has focused on peer-driven recovery, intensive case management, and a holistic continuum of care. The women in this program are accountable to each other and program requirements, including remaining drug-free.
The Brighton Recovery Center has maintained some of the most impactful statewide outcomes among the graduates of the program including a significant reduction in the use of illicit substances, a significant decrease in criminal justice involvement, increase in employment, and attainment of stable housing.
"With the need for recovery services still being great in the Northern Kentucky area, we believe this expansion will help relieve existing waiting lists and save lives. We are hopeful that this potential expansion will allow more individuals to receive the necessary treatment for the disease of addiction and become successful members of this community," said Tammy Weidinger, Brighton Center President and CEO.
Women at the Brighton Recovery Center are connected to an array of additional Brighton Center programs and services to build and maintain life skills. Workforce Development services offered include assistance with personal branding, resume writing, job searching, and interviewing skills. Financial Services provides the women with financial education such as money management skills, budgeting, credit building, and credit repair along with providing one-on-one financial sessions. The women are also connected with classes on topics such as maintaining healthy relationships, parenting skills, relapse prevention, nutrition, and coping mechanisms to maintain recovery.
Additional Resources
How You Can Help
Share your support for this project by calling/emailing city and county officials
Campbell County Commissioners
Charlie Coleman – 859-292-3822 - Ccoleman@Campbellcountyky.org
Brian Painter – 859-292-3822 - BPainter@Campbellcountyky.org
Tom Lampe – 859-383-3822 - TLampe@Campbellcountyky.org
Campbell Judge Executive Steve Pendery – 859-292-3822 - SPendery@Campbellcountyky.org
Cold Spring Mayor Angelo Penque – 859-441-9604 - angelo.p@coldspringky.gov
Crestview Mayor Shane Owens – 859-360-8110 - shane24fn@aol.com
The elected officials need to know that there are people who are supportive of establishing this Recovery program at this site. This would help in balancing all the negative comments they are hearing.
Stories of Lives Changed at Brighton Recovery Center for Women