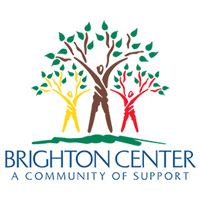 (Newport, KY -- March 3, 2023) Brighton Center, Inc. and Brighton Properties, Inc. welcomed Governor Andy Beshear and local nonprofits to Brighton Center's Family Center as he presented more than $1 million to Campbell County nonprofits. "We are honored to welcome Governor Beshear and excited to recognize the incredible investment in each of the nonprofit awardees that make such a meaningful difference in the community and make Northern Kentucky such a special place," said President and CEO Wonda Winkler.
Gov. Beshear Announces Over $1 Million in Awards for Campbell County
Crystal Staley or Scottie Ellis
502-564-2611
https://governor.ky.gov
Office of the Governor
700 Capitol Avenue
Frankfort KY40601
NEWPORT, Ky. (March 2, 2023) – Today, Gov. Andy Beshear presented more than $1 million to 14 local nonprofits in Campbell County as part of his commitment to invest in communities across the commonwealth.
"The nonprofits we're celebrating today are changing lives in Campbell County and beyond," said Gov. Beshear. "As a dad, there is nothing more important to me than investing in Kentucky families and making sure they have all the opportunities they could hope for right here."
The awards come from the Nonprofit Assistance Fund, which is helping organizations across Kentucky recover from the effects of the pandemic. The funding comes from the federal American Rescue Plan Act, and Gov. Beshear supported the allocation by the 2022 General Assembly. This fund will provide one-time direct relief payments to support the mission and long-term sustainability of each eligible nonprofit. Gov. Beshear presented:
The Brighton Center with $100,000;
Brighton Properties with $100,000;
Holly Hill Child & Family Solutions with $100,000;
Inspiring Service, doing business as Cincinnati Cares, with $100,000;
R-3 Restorations, doing business as Reset Ministries, with $100,000;
The WAVE Foundation at Newport Aquarium with $100,000;
The Wood Hudson Cancer Research Laboratory with $100,000;
The World Affairs Council of Cincinnati & Northern Kentucky with $100,000;
Highland United Methodist Church with $80,078.77;
Alexandria United Methodist Church with $71,268.24;
The Kentucky Symphony Orchestra with $49,604;
Pones with $45,557.57;
National Alliance on Mental Illness Northern Kentucky with $26,550; and
The Carpenter Art Enamel Foundation with $7,423.
Legislator Quotes
"We are so very fortunate in Campbell County to have a robust, diverse and effective group of nonprofits fighting for Kentucky families, children and our broader community," said Rep. Rachel Roberts of Newport. "I'm eternally grateful for the hard work, tirelessness and collaboration of these organizations."
"This is great news for nonprofits that serve our community and help improve our quality of life," said Rep. Mike Clines of Alexandria. "Each offers critical services and I appreciate the work they do. I'm pleased to see the funds allocated by the legislature for nonprofit assistance reach my constituents here in Campbell County."
Nonprofit Leader Quotes
"The funds in support of Brighton Center and Brighton Properties were a true blessing to our work of ensuring those we serve are financially stable, independent and have the best quality of life possible," said President and CEO Wonda Winkler. "Specifically, we are using the funds to support our workforce development and emergency assistance efforts and to ensure that families have access to housing that is affordable at 30% of their income."
WAVE Foundation at Newport Aquarium Executive Director Tricia Watts said, "This funding was vital to continue WAVE's mission to excite, engage and educate about the wonders of aquatic life and the importance of conservation. WAVE is very grateful to the commonwealth for the support as we rebuilt after the global pandemic."
"This grant will help fund the Wood Hudson Cancer Research Laboratory Undergraduate Research Education Program as well as our cancer research projects," said Dr. Julia Carter, president of Wood Hudson Cancer Research Laboratory.
"The newly renamed Carpenter Enamel Center has been in operation in Bellevue's Industrial Park since 2003," said Joanna Maehren, manager of Thompson Enamel and granddaughter of Woodrow Carpenter. "Our board led by Bellevue's Mayor Charlie Cleves is focused on creating additional workshop programs in enameling, adding to the 1,100 piece enameled art collection, having regular museum hours and raising funds for the continuity of the center. This grant from Kentucky is being used toward that end."
"This gift means more people will have access to mental health support in our community," said NAMI of Northern Kentucky Executive Director Michelle McMullen. "It will allow us to partner with first responders to be trained in crisis intervention so more people affected by mental illness get help – not handcuffs. This investment will help us reach more youth in our community to ensure they know they are not alone. Because of this money, we will be able to continue to provide and grow our free programs."
"Though Cincinnati Cares is our name, our DNA is deeply tied to Northern Kentucky and the hundreds of volunteers we have connected to the dozens of nonprofits in the 10 counties of Northern Kentucky," said Cincinnati Cares CEO Doug Bolton. "We are grateful to the commonwealth for this support, which has ensured the continuation of our technology platform and the ability to serve individual nonprofits with their volunteer generation needs. This support has directly led to our new alliance with the Metropolitan Club in Covington, whose mission is to unite diverse leaders in our community to make a difference."
"Due to the pandemic, our funding and capacity was drastically reduced which greatly affected our ability to meet the needs of our local community and global education efforts," said Michelle Glandorf, executive director of World Affairs Council of Cincinnati and Northern Kentucky. "This support will help us to rebuild staff capacity as well as provide high-quality programming for students in Kentucky schools such as our global summer camp with Covington Independent Public Schools. In addition, this will further advance our mission to work together to make Kentucky more welcoming for everyone. Thank you for this life-changing funding for those we serve."
"Holly Hill Child & Family Solutions is committed to providing comprehensive mental and behavioral health services to children, adolescents, young adults and their families. This much-needed funding will enable us to expand our reach and provide more individuals with the care they need," said CEO James Sherry. "We are deeply grateful to Gov. Beshear for his leadership in bringing attention to the critical issues surrounding adolescent behavioral and mental health in Kentucky. Our staff's dedication and hard work have made this grant possible, and we are humbled by the support we have received. We look forward to continuing to make a positive impact in the lives of our clients and their families."
"We fought our way through the pandemic because we serve those who are just completing an addiction treatment program or who have been incarcerated," Erich Switzer, executive director of Reset Ministries. "They need a place to live and be supported, regardless of what else is happening in the world. The fund helped support our operating costs which are ever increasing, it paid for additional supplies necessary to keep our homes safe and it helped us open the doors to another home due to the increased demand for our services."
###
​​https://www.kentucky.gov/Pages/Activity-stream.aspx?n=GovernorBeshear&prId=1688
​​​​
​​