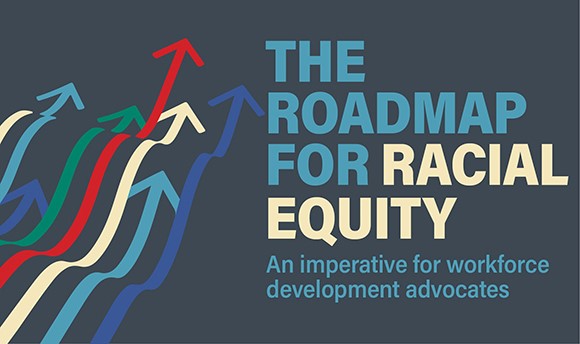 Brighton Center received the opportunity to contribute to a national document created by the National Skills Coalition on racial equity and workforce development that was recently published.
Every person and every worker deserves a fair shot at achieving economic stability and success, yet Black, Latinx, Pacific Islander, Native, and certain Asian American workers face wide racial inequities in educational attainment, employment, and income. In a new report, National Skills Coalition explores these racial and ethnic disparities in educational attainment and access; systemic barriers to equitable workforce training and quality employment; and why advancing equity is an economic and moral imperative.
Additional workforce policies are needed now to counter decades of intentional, structurally racist policies and advance racial equity in educational attainment, employment, and income. To learn more, read NSC's new publication, "The Roadmap for Racial Equity: An imperative for workforce development advocates."
Brighton Center remains committed to advancing racial equity by addressing institutional bias through changes to policies, procedures, and practices – and implicit bias through our internal Cultural Inclusion Committee.