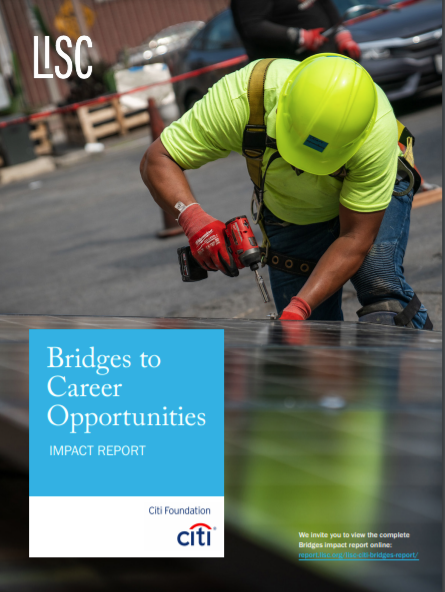 We are extremely thankful for LISC Greater Cincinnati and Citi Foundation their 3-year investment in pathways for upward mobility at our Center for Employment Training. Their recent impact report featured one of our Health Technology Administration trainees, Gloria. You can read all about it by clicking here
About LISC's Bridges to Career Opportunities:
LISC's Bridges to Career Opportunities (Bridges) program connects unemployed and underemployed people to career and training pathways by taking into account all that can stand in the way of landing, and keeping a good-paying job. Many adults eager to work are unable to take advantage of traditional training programs due to limited math or reading abilities, or because of financial, childcare, or transportation challenges. Bridges offer services to meet these challenges head-on, so that participants, most of whom are women and people of color, can stay in training, find work, and ultimately earn more.
Through Bridges, participants work with LISC's network of Financial Opportunity Center® (FOC) partners to ramp up foundational literacy and math skills, get technical training, and pursue certifications for in-demand industries. Participants also receive financial coaching to help manage expenses during training and set long-term goals for stabilizing finances and building assets as they advance in their new careers. With support from the Citi Foundation, 40 FOC partners in 19 cities nationwide delivered Bridges programming over the past three years.