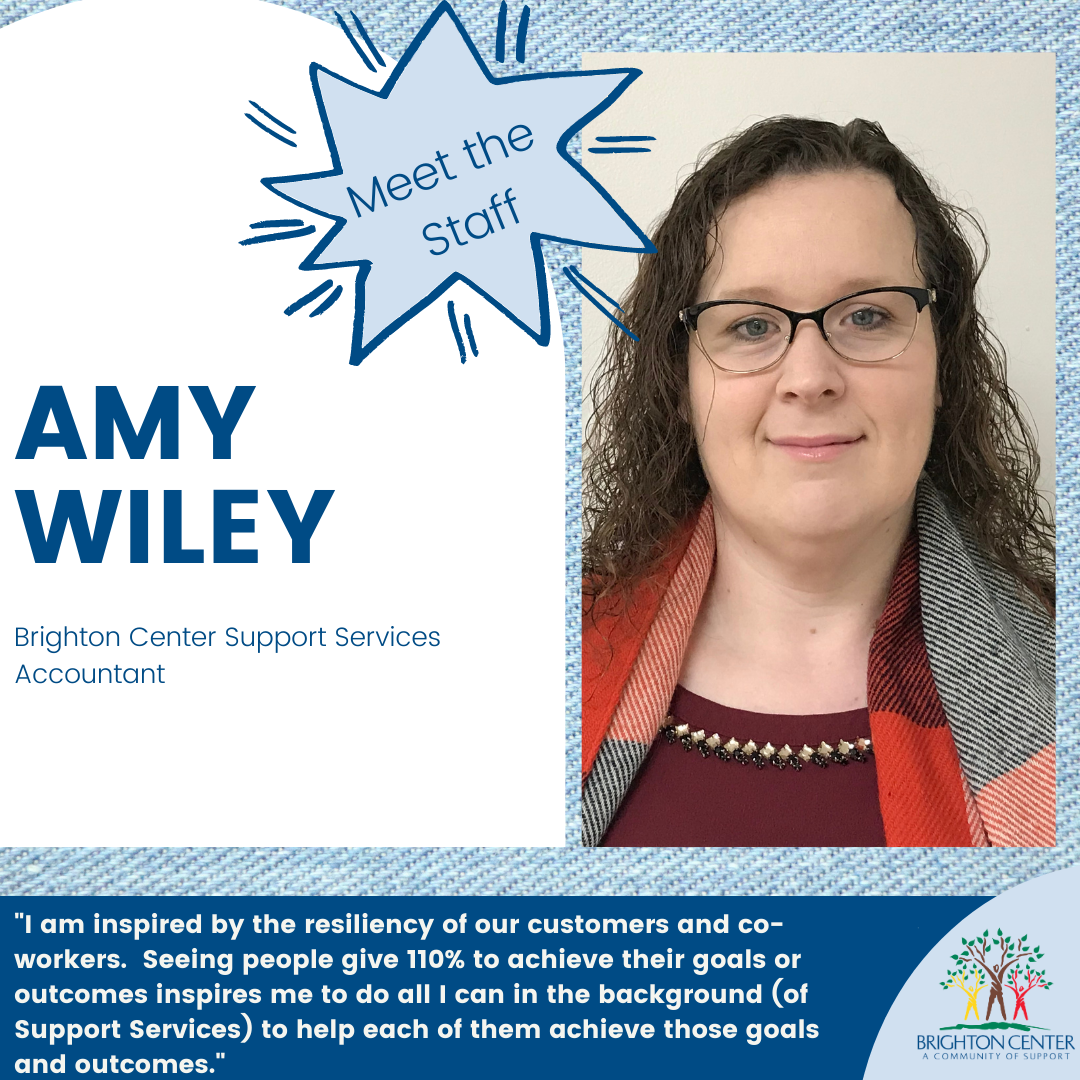 What is your title and role?
My current title is Accountant.
Brief description of what you do.
I am an Accountant with Support Services. I am responsible for processing Brighton Center's accounts, receivables as well as contract billings, monthly financials, and a of robust other duties as assigned. I process and/or review cash receipts prior to their final approval by the Accounting Manager. Additionally, I supervise the Accounts, Payable Specialist.
What inspires you about the work that you do?
I was fortunate to have worked in Direct Services prior to becoming an Accountant. In fact, my journey with Brighton Center started as a Skill Instructor at Center for Employment Training where I was promoted to Integrative Learning Supervisor, Financial Aid and Data Integration Manager, and Coordinator. I am inspired by the resiliency of our customers and co-workers. Seeing people give 110% to achieve their goals or outcomes inspires me to do all I can in the background (of Support Services) to help each of them achieve those goals and outcomes.
What do you like to do in your spare time?
I enjoy listening to Broadway show tunes, watching Masterpiece Classics & Mysteries, and baking.
What are you passionate about?
I am passionate about lifelong learning & education, my pets, and equal rights issues (specifically LGBTIAAQ+).
Lastly, what would be your personal motto?
I don't have a personal motto, but I have a quote that sums up my belief system:
"Nobody's free until everybody's free" ~ Fannie Lou Hamer