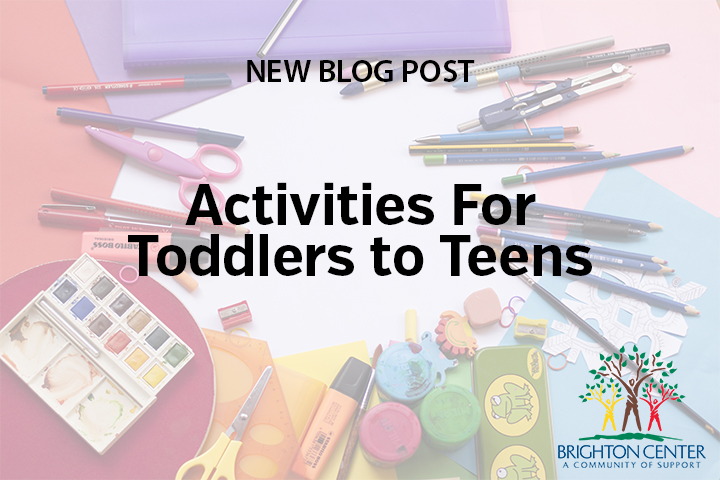 You may be spending a lot more time at home, but that doesn't mean the fun and learning have to stop. Our Early Education and Youth Services teams have put together some great activities to keep young ones from toddlers to teens engaged.

Join Our Home Instruction for Preschool Youngsters' (HIPPY) Facebook group for great activities to kids from 2-5 learning:
Join our Youth Leadership Development on Facebook or Twitter for activities and ideas geared toward school-age through teenagers
Our youth in-action at home enjoying the activities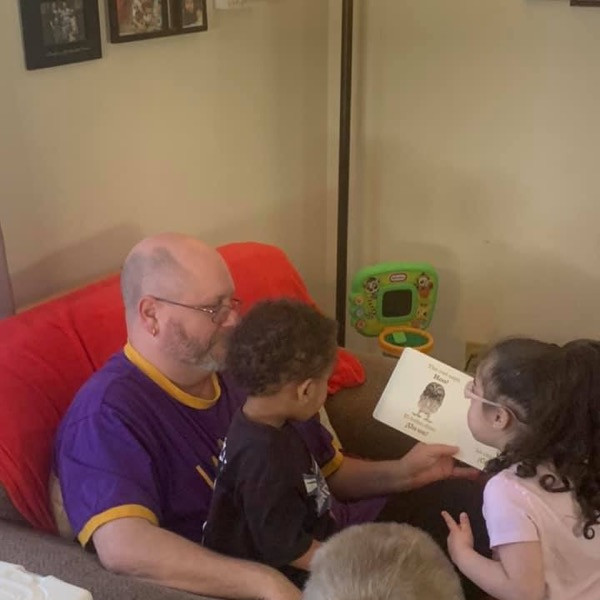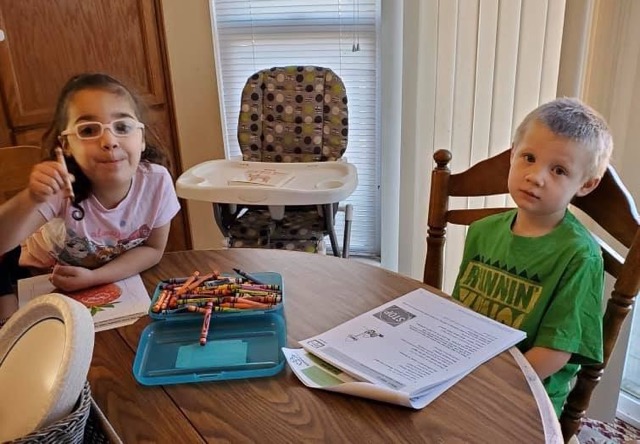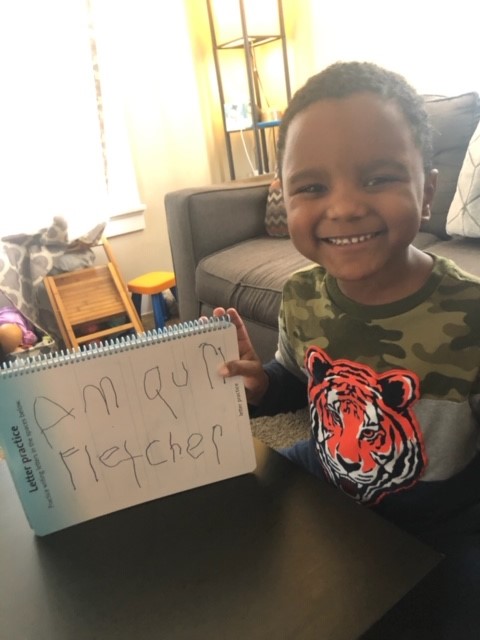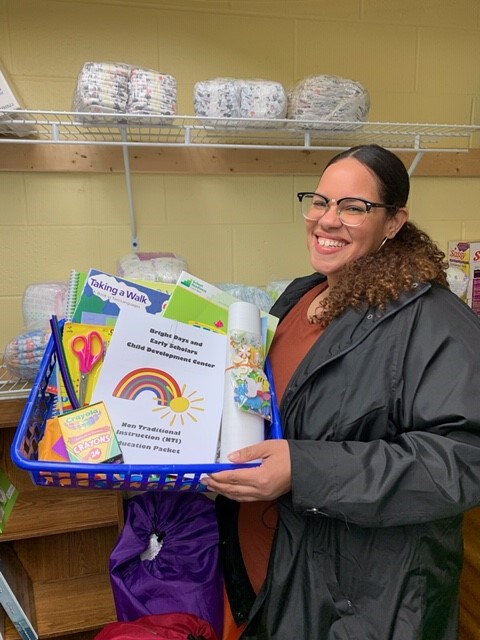 United Way's Education and Entertainment Resources for Parents & Children at Home
Following is a list of resources that have been compiled from multiple sources as of March 20, 2020 by United Way of Greater Cincinnati. Availability may change, and restrictions may apply. The resources do require internet access, and some require supplies in the home.
If you need access to other supports and services, please call 211 to connect to services or search our online service directory at http://www.referweb.net/uwgc/.
Computer, Internet & Printing
60 days free Spectrum broadband - https://corporate.charter.com/newsroom/charter-to-offer- free-access-to-spectrum-broadband-and-wifi-for-60-days-for-new-K12-and-college-student- households-and-more - or call 1-844-488-8395 (restrictions may apply based on service area).
Free or low-cost internet access. - https://www.internetessentials.com/ - Restriction may apply.
Staples – Free printing for students without printer access.
Facebook Groups for Parent Support & Resources
- A community of educators for sharing information about educational resources on the internet.
Early Learning Specific Resources
Literacy and Language
The Public Library of Cincinnati and Hamilton County - https://cinlib.org/2ZcBGif - Ohio residents Can get a free Library card online to access the digital library.
Storytime - https://www.storylineonline.net/ - Famous actors read books aloud – hundreds of books available!
Storytime from Space - https://storytimefromspace.com/library/ - Astronauts doing read books aloud from space, multiple languages available.
Online Library - https://openlibrary.org/ - Free online books for children and adults of all ages in multiple languages.
Foreign Language Learning - https://www.duolingo.com/ - Free online language learning lessons, featuring multiple languages.
Science and Math
The Greater Cincinnati STEM Collaborative - https://www.facebook.com/greatercincinnatistemcollaborative/posts/2798825246897847 - Posting STEM (Science, Technology, Engineering and Math) activities for students of all ages daily at 5:15 pm
The Cincinnati Zoo - https://www.facebook.com/pg/cincinnatizoo/posts/?ref=page_internal - Posting live lessons every day at 3:00 pm featuring zoo animals.
Science Lessons - https://mysteryscience.com/school-closure-planning - Free online science lessons for grades K-5 including at-home activities.
Eureka Math - https://gm.greatminds.org/en-us/knowledgeonthego - Free online math lessons for grades K-8.
Bedtime Math - http://bedtimemath.org/fun-math-at-home/ - Easy Math lessons that parents can do with kids at home (require limited supplies; some require printing).
Computer Science - https://studio.code.org/courses - Free online computer science lessons for grades K-12.
Art and Creativity
History and Social Studies
Physical and Mental Health
Resource Hubs for Multiple Subjects & Age Groups
Free Online Tutoring - https://www.brainfuse.com/highEd/liveTutoring.asp - Virtual tutors available weekdays from 2:00 – 11:00 pm, made available by The Public Library of Cincinnati and Hamilton County.
Cincinnati USA Regional Chamber - https://www.cincinnatichamber.com/covid-19/covid-19- resources-for-the-community - A compilation of community resources, including resources for parents and children at home.
Scholastic Learn at Home - https://classroommagazines.scholastic.com/support/learnathome.html - A variety of free online lessons including video, online reading, and activities for all grades.
Khan Academy Kids - https://learn.khanacademy.org/khan-academy-kids/ - Free downloadable app featuring multiple learning games for kids.
Fluency & Fitness - https://fluencyandfitness.com/register/school-closures/?fbclid=IwAR0cmc- RHlXdVZ6q35VgfJCyA_QjxrNP1OPyjxVLo8tCrLhCkma6Wzr-A_U – Offering 21 days of free online access to multiple reading and math lessons, a video library, etc. usually only accessible to teachers.
Accessibyte - https://www.accessibyte.com/stay-safe - A variety of free downloadable apps for children who are blind, visually impaired, deaf, have reading difficulties or just want something fun and different.
Share My Lesson - https://sharemylesson.com/collections/free-online-resources-educators- parents-and-students#free-online-resources-tools-for-communicating-with-teachers-students- parents - A variety of free online lessons for students of all ages.
The Children's Museum of Indianapolis - https://www.facebook.com/childrensmuseum/ - Posting daily videos with virtual and in-home activities (some may require supplies).
KidsActivities.com - https://tinyurl.com/svv9skb – Includes an extensive list of education companies offering free online subscriptions.
Enrichment Activities for Kids at Home - https://tinyurl.com/rcq9ceq - An exhaustive list of activities that children can do at home, supply needs vary.