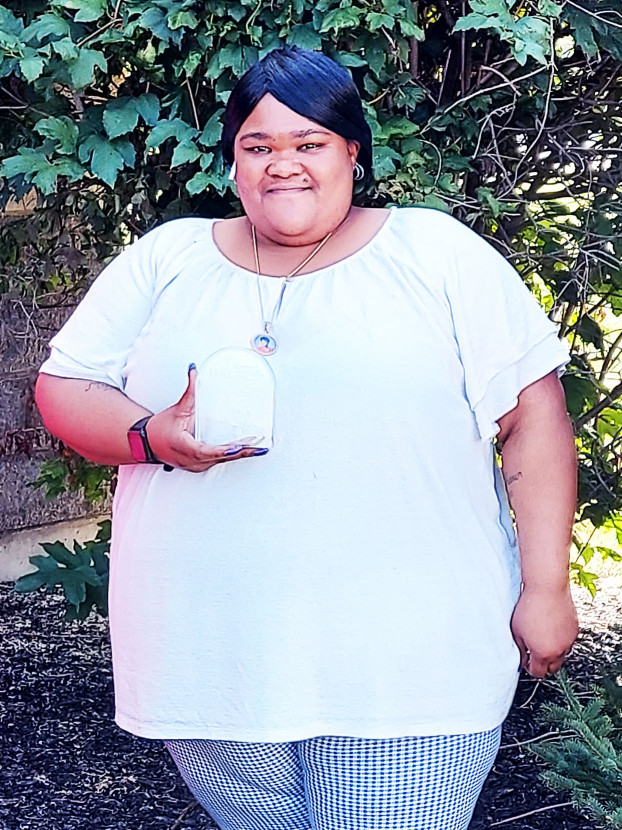 I first heard about Brighton Center through the City Futures program at City Heights in 2019. After I connected with the staff to learn more about available resources, I learned about Brighton Center's Center for Employment Training (CET). I was hesitant to go back to school, even though I always wanted to because I had student loans and didn't want to worry about more debt.
Once I learned that CET was a debt-free program funded through scholarships, I said, "sign me up," and enrolled. I also enrolled my youngest daughter in Early Scholars Child Development Center, so I could focus on school.
I started CET right before the pandemic forced us to do distance education. It was hard because I am a hands-on learner, but I was determined and successfully graduated in September of 2020 with a certificate in Business and Computer Technologies.
While enrolled at CET, I also attended Financial Education workshops. Right now, I'm working with a Financial Coach learning how to budget and manage my income. With the help of my Financial Coach, I opened my first bank account and a savings and checking account to start building my credit. My goal is to one day buy a home, so I am working toward that now.
Being involved with Brighton Center programs was a fantastic experience. I always had people there to encourage me. The staff were able to see something inside of me that I don't see in myself. And that's what I loved about that. I could always count on words of wisdom and advice to keep me going, even when feeling discouraged.
It let me know that people out there care and want to see you succeed and make something of yourself.
In the Fall of 2021, I was recognized as the Outstanding Workforce Alumnus of the Year at the 10th Annual Workforce Innovation Awards through the Northern Kentucky Workforce Investment Board.
When I got that award, the staff at City Futures told me that I was an inspiration to some of the other girls in the community, which I didn't even know. It makes me feel good to know that I was an inspiration to someone else.
I tell my kids that if you believe that you can do it, you can do it. They see me get up every morning, get ready, and leave for work, which inspires them and motivates them to do well at school. It feels so good to be stable and have a steady income and a job with benefits. It's a huge weight lifted off my shoulders. It's never too late to get back on track. That's the thing people don't realize - it's never too late.
My dream is to start my own business, and hopefully get into real estate too.
« See All Stories