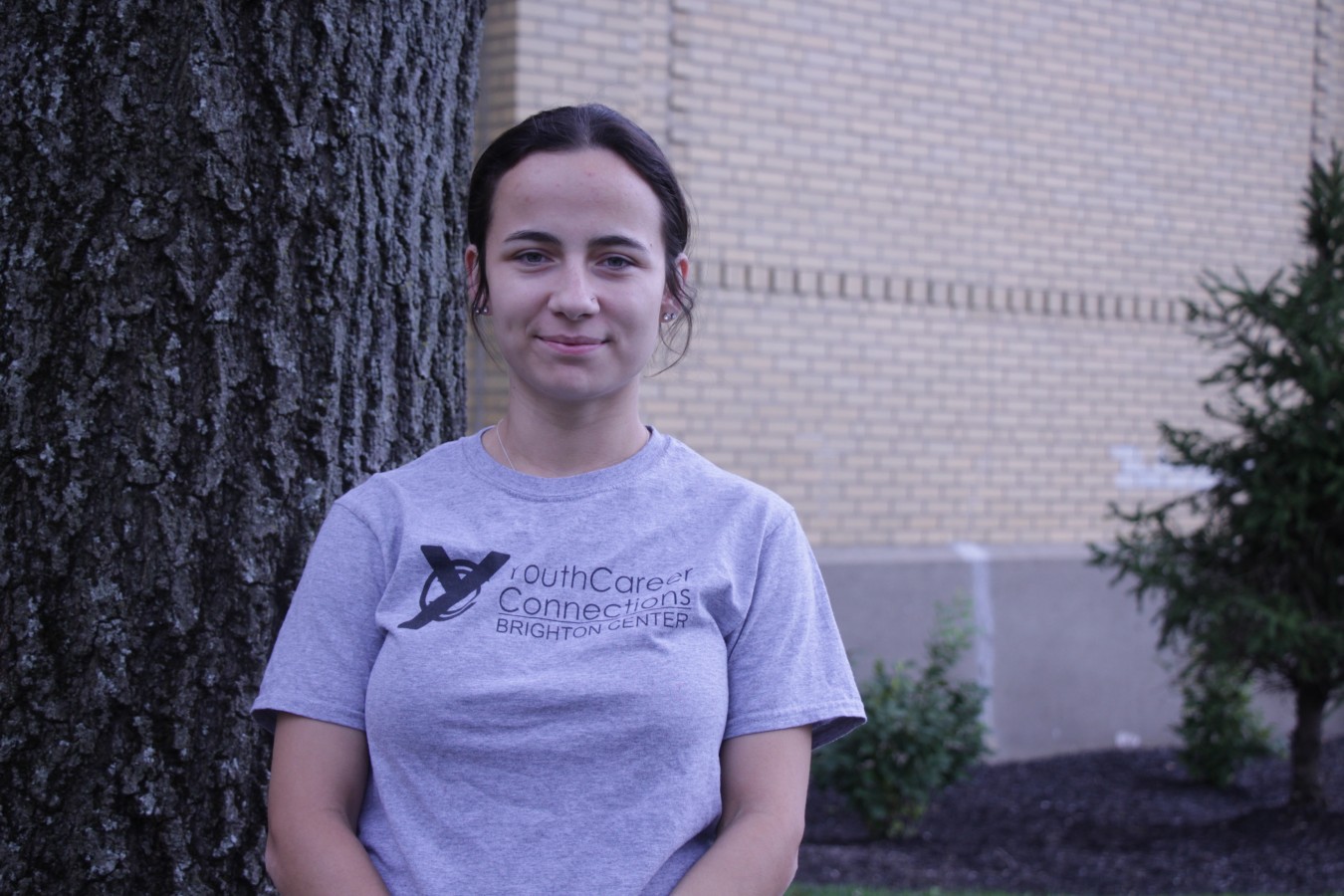 What brought me to Brighton Center was all the opportunities that are available to anyone seeking help. I was confused about my career path or where to even start looking. A friend explained to me her experience at Kentucky Career Center and I wanted the same opportunities that she had. It sounded too good to be true so I had to check it out.
When I first started in Youth Career Connections through Kentucky Career Center, they helped me discover what interested me, discuss options for school, and find suitable jobs for me through one on one meetings. In the meetings, they assisted with resume writing, mock interviews, and helped me build more confidence in myself. Through this program, I also received funds that got my associates degree completely paid for. They led me down the right path and I am now a Business Management major at Gateway Community College.
Being a customer at Kentucky Career Center inspired me to give back. I started volunteering three days a week in the program. I wanted to be a part of a team that makes a difference in some way, big or little, and help individuals get the same resources that helped me find the way. When I am at the Center, I sit at the front desk, help people write resumes, practice with them on how to apply for a job, and go through the interview process to get them closer to a steady career path. I also give a helping hand to the other employees when needed.
I am proud that I can be a super mom, go to college full time, work, and volunteer. Some days, juggling it all can be exhausting but I am impressed with what I have been able to accomplish this past year. My hopes and dreams for my future is to graduate with a bachelor's degree for Business Management and I am fluent in Russian and Ukrainian so I want to work in Business and be a translator.
Brighton Center is full of resources to get you started on the path to self-sufficiency. It is impressive the amount of individuals reached in the community that get connected to the resources they need to thrive. The employees join the customers on their road to self-sufficiency and make personal relationships so they feel a part of the family. It means a lot to someone when you lead them with a smile on your face and get them closer to reaching their goals. Giving back to the community means a lot more than anyone may think.
« See All Stories