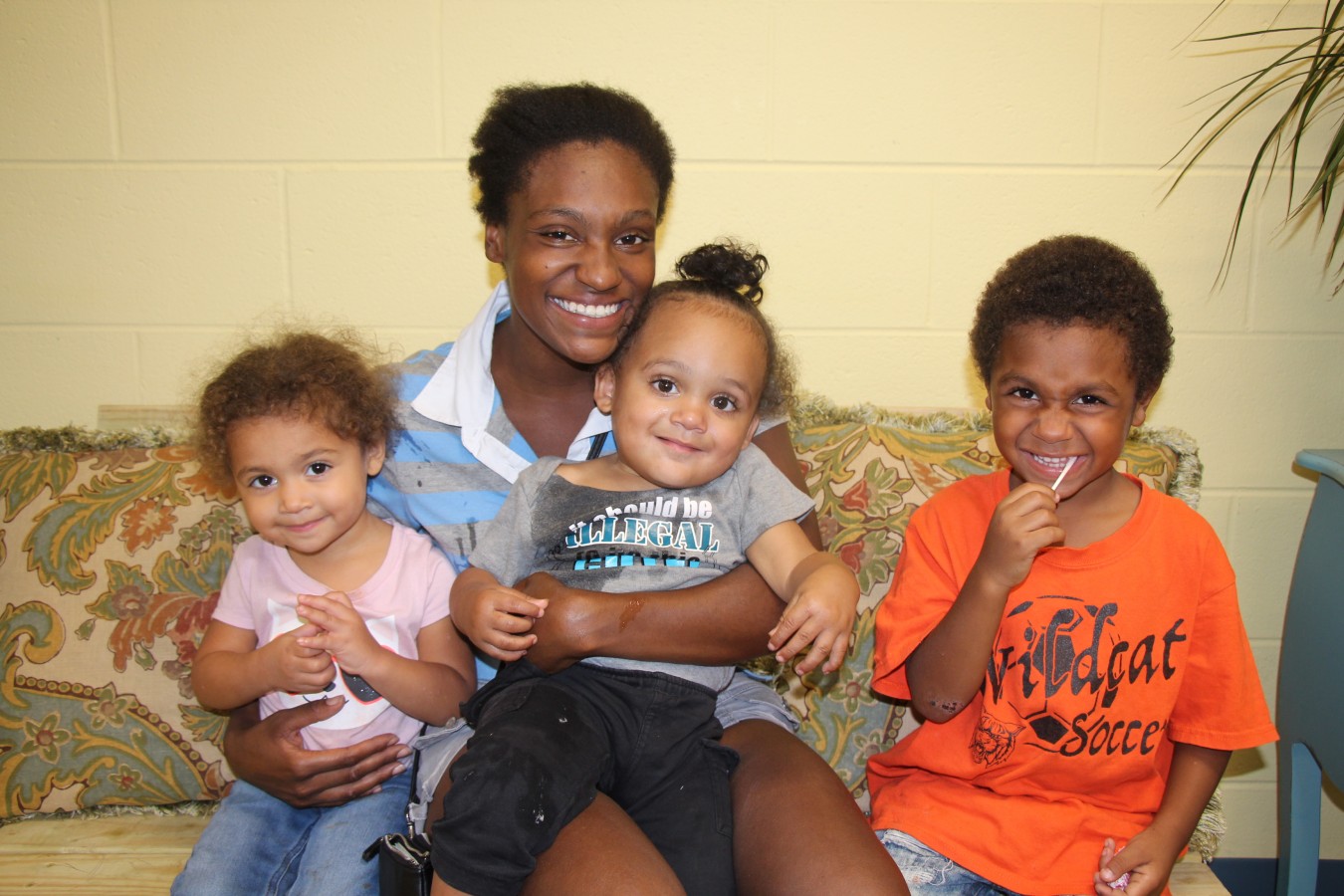 It has always been a dream of mine to open a day care. I grew up with younger siblings and had my oldest son at 16, so it is ingrained in me to care for people. My classmates nicknamed me "Momma Mya" because I genuinely took interest and befriended everyone. Even though I was a mom, my high school never judged me or turned me down from participating in anything. They helped out with parenting classes, clothes, and so much more. My leadership led me to become vice president of my graduating class and I was also prom queen.
Around graduation, the resource advocate at my high school introduced me to Northern Kentucky Scholar House through Brighton Center. I learned the program could help me achieve my dream and support my family along the way. I applied, got accepted, and moved in shortly after graduation.
I quickly realized that Northern Kentucky Scholar House was going to get me where I needed to be. I was four months pregnant with my little girl when I moved in and Northern Kentucky Scholar House quickly became my backbone. They taught me so much about love, strength, and guidance while assuring me that everyone needs help from time to time.
I started at Gateway the next semester. I had a baby on the way, a two year old, and had to juggle school work on top of that. The biggest challenge that I had to face through all of it was being on my own. Little did I know, I was not alone. My neighbors were right there to support me; Early Scholars Child Development Center, Northern Kentucky Scholar House, and my friends.
Through Early Scholars Child Development Center, my children learned how to be kids and I had a place I could trust to take them while I had to study, go to class, and better myself for our future.
Three years have passed and life is amazing. I had my third baby in 2017, I graduated with my Child Development Associate (CDA) license in January, and I have been working on my volunteer hours to receive my full CDA. Northern Kentucky Scholar House provided workshops that taught me how to save, taught me mindfulness, how to focus, how to manage time, and how to actually be on my own. I feel so mature, organized, and motivated. I can use my own two feet to lift up my family and still feel strong.
Through the years, Brighton Center has connected me to the Food Pantry, Clothing Closet, I utilized the Holiday Drive where Brighton Center helped me and my babies have a wonderful Christmas, and I met with a Financial Coach that helped me budget and save more for my future. I also got my CDA License through the Step Forward program at the Center for Employment Training.
I have a whole team behind me wanting me to succeed. I just got approved for housing where I will be able to start my first in-home day care. I am so close to living my dream.
Brighton Center is the biggest superhero in the world. They are a whole team trying to lift up the community and it's ongoing. They really do provide a community of support.
« See All Stories