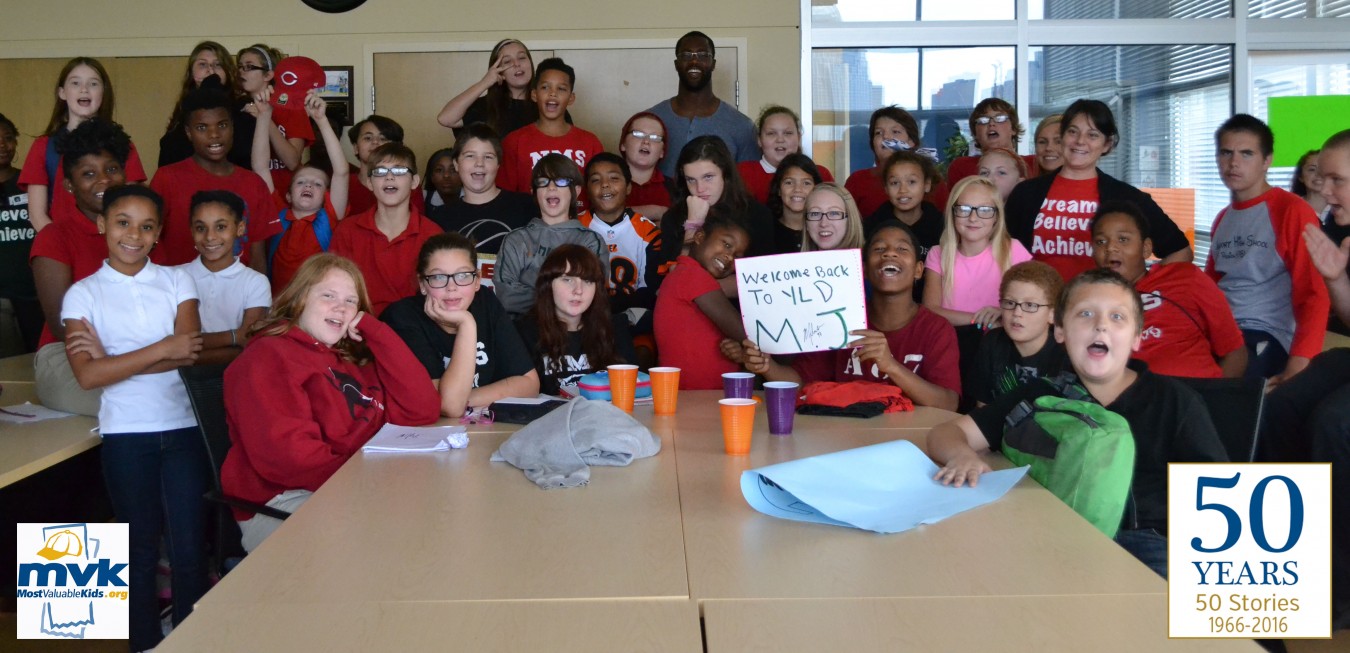 Brighton Center's team is doing a great job helping kids become better citizens and leaders in their community.
Ten years ago, during Most Valuable Kids first year of operation, we reached out to United Way of Greater Cincinnati to help us select non-profit agencies who serve at-risk kids ages 18 and under who would be a good fit, responsible, and reliable. Thanks to United Way, MVK connected with Brighton Center to offer our services - providing donated tickets and experiences to use as rewards and incentives for the kids.
During our ten year partnership, we have been impressed with the staff at Brighton Center. MVK works with 90 non-profit agencies in our community. We are consistently impressed with the manner in which Brighton Center's staff uses the opportunities we provide to reward and motivate the kids in their programs, such as Youth Leadership Development and Homeward Bound. Seeing the kids year after year working hard to better themselves is an amazing thing to see! MVK is proud to be a part of Brighton Center's efforts.
The Homeward Bound program was a recipient of our Hockey Players for Kids (HP4K) Christmas program where players were paired with teens to provide holiday cheer and gifts.
Another opportunity that MVK has provided Brighton Center youth with is the chance to engage with Cincinnati Bengals player, Michael Johnson. The program is targeted at middle school kids who are working to overcome obstacles in their lives. Seeing the kids engage with Michael, work to write meaningful essays on the obstacles they are working to overcome in their lives, and then seeing them again at the private stadium tour has been incredibly meaningful. Better still is seeing kids several years later who remember the experience and knowing that MVK's rewards are helping Brighton Center engage kids for multiple years.
Attending our second MVK/Michael Johnson program, the kids had the opportunity to ask questions. One boy raised his hand and asked Michael if he remembered him. Our MVK team did and Michael said he did too. We remembered him from two years prior shopping for a Thanksgiving meal with his family. It warmed our hearts to see a young kid engaged several years later with our program and have the opportunity to feel special that a Bengals player remembered him.
Another memory is recently at the Bengals stadium during our tour one of your staff became emotional watching a kid who was hanging with a rough crowd but, decided to participate in our MVK event at the stadium. She commented that because of the MVK experience with the Bengals player, this great kid was starting to think about making better choices and enrolling in the Youth Leadership Development clubs programming.
We are fortunate to have organizations like Brighton Center in our community who are making a difference!
MVK has had a special relationship with Brighton Center's staff for the past ten years. The staff is responsible, engaged and focused on making the donations we provide meaningful. Whenever MVK needs a spokesperson for our program, help brainstorming an experience, or someone to participate in an event "above and beyond," Brighton Center is one of the agencies we immediately contact. We value our partnership with Brighton Center!'
About MVK
Most Valuable Kids of Greater Cincinnati, Inc. (MVK) believes that live sports and entertainment provide positive inspiration for kids. MVK has sent more than 90,000 at-risk kids to a live sports or cultural event. Through an online ticket donation system, MVK overcomes typical financial obstacles associated with live events by working with non-profit partner agencies to donate tickets and experiences to deserving kids.
« See All Stories