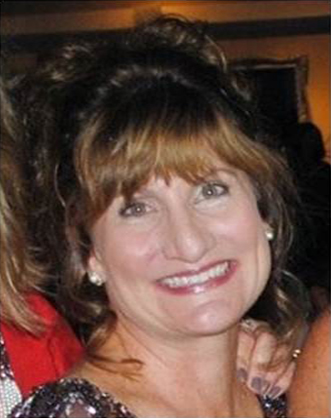 Brighton Center has impacted my life without a shadow of a doubt. Center for Employment Training has granted me the gift of self-sufficiency and as of November 9, 2017, I can proudly say I am a Medical Assisting CET Graduate!
I worked in the finance world for many years. My husband and I were successful; we had a nice house and we lived comfortably. Then, out of the blue, I lost my job. I was accustomed to a certain lifestyle and suddenly I got the rug yanked out from under me. I filed for unemployment while applying for jobs because I wasn't pulling in any money. I landed several interviews and would be right there at the end and someone else would get selected over me. I eventually refused to get out of bed. Nine months after I lost my job, my husband lost his job too.
My husband decided to visit an employment center in search of another opportunity and he was referred to Center for Employment Training (CET) to receive help rewriting his resume. I wanted to acquire more information about CET so decided to tag along. In the midst of learning about the debt free education I can receive and taking a tour of the facility, I knew this was my break. After that visit, the rest was history. I started a week later.
It just happened to be the right opportunity at the right time for me. Center for Employment Training was exactly what I needed to restart my life. I dealt with culture shock at first but they quickly became a second family. The teachers are the biggest heroes in the world. They get through to the students and have the patience to ensure every student is on the right track. I struggled mostly with my desire to move faster through the sections but my teachers would always reinforce what I was learning. I quickly understood that everything they taught was information that would be applied one day.
My biggest takeaway from my education at CET would be the importance of communication. You don't just communicate with the doctor; you have the patient's mom, husband, brother, the transport, the nurse practitioner and most importantly you have the patient that you have to treat with respect, dignity and keep calm. It's a lot to juggle.
During the endeavors to restart our lives, my husband and I were referred to Brighton Center's Financial Services. We were on the brink of losing our home. Financial Services saved our home by coordinating a mortgage repayment plan and we avoided filing bankruptcy. Before I lost my job, I built a habit of spending aimlessly. I was never aware of what I was spending all my money on either. I sat down with Financial Services and wrote down where all my money went. I did go out to eat a little too often and spent money on items that I shouldn't be spending money on. It opened my eyes on how I can save money, budget, cut corners, and not be obsessed with spending.
A few months after visiting CET, my husband was granted another job opportunity and I now work at OrthoCincy as a Medical Assistant. I appreciate everything that I have in my life now. My husband always tells me "I like the person you are now, you are just so different. I don't know exactly what it is." But I know exactly what changed me, it was CET. I don't take things for granted. We were on the road toward bankruptcy and thank god Brighton Center got us out of there. I found CET and it made all the difference. I'm so glad.
I said at my clap out, "Learn how to communicate with everybody, it doesn't matter who it is with and respect everyone with dignity because you will do it when you get out there." And when I walked out from my clap out, my teacher personally came up and said "this door is always open to you and you can visit as often as you like." That resonated with me. It is comforting to know that you are always a part of the Brighton Center family and it's a big family.
« See All Stories