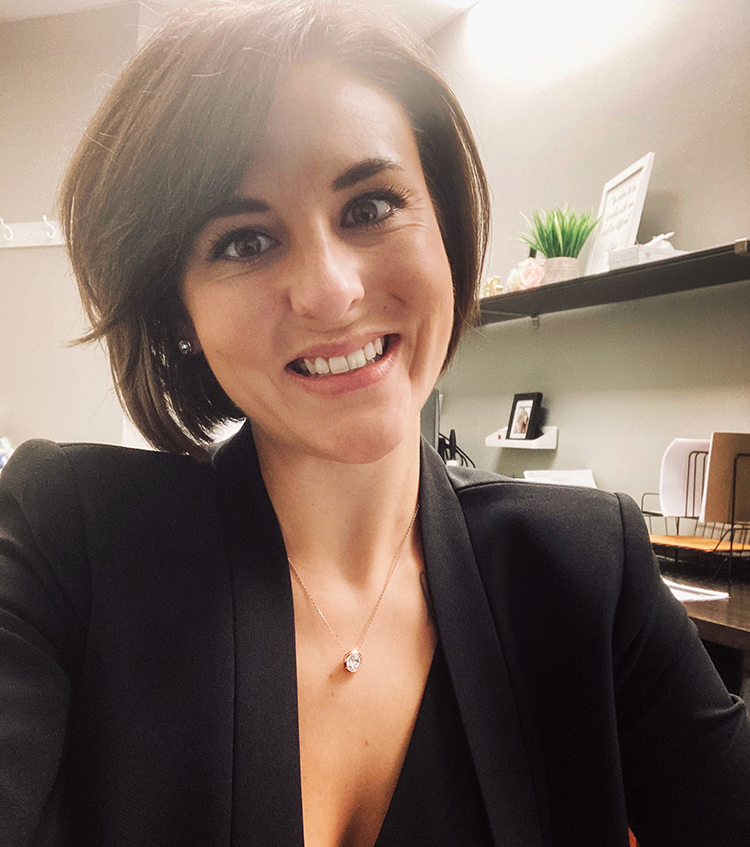 My name is Kelsie and today my life is nothing like what it used to be. I struggled with addiction for many years and after being at five different treatment centers in five years, it felt like nothing was going to work. While at the last treatment center I was in, I had full intentions of running away. I had a plan and someone who was going to get me, and told my family I was leaving and they would never see me again. For some reason, in that moment, something came over me and I decided to give it a real shot and stay. Something in me finally clicked. It couldn't be forced, it just happened. I was not someone you wanted to meet, I was hurting everyone around me, and stealing from those who cared about me.
One of the first programs I was introduced to as a resource after completing treatment was Brighton Center and specifically, the Kentucky Career Center services. After I completed treatment, I was looking for a way to go back to school and get back on my feet.
I started working with a Talent Development Specialist within the Kentucky Career Center who connected me to the Workforce Innovation and Opportunity Act (WIOA) program. I enrolled at Gateway Community & Technical College's Business Communications program. Throughout the two years I was in school, I had monthly meetings with staff at Brighton Center where we talked about my grades, what I was struggling with, and what support I needed. It was great to have someone looking out for me. I did really well in school and graduated with my Associate's Degree and a 3.7 GPA.
I was working full-time while in school and doing online classes at night. They helped me hold myself accountable in terms of my grades. It was just another person looking over my shoulder to help me.
Through WIOA and funding, I received after filling out the FAFSA, there were very little school costs I needed to cover. I had no savings and wasn't making very much at my job at the time, so taking on more debt was not an option. I was also still paying off student loans from the first time I went to school.
I thought that if I went back to school, got good grades, and obtained my degree, it could overshadow my criminal past. I was wrong and that was the hardest obstacle to overcome as I tried my best to show people that I was changed.
It felt like no matter what, all the jobs I applied for only saw my felony. After a lot of hard work, my felonies were finally expunged in March of 2020. I recently started a new job that I am really excited about. It's an opportunity to have a career in retail management which I love doing. My hope is that I can get into the marketing side of the retail world and build campaigns for companies. I plan to get as much experience as I can and eventually go back to school to get my Bachelor's Degree.
I am persistent and I don't give up. Brighton Center is the reason I was able to get somewhere because, without the job I have now, I would not have stable finances. If someone tells me you could do this, but it will be hard it doesn't deter me. I think that is something that I wasn't before and I really figured out that I am the type of person that will keep digging until I find a solution or get it done and I am proud of that. I didn't realize that until this journey.
Programs like this and organizations like Brighton Center really do help shape the world to be better. Everyone is struggling in some way, but if you are ready and willing to work toward your goals, it can make all the difference. Without this opportunity, I would still be stuck.

« See All Stories