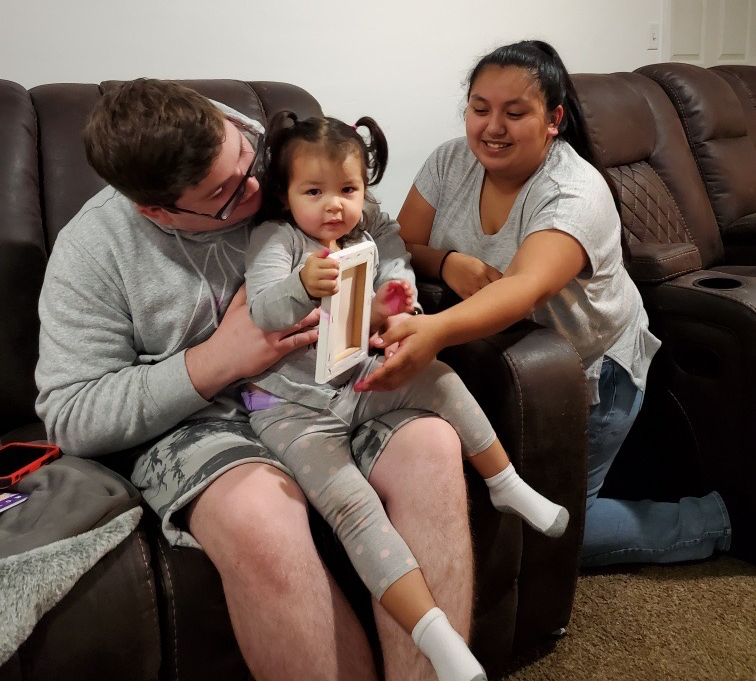 I learned about Brighton Center after being referred to Every Child Succeeds through St. Elizabeth Physicians after expressing my desire to learn more about my child's development.
Once enrolled, I started meeting with a Home Visitor virtually due to the pandemic. When it was safe, I was able to start meeting with my Home Visitor in my home. I love engaging with the curriculum topics such as supporting communication development, reaching milestones, and building connections. I enjoy completing the parent-child activity with my daughter.
I hope to be the best parent possible for my daughter. Through my participation in Every Child Succeeds, I have received diapers, wipes, monthly books, childproofing items, and support in all the challenges of being a parent. I have always enjoyed the medical field, and after adjusting to parenthood, I completed my Certified Nursing Assistant license. After expressing my desire to continue my education, I was referred to Brighton Center's Center for Employment Training for the Medical Assisting program. I proudly completed the program with a job at my externship placement and officially graduated. I also participated in financial coaching, working with a certified Financial Coach to work on money management, paying my bills, and building my credit. I am working toward buying a car and, eventually, a home.
My daughter and I proudly graduated from Every Child Succeeds after two years of building a solid attachment with one another. With determination, I am looking to what the future holds, knowing Brighton Center is here to continue cheering me on.
« See All Stories