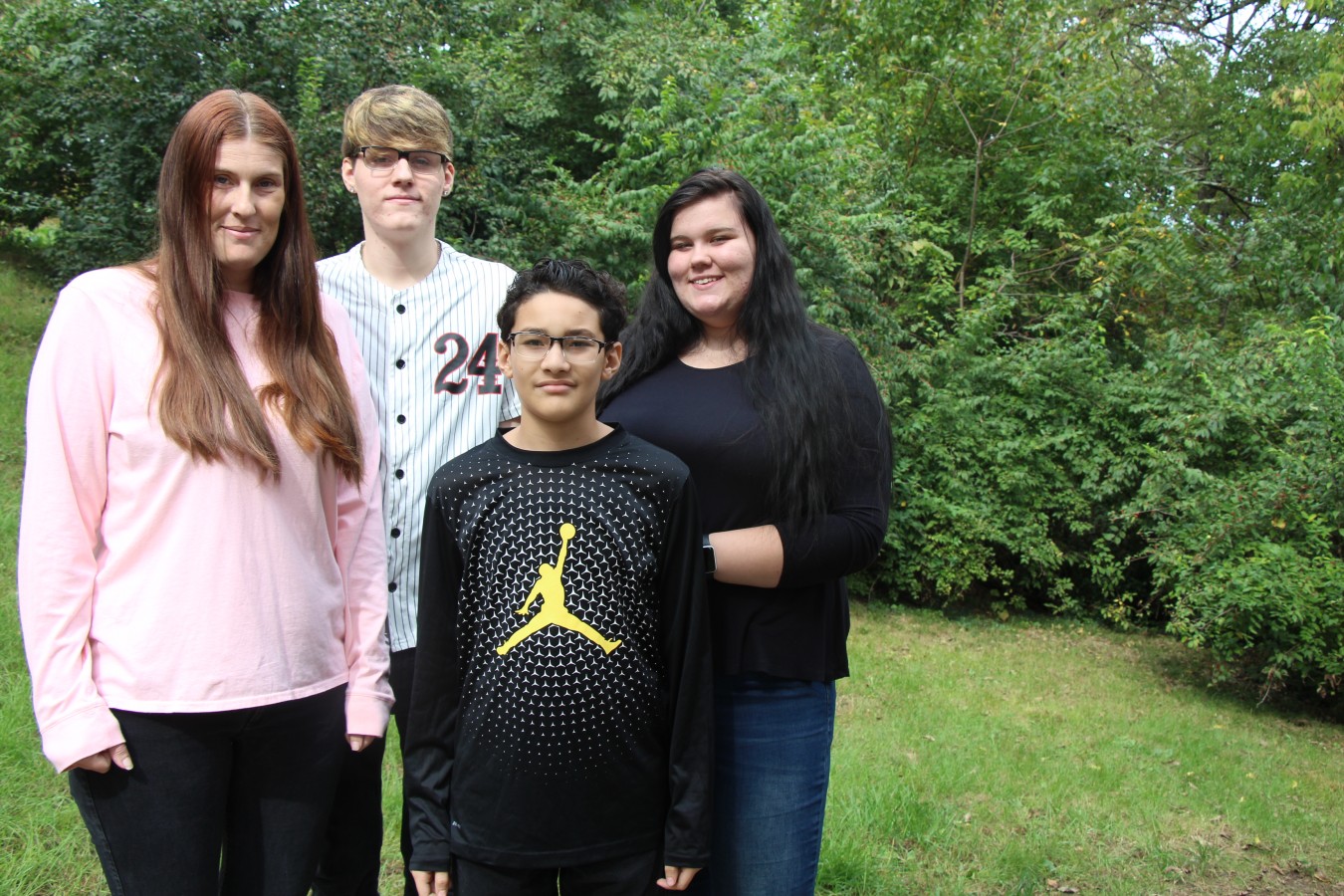 I came to Brighton Center in a time of need. I am a single mom with three kids and three years ago, we were homeless. Brighton Center provided the resources to help turn that around and get us back on our feet.
When I first utilized the Stable Families program, my Resource Advocate helped find a place to live, fill my apartment with furniture, and become more stable for my family. Not knowing where you are going to sleep at night changes you, but we made it through. Once we moved into our apartment, it was a relief to know that we had a safe, consistent place to call home.
When all my goals were met through Stable Families, I started working with Tiffany, a Resource Advocate, on a monthly basis to get through barriers in life. Two years ago, I fell ill. Tiffany does everything she can to help me when I am not feeling 100%. Anything that I've ever needed, Brighton Center staff has been there.
Through the process, the Family Center has provided my family with commodities such as food through the Food Pantry. I have utilized the Holiday Drive to give my kids a wonderful Christmas. I also received food for Thanksgiving to make sure we had a meal during the holidays.
It's an amazing feeling that I don't have to explain to my kids why they didn't get turkey on Thanksgiving because of the generosity in the Brighton Center community. Brighton Center has also offered to help me with bills at my house when times get rough.
I have been able to stand on my own two feet and make it through. I have learned that I am stronger than I give myself credit for. It is hard to be a single parent, especially with three kids, but I can provide for my children. We are happy and healthy, and when I see the smiles on my kid's faces, I know everything is going to be okay.
My dream for the future is to buy a house. I want to make sure my kids always have a place to live. I don't want them to have to worry about where they are going to sleep at night ever again. I have hopes to start working with Financial Wellness to improve my credit, save money, and start on the road to homeownership.
Many individuals are afraid to ask for help because people will look down on them. You don't have to worry about that at Brighton Center. They make you feel like you are one of them and you become a part of the family. They helped me provide for my kids, so I can provide happiness and stability in their lives.
« See All Stories