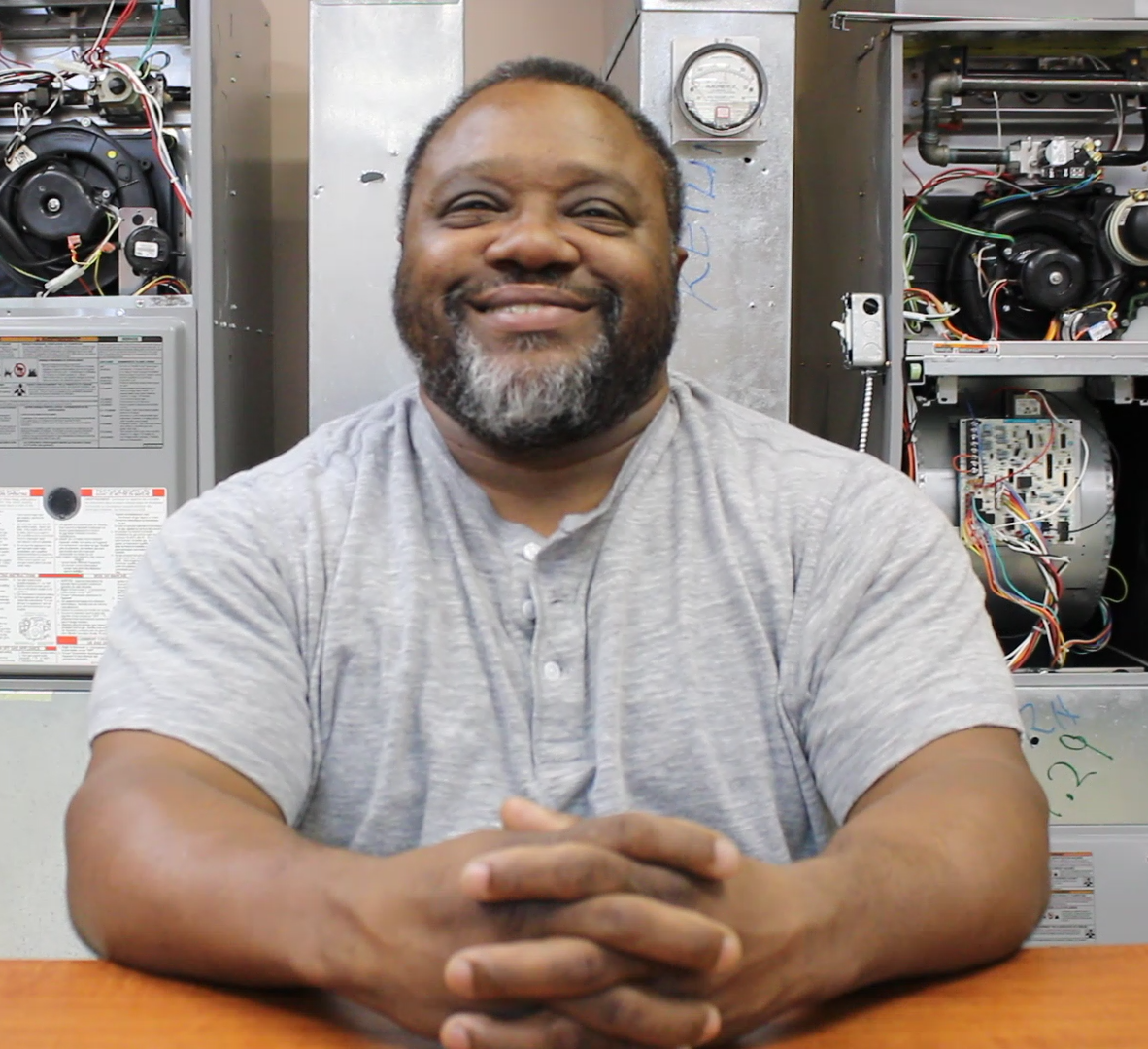 EDDIE: At my age, 53, and after being at the same job for 26 years, I always dreamed of doing my own thing one day. That day came in 2021 when my wife was searching the internet trying to help me find my next career. She came across Brighton Center's Trades to Success program and thought it would be a good fit.
It has been a challenging year, but for me a great one because I am learning a new trade, which is amazing. To have the opportunity to have another career after 26 years is a blessing. A lot of people feel settled in and can't change, but I don't feel that way anymore and I am very glad about it.
When I started the program, I felt like it was a second chance to have a new career and eventually start my own business. The staff were amazing and very thorough throughout the 3-week program. They taught in a way where I could understand it. I didn't feel that I didn't fit in or that I couldn't do it. This program was an eye-opener, especially at my age. The staff want you to succeed, they really do care about your success. They wanted me to learn and be successful. And that's what I love about this program. I felt at home.
After completing Trades to Success I was connected to Enzweiler Building Institute, where I am now enrolled in an HVAC training program. I am doing well in school and my self-esteem has improved.
My dream is to get through school, to work for a company for a year or two, and then eventually go out on my own, start my own HVAC business, and support my family as a business owner. My advice to others is, don't stay in the box; look outside the box. Get over your fears. Take the first step.
Trades to Success is a 3-week pre-apprenticeship program created to help individuals find a trade career they love. Participants explore trade and apprenticeship careers, as well as job training and post-secondary education opportunities.
« See All Stories