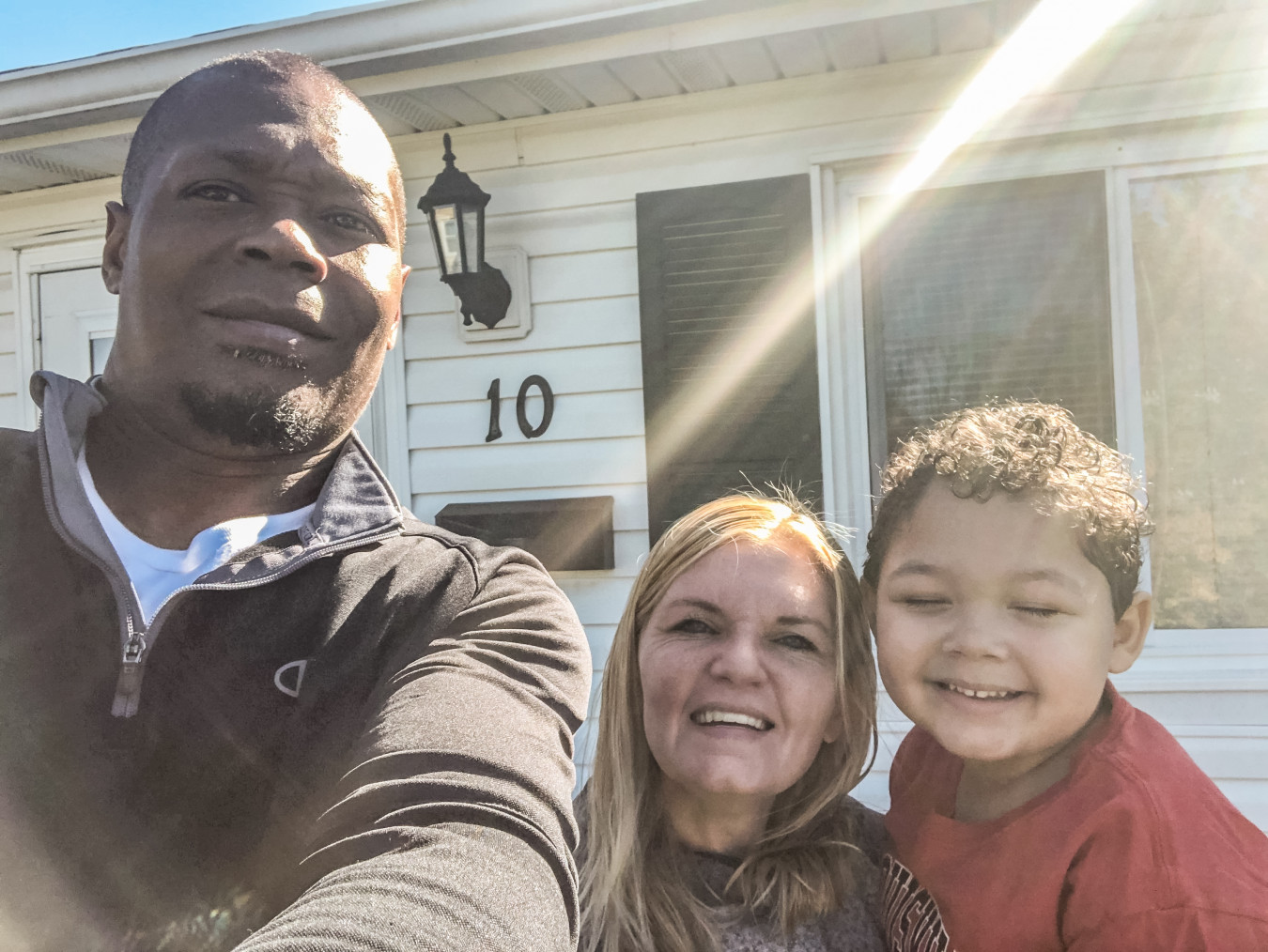 My journey with Brighton Center started over three years ago with the dream of owning a home. I was referred by a friend to Brighton Center and started working with staff within Financial Wellness to learn what it would take to make the dream of homeownership a reality for my family.
I started out by attending monthly Financial Coaching meetings and learned about budgeting, savings plans, and credit. When I first started this process my credit score was 580. I didn't realize how that would affect our financial situation and ability to purchase a home, because having good credit was something that was not stressed to me growing up. Over the course of several years, I have worked to bring my credit score to over 700. The Financial Workshops were a valuable part of learning about financial stability and what it would take to achieve it.
A huge part of getting my credit score up was to reduce my credit cards down to a zero balance. I started paying more attention to my monthly balance. I was only paying the minimums, but I actually had the money to pay them off and didn't realize until working with Brighton Center why that was so important and how it would help me achieve the goal of owning a home.
I learned a lot about how to stay financially responsible and how to control my debt to income ratio. It's stressful and takes a lot of hard work and patience, but it's been so worth it. No matter how discouraging it was at times, I remained focused on the bigger picture and the ultimate end goal that I wanted.
When I started this journey, I was just working as a line cook. I had gone to school years ago for my culinary degree, and this gave me the push to take the next step. I am now proud to say that I am the Executive Chef at a local restaurant. Working with the Financial Wellness team gave me the motivation to take the steps necessary to accomplish my goals.
During the process, I attended Homeownership Workshops and I was introduced to an Individual Development Account Brighton Center offers called Assets for Independence (AFI). The AFI match allows low-income individuals to save and receive a 1:4 match. I saved $1,000 and the program matched it with $4,000. This allowed me to put the money toward my dream of owning a home and helped cover part of the down payment.
It's a great feeling to have a place of my own. It all finally became a reality when I was sitting in that chair with a pen to sign the papers at the closing. It's not fun paying bills, but I was actually excited to make my first mortgage payment instead of a rent payment.
When I went in for the first meeting with our Financial Coach, I'll admit I was skeptical. From the beginning to the end goal of achieving homeownership, it's been a great journey and I wouldn't change it for the world. Brighton Center's staff were in our corner the whole way, guiding us through every step genuinely happy and excited to help. Today, we are now proud homeowners.

« See All Stories