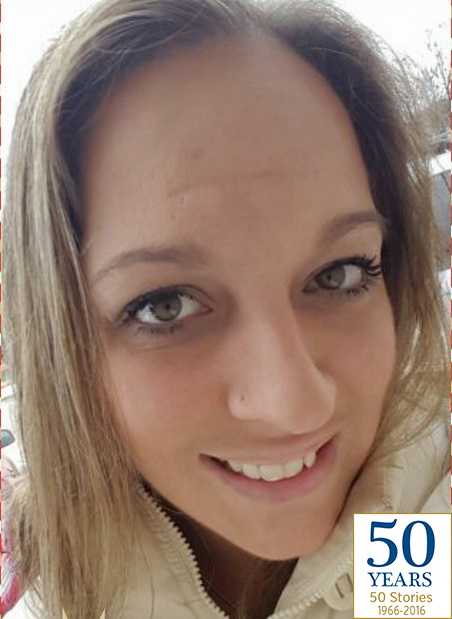 From the time I walked into Brighton Recovery Center in February 2009 to today the changes in myself and my life are incredible.
Brighton Recovery Center gave me the tools that would help me stay sober and continue on this journey called life. I am very grateful I was able to go through the program when I did for I don't know that I would still be sober today or alive if I had not.
My sobriety date is June 1, 2009. Over the last six years I have gained so much. It hasn't always been easy however, at the end of every situation and every day no matter what I have to go through or face it's worth it. Without my sobriety I wouldn't have anything. I have been able to become a good granddaughter, sister, aunt, cousin, friend, and employee. I have been able to keep the same job for over five years which may not seem like a lot to you however, for someone like me that is amazing. I am able to be a productive member of society again by working every day, voting, and paying taxes. All of this is possible because I got sober and have remained sober since.
I stay connected to my sobriety foundation, I have a sponsor, I work with others, go to meeting, and all of these are the things that help me stay on this path. My family trusts me again! I am able to stay the night with them without worrying if they think I am going to steal something. I get to go on family vacations again. I get invited to family events. All of these are possible again because I learned the tools I needed to make it through life sober!
It has been an adventure that I love to be on! This is how I want to live, I know what it's like to live drinking and using, it's living sober that I didn't know and it is a blessing I get to do today. I love meeting friends from all over on the same path I am through traveling to different state conferences! I can't wait to see what this year will bring.
« See All Stories