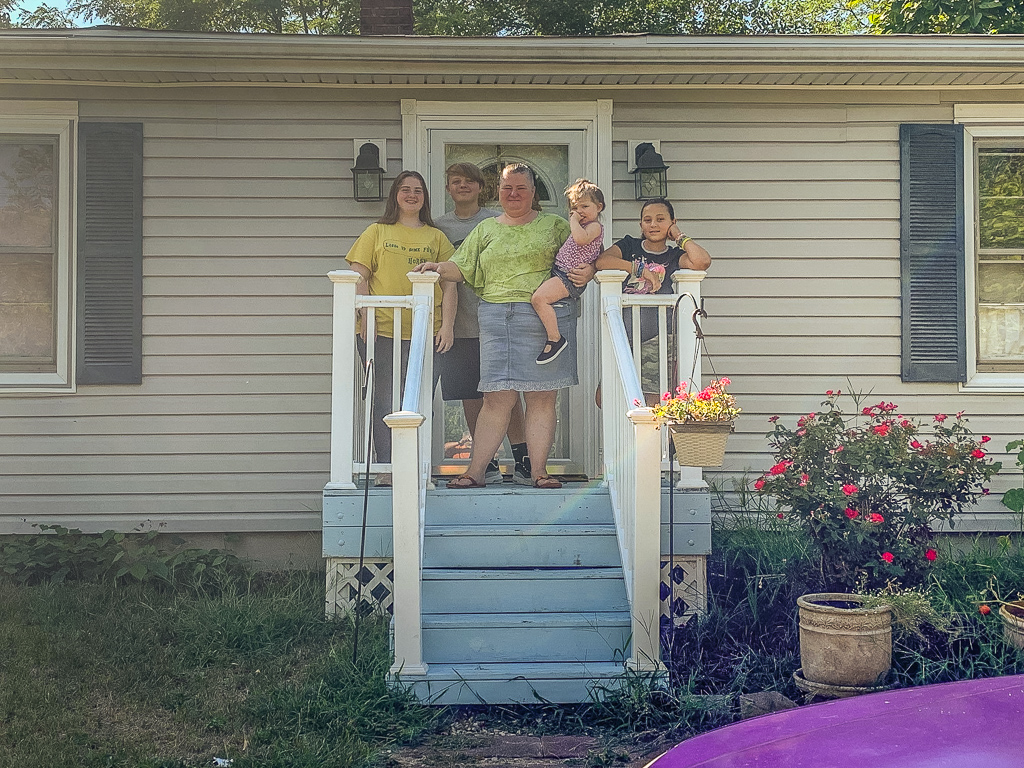 I first became involved with Brighton Center in September, 2018, when I came to a homeownership class which was required for Section 8 housing in Boone County. I met with Sharon Carr in Financial Wellness who talked with me about the Individual Development Account (IDA),a matched saving program that can be used for homeownership.
I met with Sharon once a month while taking various financial education workshops, also offered by Brighton Center. During this time I was fortunate enough to receive support for my family through the Food Pantry and with gifts for my children during the Holiday Drive.
My biggest obstacle was trying to save money and avoid credit cards! I am proud to say that because of the financial tools I learned at Brighton Center, I was able to save $1,000 and received $4,000 as a result of the Assets For Independence federal grant supported by U.S. Bank. These funds enabled me to purchase my first home for myself and my children. I feel so blessed!
I will never forget the day I met Sharon at the bank and withdrew the $5,000 for the down payment on the house. My future looks so bright now; I just bought my first home, and also recently bought a new car. I am so thankful for my many blessings. My future dreams are to continue to work hard, pay off my debt, and fix up my home. Thank you, Brighton Center, for all your help.
Brighton Center is amazing, helping you every step of the way to succeed. They will help you set up financial goals, help you manage your money, and help get your credit in order. They have wonderful programs, and if you want to buy a home, they have a wonderful homeownership class that gives you so much understanding about buying a home.
« See All Stories