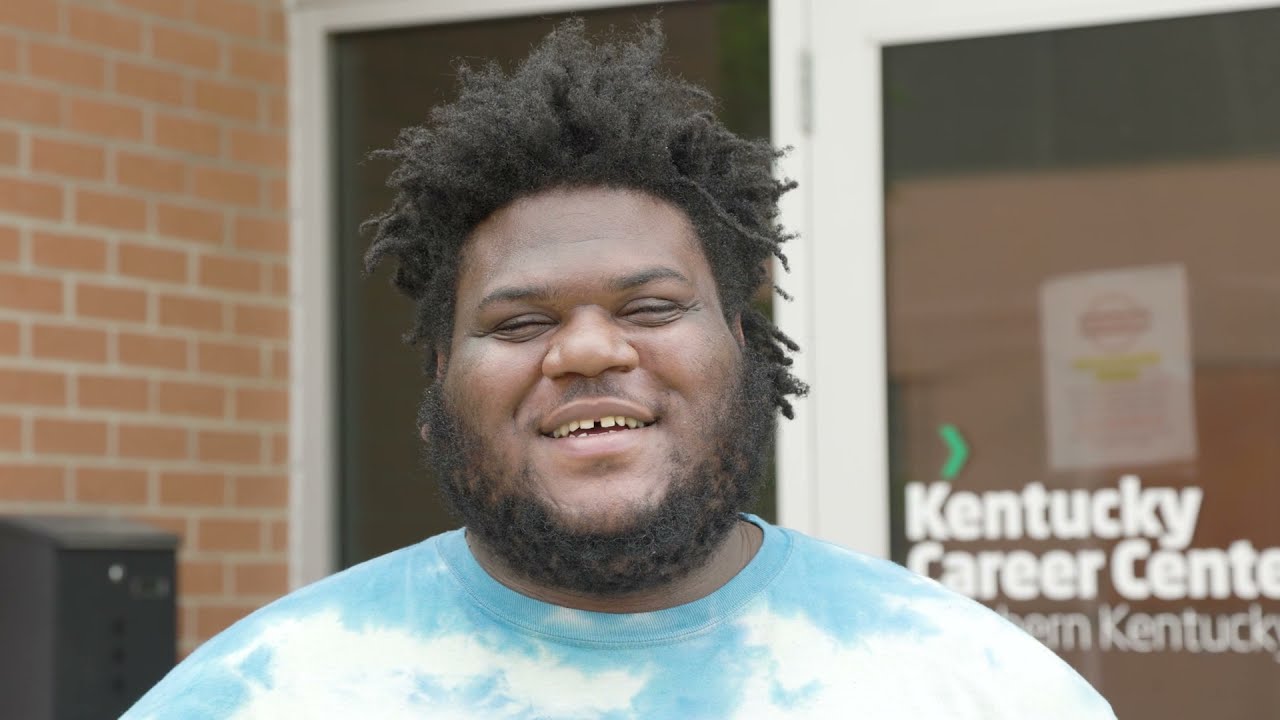 I grew up without a mom, and I felt like I was always by myself or alone. When I graduated high school in 2017, I wasn't thinking about my future. Eventually, I started looking for guidance and was connected to Brighton Center through a staff member who attended my church and thought Kentucky Career Center's Young Adult Talent Development Services would be a good fit.
One of the major obstacles in the way of achieving my goals was overcoming some legal issues and fees that were holding me back, along with a period of homelessness. Through a grant Brighton Center has, I was able to get assistance paying off the legal debt so that I could move forward without losing all of the progress I made.
In the Fall of 2018, I found myself homeless after living with relatives didn't work out. I reached out to Brighton Center's Street Outreach team through Homeward Bound Shelter. They connected me with a shelter while working to help me save for an apartment. After about six months, I had saved enough for an apartment and in April of 2019 I moved in.
The Street Outreach team has helped me apply for resources, fill out forms, and navigate the requirements of paperwork or applications.
They helped get me access to food, appropriate housing, and supportive resources to reach stability. Once my basic needs were met, I worked with the Kentucky Career Center staff on what career path would be a good fit.
I needed someone to help me set up a path that was going to get me where I wanted to go in life.
Through doing career exploration, I decided I wanted to help people and go into Human Resources. I am eventually planning on getting my Bachelor's Degree.
I was connected to opportunities that I never thought could happen. I got a paid internship that I actually wanted to be at. The internship is amazing and has finally allowed me to get into the field I have always wanted to while getting paid.
I love it because I get to help students every day at Gateway Community & Technical College in the student services department.
It's good to have a support system like Brighton Center and people who care for and encourage me. I am so grateful. Brighton Center is a good place to go when you don't have anyone else. I've even told other family members about the services Brighton Center offers.
I was dealt a difficult hand in life, but you have tto stay positive. There is always a tomorrow. My hopes and dreams are to help other people. I want to be able to become a Human Resource manager, buy a house one day, and just be able to live my life. I want to be successful and be there for my nieces and nephews as they grow up.
« See All Stories