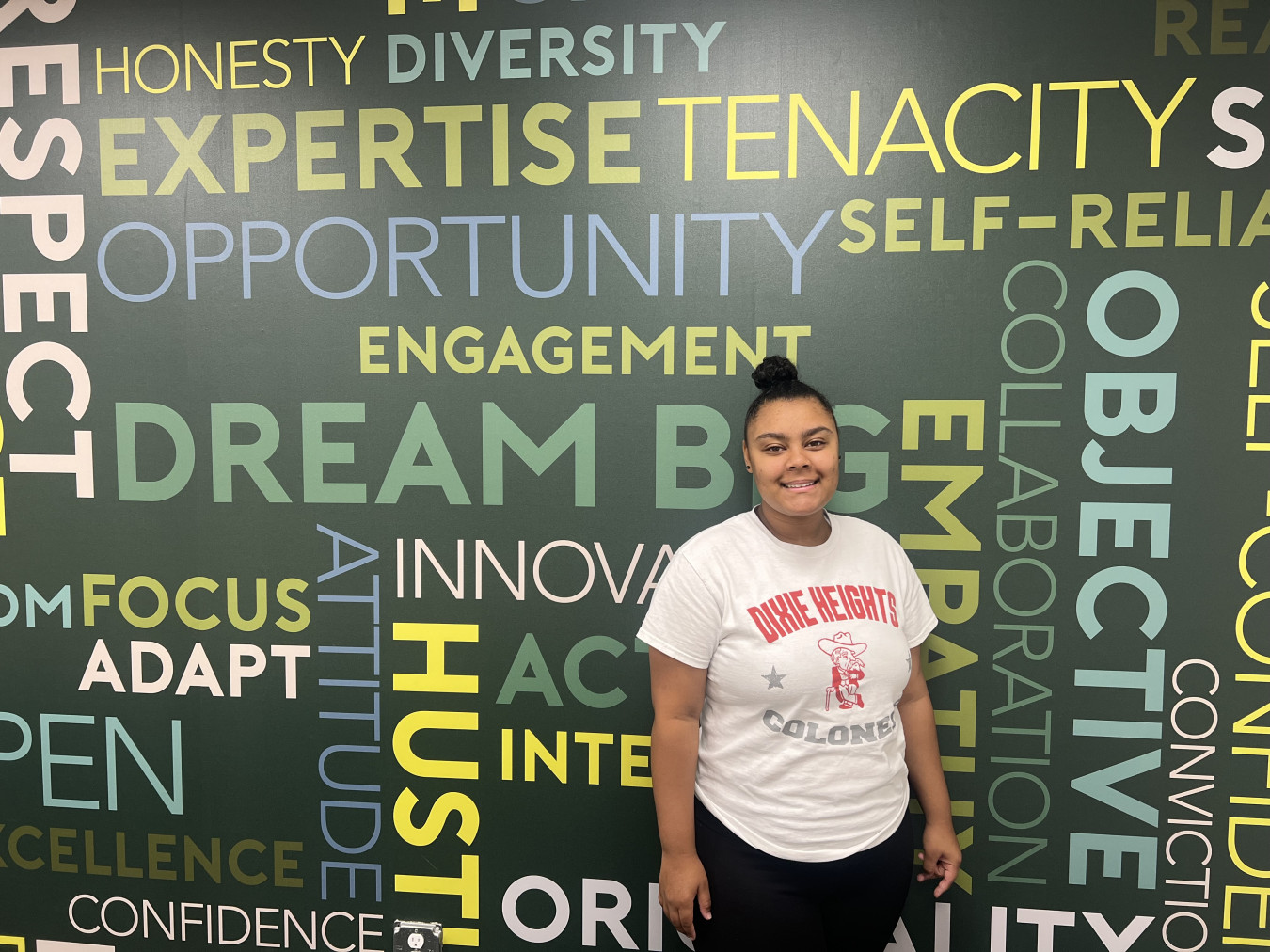 From sharing a bedroom to having my own living space, Brighton Center's Opportunity House has let me truly bring out who I am. This program has opened up so many doors that I could never have dreamed. In just a year, I have learned so many skills for my future education and career. Opportunity House has shown me who I want to be.
Brighton Center has become my second family. Having lost both my parents and my uncle within a year, Brighton Center became my backbone and support. They comforted and helped me during one of my darkest times. I always look forward to spending time and participating in workshops and events with my Brighton Center community.
Before I came here, I wanted to go into Pre-Med because those around me pressured me into it for financial reasons. Opportunity House has given me the chances to pursue what I really want, elementary education, rather than letting money dictate what I do with my life. My Case Manager, Financial Coach, and other staff have taught me the skills needed to manage my time, finances, social life, and mental health in order to really go after my dreams.
Every month, I meet with my Case Manager. We discuss my grades and classes. She helps me stay on top of everything. Plus, she has many connections at my school, so whenever I need any help, she's able to provide me with the resources, such as tutoring, advising, and free grocery services, in order to be successful. We also have workshops weekly. This can be anything from a cooking class to yoga to even Narcan training. These classes are extremely fun and informative. My Financial Coach helps keep my finances in good shape. We discuss college, employment, credit, spending, budgeting, and whatever financial obstacles I need to overcome. She helped me lay out my spending and savings along with educating me on what I need financially to accomplish my goals.
Brighton Center has allowed me to dream. I dream of having my own apartment and traveling across the world. The people here have listened to my dreams and shown me the path to achieve them. They have given me the opportunity to be independent, all while still always supporting my path there.
Opportunity House is just the right mix. It is truly a community. It's small enough that I know everyone and that we are close, but I also have my own kitchenette, bathroom, and living space. Having had to share a room all my life, this is an unbelievable experience.
Before I looked into this program, I was interested in dorms and apartments. Dorms do not have the same closeness that Opportunity House provides, and the market for apartments right now is way too high for many college students like myself. Brighton Center has given me an amazing and balanced in-between that gives me everything that I am looking for. I loved Opportunity House so much that I was ready to move in the day I found out I was approved!
I am so proud of myself and how far I have come. I have had my fair share of challenges, but I have never given up. Brighton Center and Opportunity House, do not let my troubles define who I am or will be. Instead, they help me create the image of who I want to be and truly am.
« See All Stories