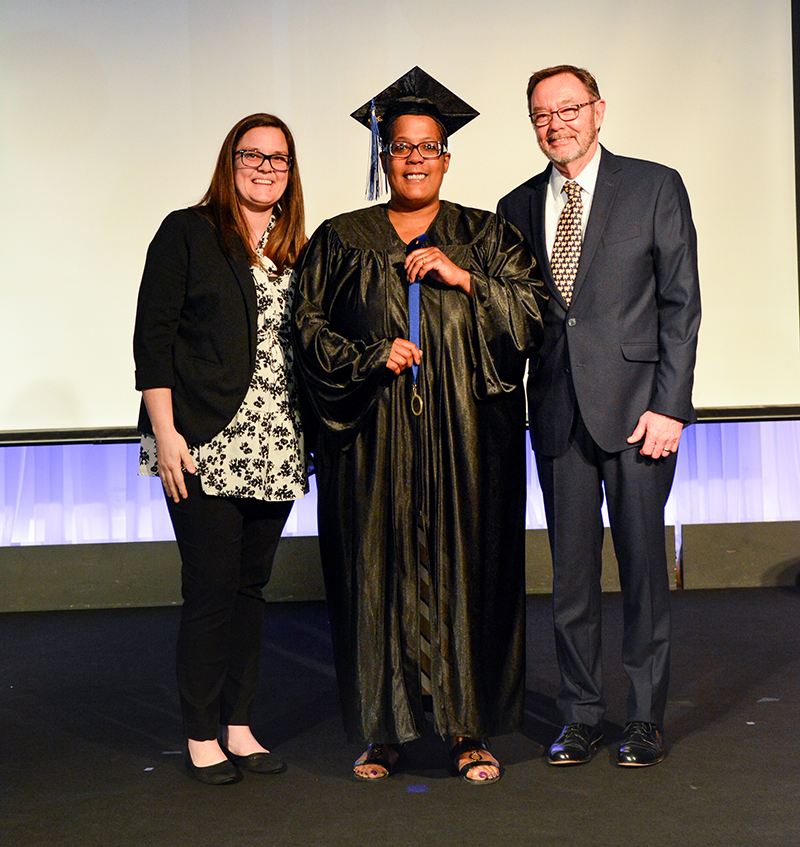 My dreams for the future have been achieved. I graduated, landed a job, built self-confidence in myself that I can finish a degree, and everything in between. Brighton Center not only equipped me with emergency assistance, a debt free education, and an externship through the Family Center, they offered me a job once I graduated. I couldn't be more blessed with this opportunity to advance in myself.
I was introduced to Brighton Center when I moved to Newport three years ago. A neighbor explained to me the resources I could utilize through the Family Center to get on my feet. For two years, I utilized the Clothing Closet, the Food Pantry, and received help paying an energy bill when I needed the extra support.
In early 2017, my Resource Advocate informed me about Center for Employment Training (CET) where I could receive a debt-free education. I knew I needed some career assistance so I decided to attend an info session to learn more.
I enrolled at CET in February 2017 for Business & Computer Technologies. I learned so much about myself during my education and I gained the confidence that I can succeed. I know now that I can finish what I set my mind to and I feel liberated. The greatest memory that stands out to this day is the clap outs that happen when you finish your program. They notice individual's accomplishments at Center for Employment Training and celebrate them with you.
I finished my education one year later and received my externship at Brighton Center's Family Center. The majority of my life I have cooked for various restaurants and a nursing home. Upon graduation, my goal was to apply for a desk job but Brighton Center had another plan for me. A position for a cook at Northern Kentucky Scholar House opened up. I decided to apply and my job offer got accepted. I am blessed to say I am a Brighton Center employee!
« See All Stories