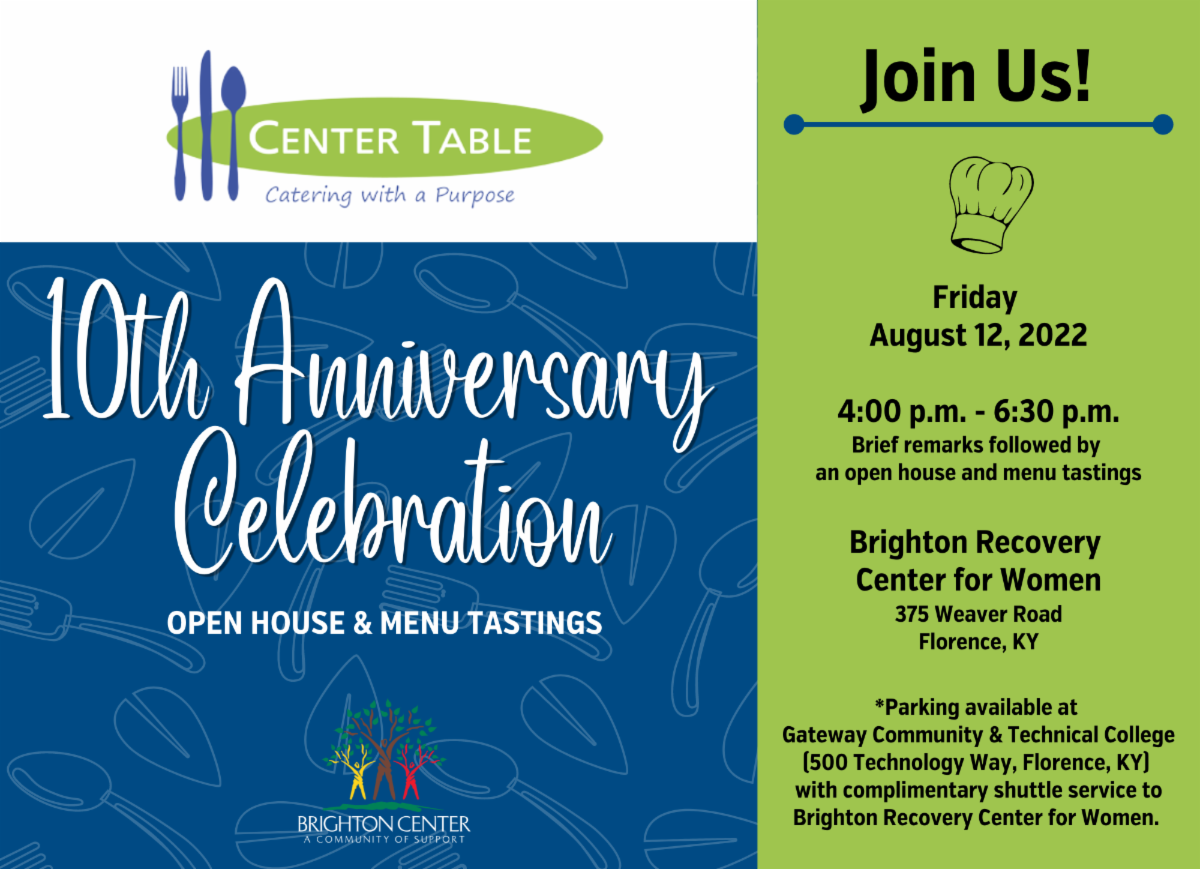 August 12, 2022 4:00 PM – 6:30 PM
About Center Table, Catering with a Purpose...
CENTER TABLE, Catering with a Purpose, is a social enterprise venture of Brighton Center led by residents of Brighton Recovery Center for Women. CENTER TABLE was developed to support women in recovery on their journey to self-sufficiency by providing a way to gain skills for employment. CENTER TABLE uses fresh, seasonal ingredients to create delicious food for all occasions from backyard barbecues to business lunches and elegant celebrations. As part of Brighton Recovery Center for Women, located in Florence, KY, all proceeds from catering go directly back to helping women overcome addiction.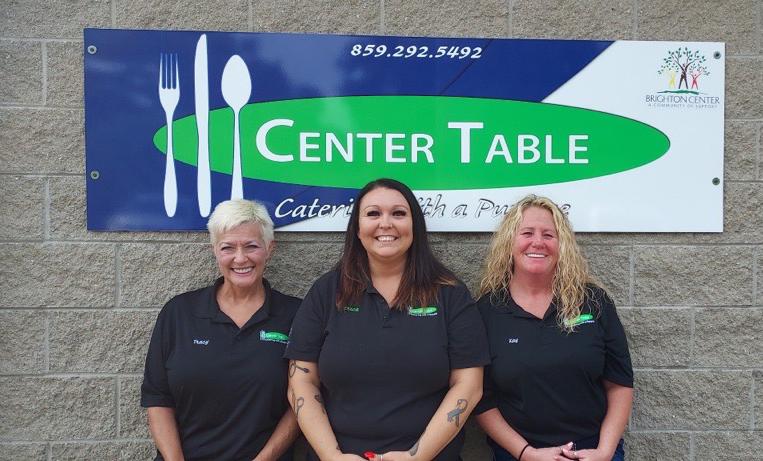 CENTER TABLE's catering and culinary training program provides residents in Phases I and II of the Brighton Recovery Center with educational training and life skills, as well as food service curriculum in order to gain work in the food service industry after completion. The culinary training curriculum provides a full understanding of the food service industry and is designed for hands-on training.
About Brighton Recovery Center for Women...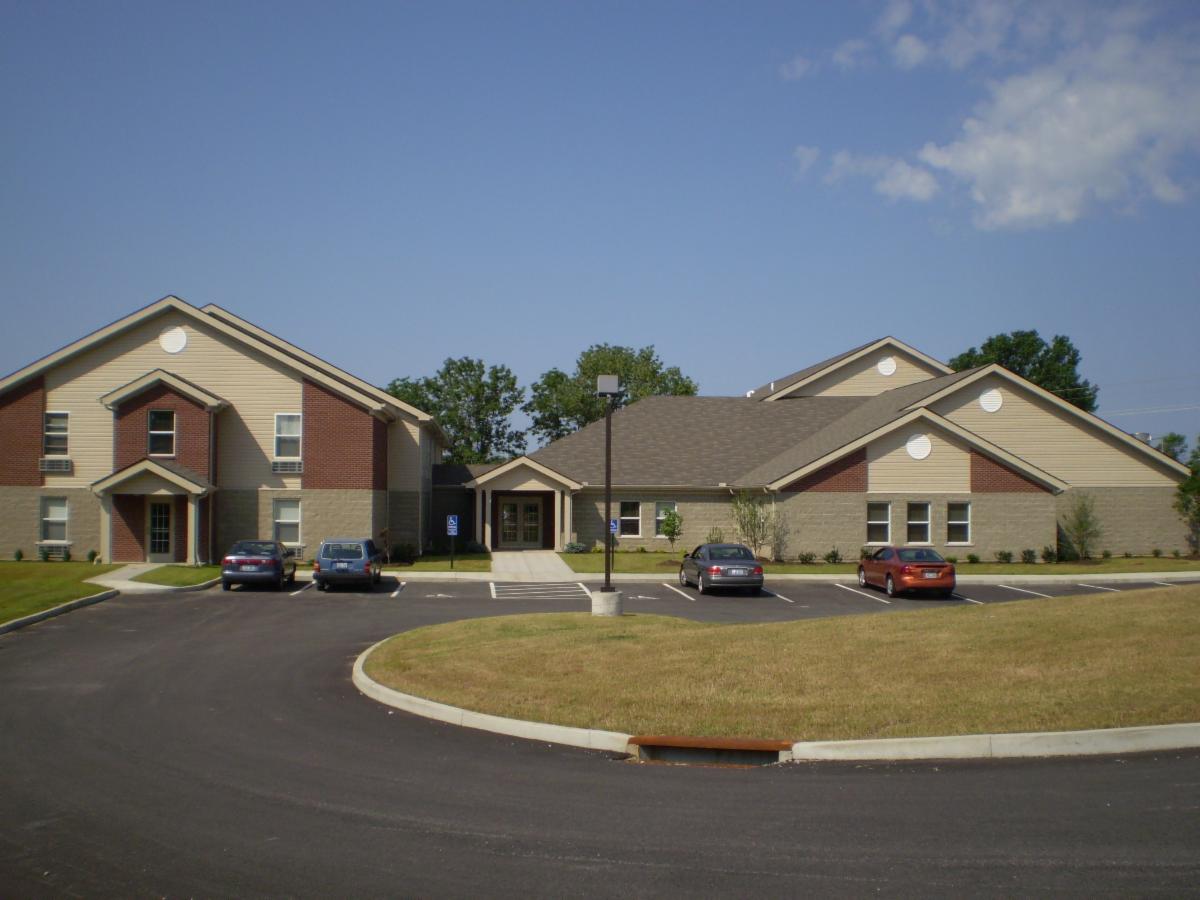 Brighton Recovery Center for Women is a 100-bed facility located in Boone County that utilizes the recovery dynamics curriculum and is a peer-driven model of recovery. The program, which opened in 2008, helps women recover from chronic substance use disorder and addiction and move toward a life of sobriety and productivity. The focus is to help women change their behavior, skills, and attitudes. Brighton Recovery Center takes a long-term, holistic approach to recovery that is comprised of four distinct modules of progression and is ultimately connected to an array of Brighton Center services. On overage, women spend 9-12 months immersed in a supportive environment that holistically allows them to recover from the effects of addiction and rebuild their lives.
---
---