Neighborhood Farmers Market of NKY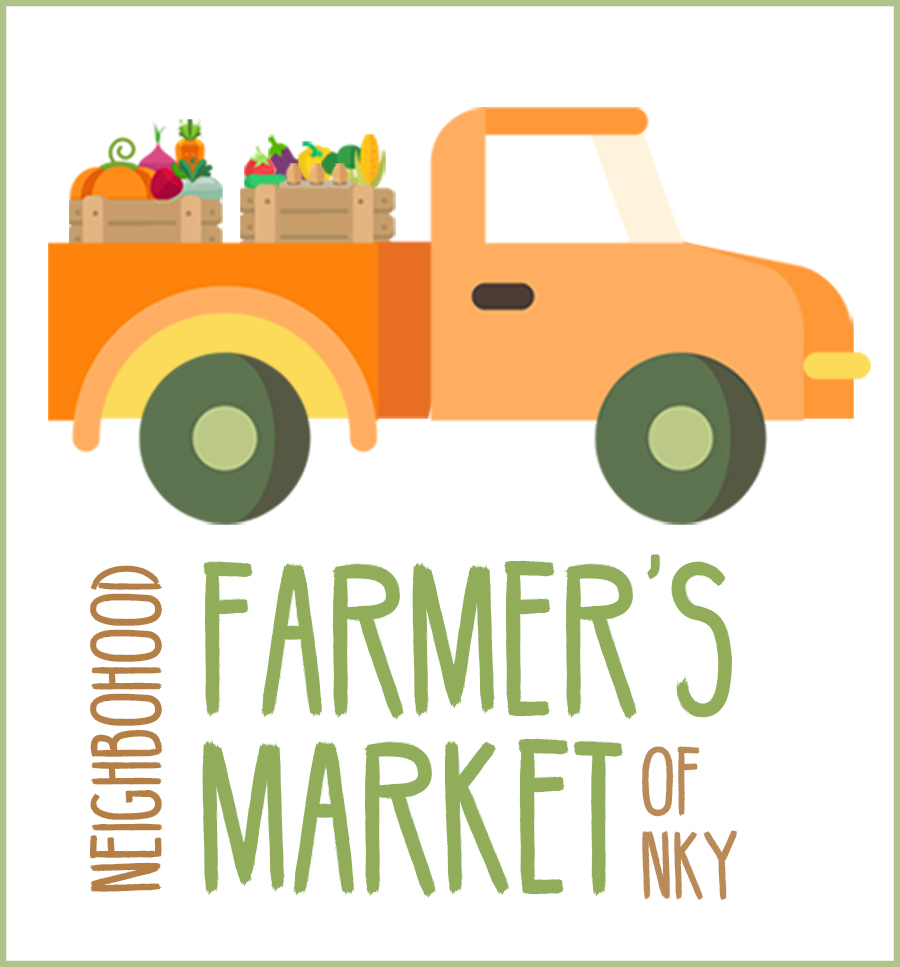 The Neighborhood Farmers Market of NKY will feature local produce from-Campbell County Detention Center Production Garden, Crigger Farm (Warsaw, KY), Herbmania (Covington, KY), Little Green Pastures (Butler, KY), and Our Harvest (Cincinnati, OH).
Hours and Locations
Clothing Closet (799 Ann Street, Newport 41071) M/W/Th: 1-3
Two Rivers ( 411 Elm St A, Newport, KY 41071) M:4-6
Bright Days ( 706 Park Ave, Newport, KY 41071) Th: 4-6
Boone County Public Library (7425 US 42, Florence 41042) W: 4-6
Why We Do It
The lack of access to fresh produce for many Northern Kentucky residents is an unavoidable, daily reality. In Newport, there are multiple convenience and corner stores within our neighborhoods, yet the closet supermarket can take residents upwards of 25 minutes to reach on foot. This is what a "Food Desert" looks like – systemic barriers to accessing fresh fruits and vegetables that support a healthy diet.
The Neighborhood Farmers Market will bring fresh, locally grown produce into our community, with convenient locations at multiple Brighton Center buildings in Newport and one in Florence. All families and communities deserve to have access to healthy and affordable good, whether it's grown in their own plot at Newport Community Gardens or purchased at the Neighborhood Farmers Market.
"Health is more than just diet, it is an attitude and lifestyle. Yet, when the choices we make - as far as what we fuel our bodies with - are limited by the economic and environmental circumstances around us, that is when we have to take action and raise the bar. That is why the Neighborhood Farmer's Market of NKY has been created - in direct response to the lack of availability of fresh, local food for the people of Newport. We are not only committed to increasing access to living foods, but also to be a supportive presence in the community that promotes new ways of approaching nourishment." - Sean Kelley, Market Manager